Lockdown Heroes Presentation - the Victoria Inn, Victoria, Roche
Friday 10 June 2022
On Wednesday 8th June Cornwall CAMRA branch members assembled at St Austell station for the short bus journey to Roche to present the Victoria Inn with their 'Lockdown Hero' certificate.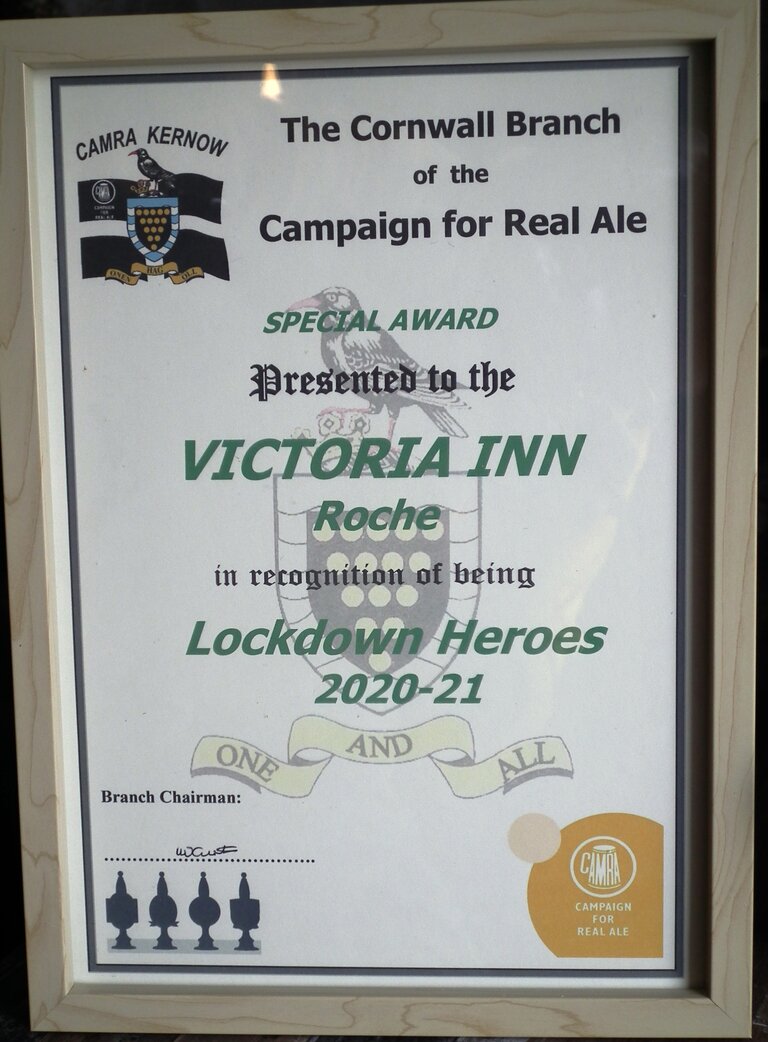 We were warmly greeted at the pub by Manager Kelly Burgess and her team. Three ales were on offer: St Austell Tribute and Proper Job, together with Dartmoor brewery's Jail Ale which is always a firm favourite with those that prefer a more malty beer. Numbers swelled as others arrived from the nearby railway station on the Par to Newquay branch line including members from Plymouth. We were also joined by Tina and Nigel from Roche itself for whom the Victoria Inn is their 'local' and are customers who had actually supported the pub during the various lockdowns by ordering food for home delivery.
Having purchased our ales, our new Chairman, Dugg Polman, presented Kelly with the certificate in recognition of the Victoria Inn's initiative to deliver hot food to the local area. Of course, the electric car used for the delivery service received a mention too! The presentation was followed by a relaxed social event where members ordered food and sampled the ales in a very friendly and convivial atmosphere.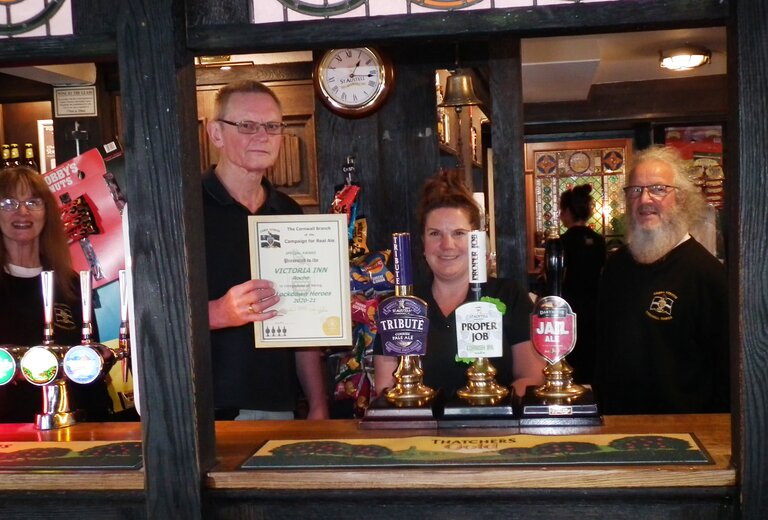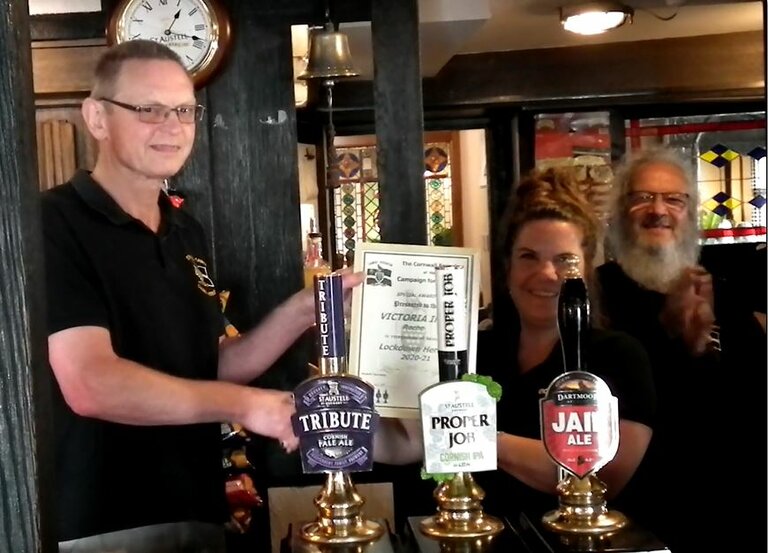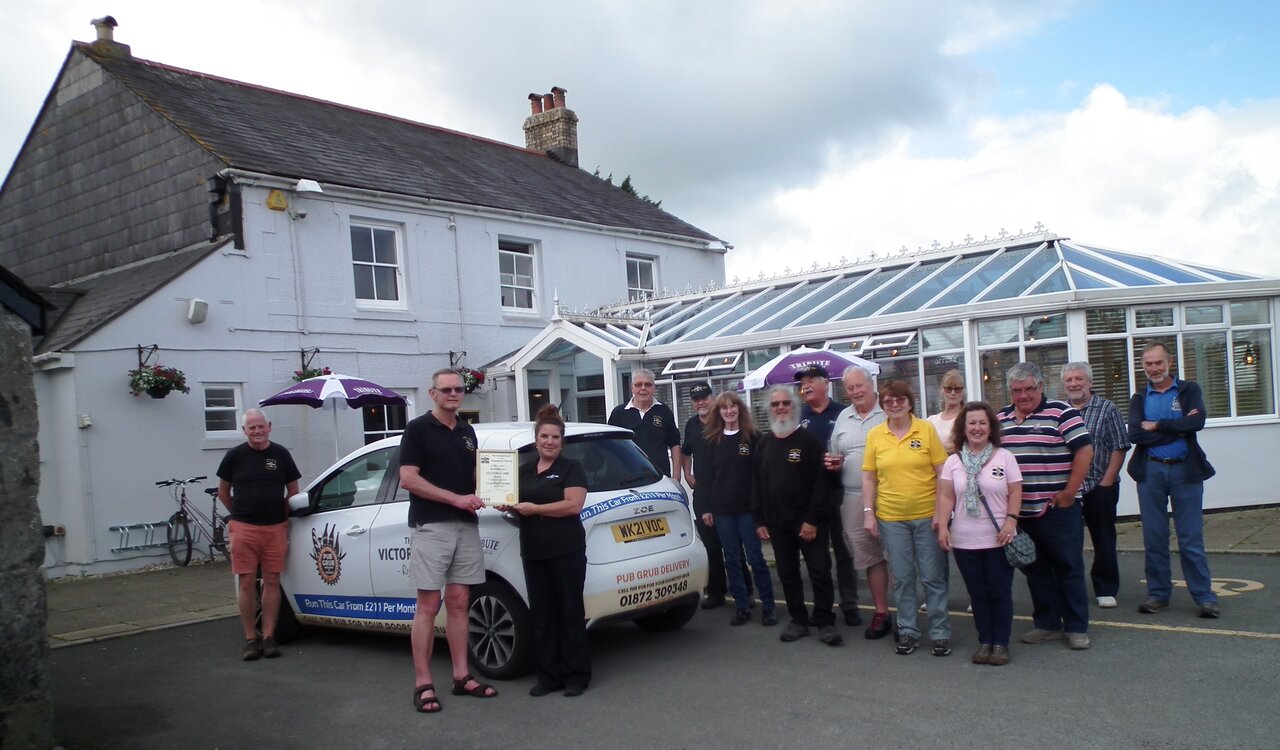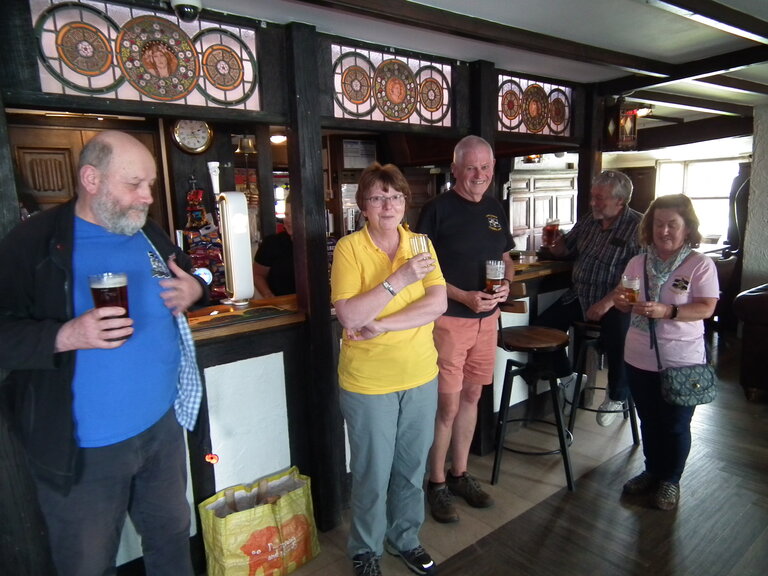 If Cornwall CAMRA is visiting your local please join us and say hello! Keep an eye on our website diary for all events.
Words, Jan Curtis
Photos, Steve Barber