Lockdown Heroes Presentation - Caradon Inn, Upton Cross
Tuesday 7 June 2022
Cornwall CAMRA had intended to present a 'Lockdown Heroes' certificate to licensees Alan and Sarah Collings of the Caradon Inn, Upton Cross, on 24 November but unfortunately the pub was temporarily closed due to the consequences of a flood in the kitchen.
So on 28th April 2022 a return trip took place with Chris Ham and Roger Webster presenting the certificate for going the extra mile during the COVID restrictions. The only village shop had closed a couple of years previously and the only alternatives were at least five miles distant so an extremely well stocked shop was built to the rear of the pub which was much appreciated and is well used by the local community.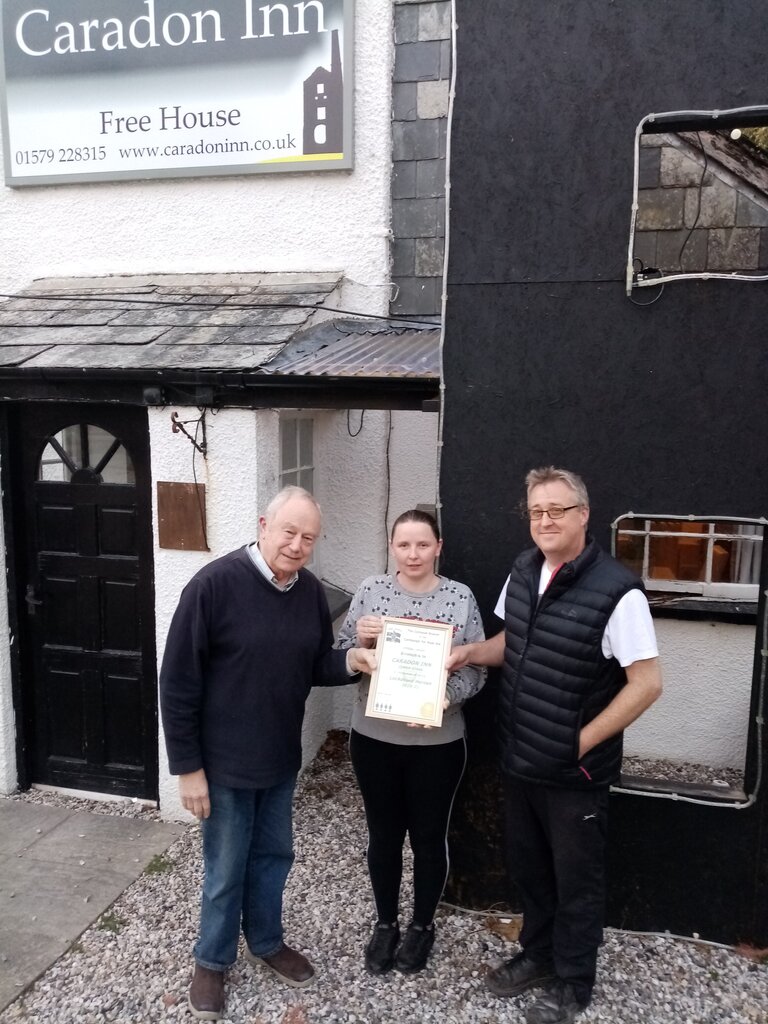 Photos by Chris Ham.
Cheers, Steve Barber