Lockdown Heroes Presentations - the White Hart, Chilsworthy, the Manor House, Rilla Mill and a social at the Cornish Ancestor, Callington and the Crows Nest Inn at Crows Nest
Tuesday 7 June 2022
On Wednesday 24 November 2021 a group of CAMRA Kernow members converged on Liskeard Station and travelled by two taxis, arranged by Roger Webster, our Social Secretary East, to the White Hart at Chilsworthy.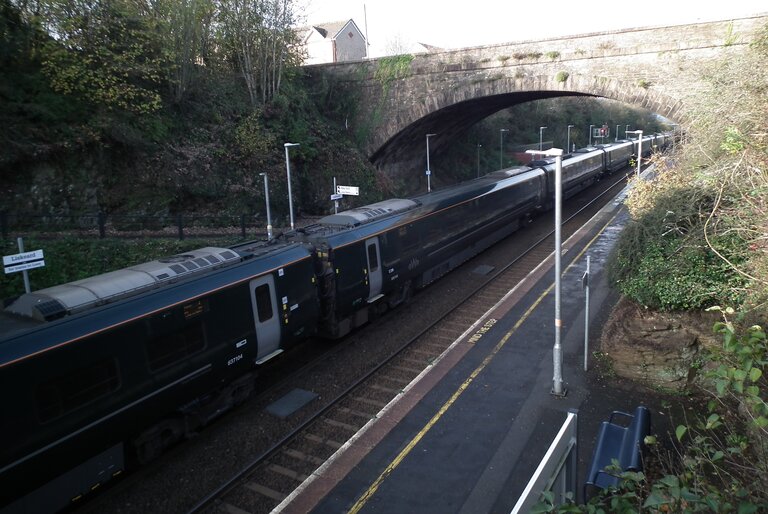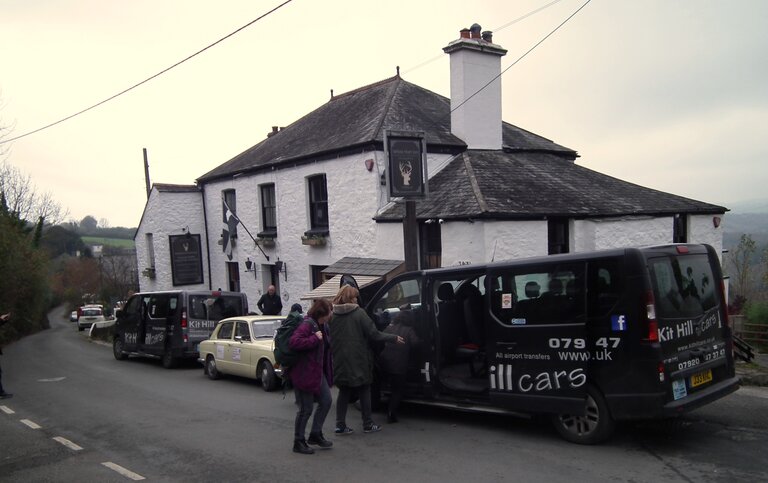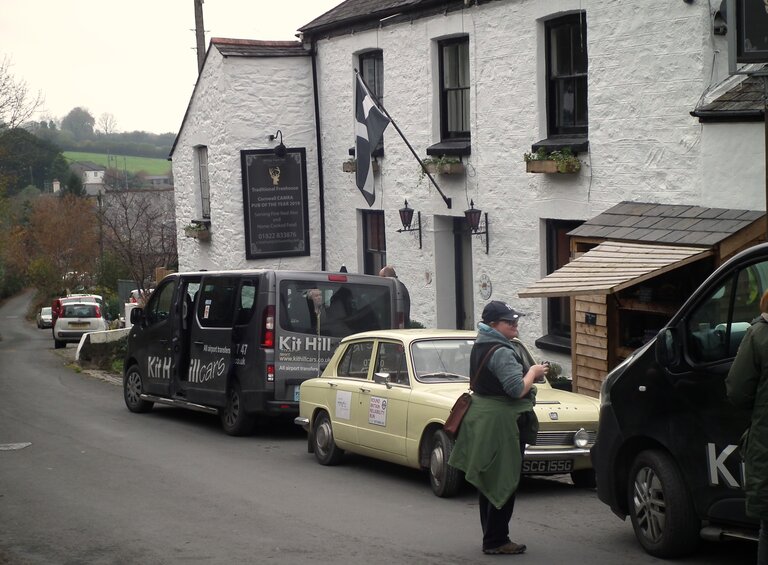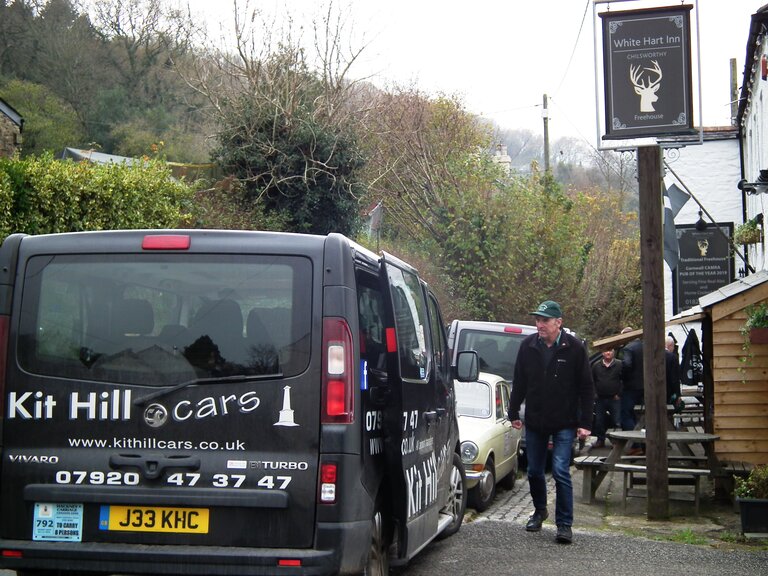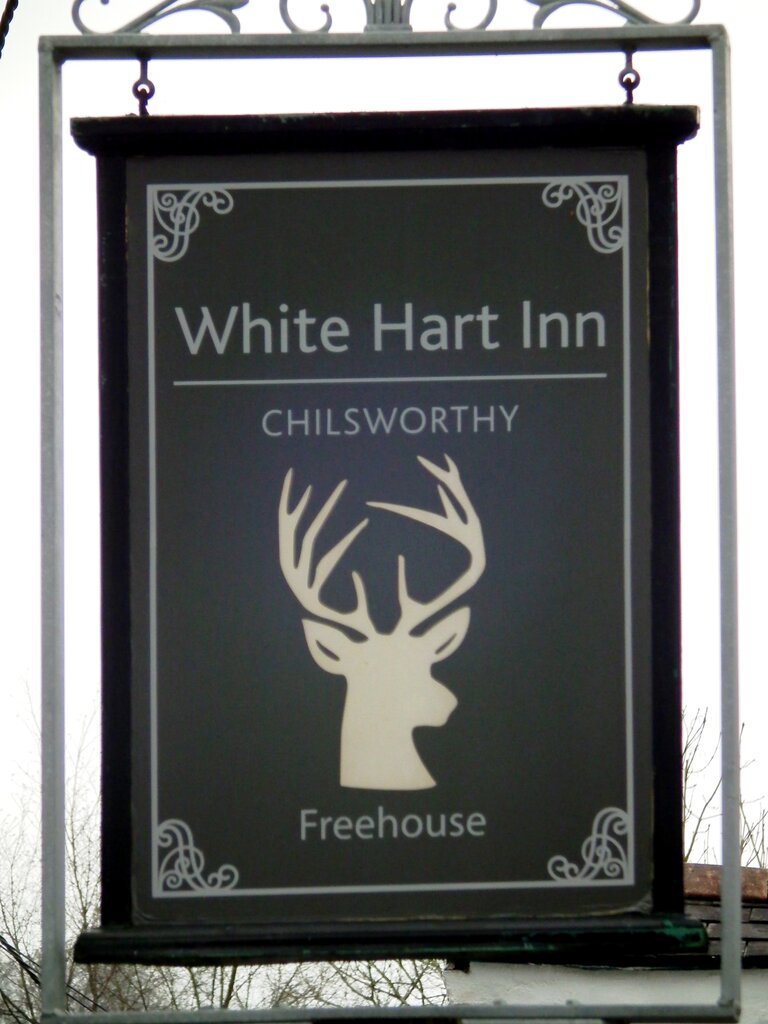 Our purpose was to present a 'Lockdown Heroes' certificate to licensee Ian Durnall for the work done by Ian and his partner Amy Newland for opening a village shop in the pub and doing local food and drink deliveries to serve their local community throughout the COVID crisis.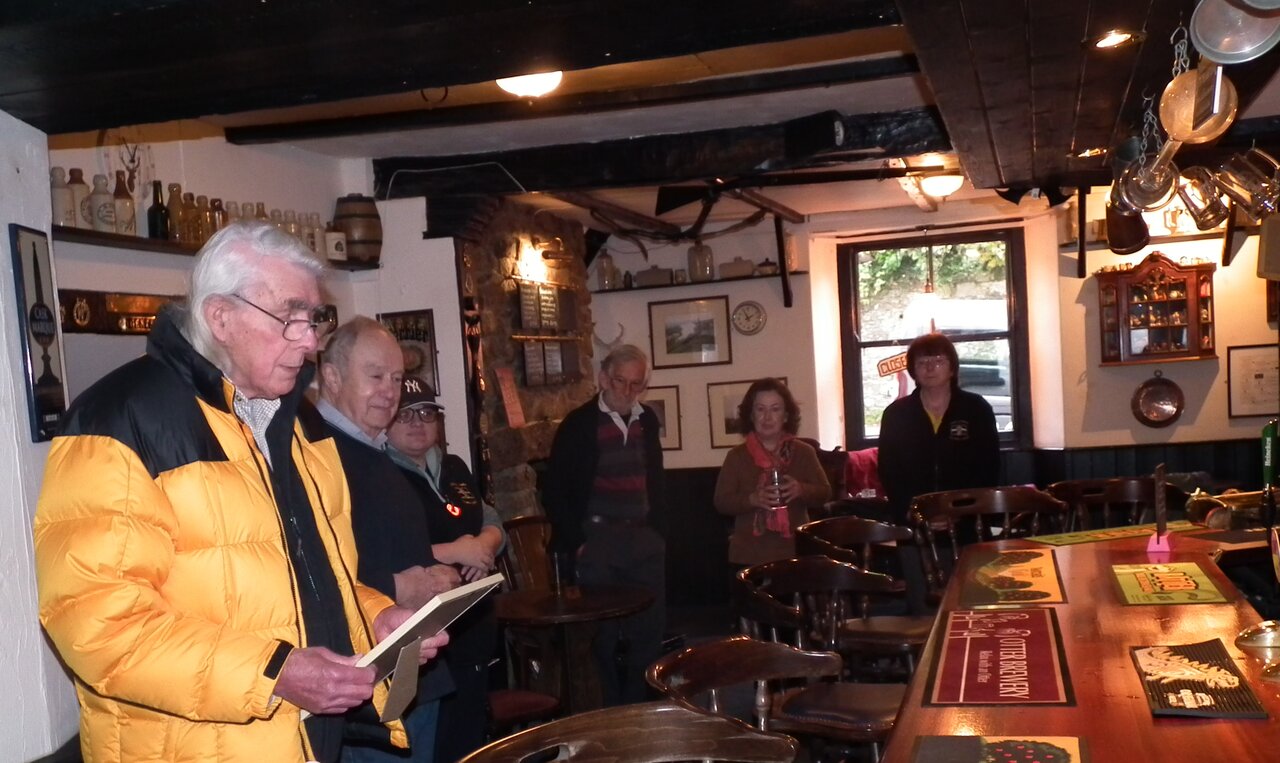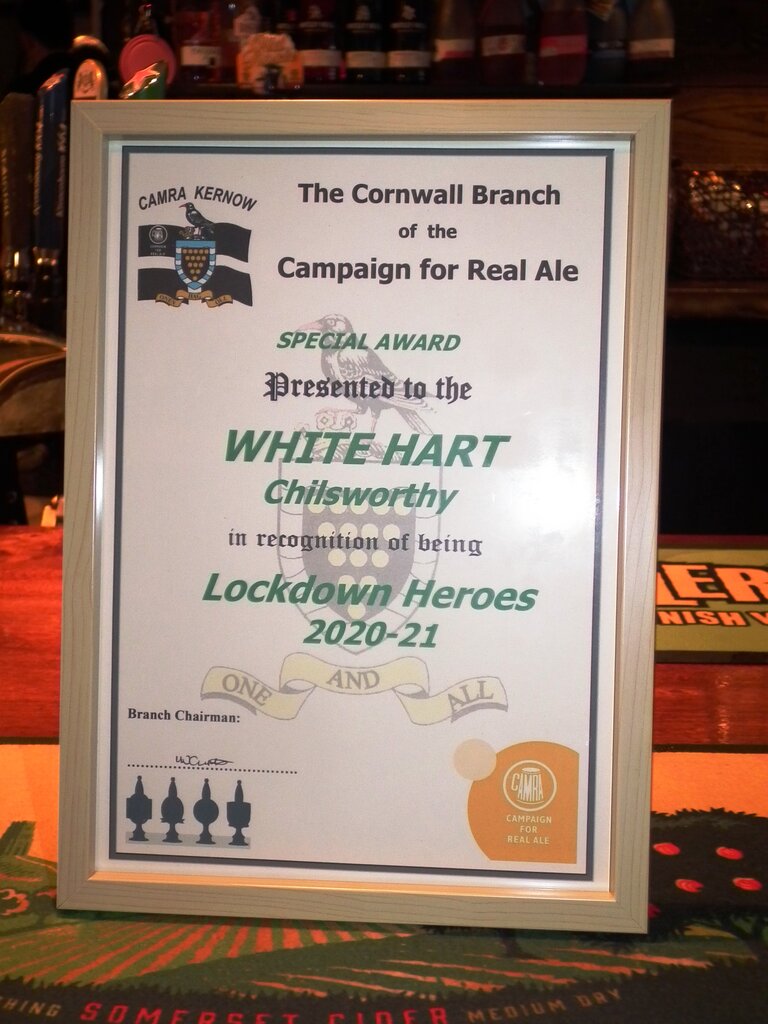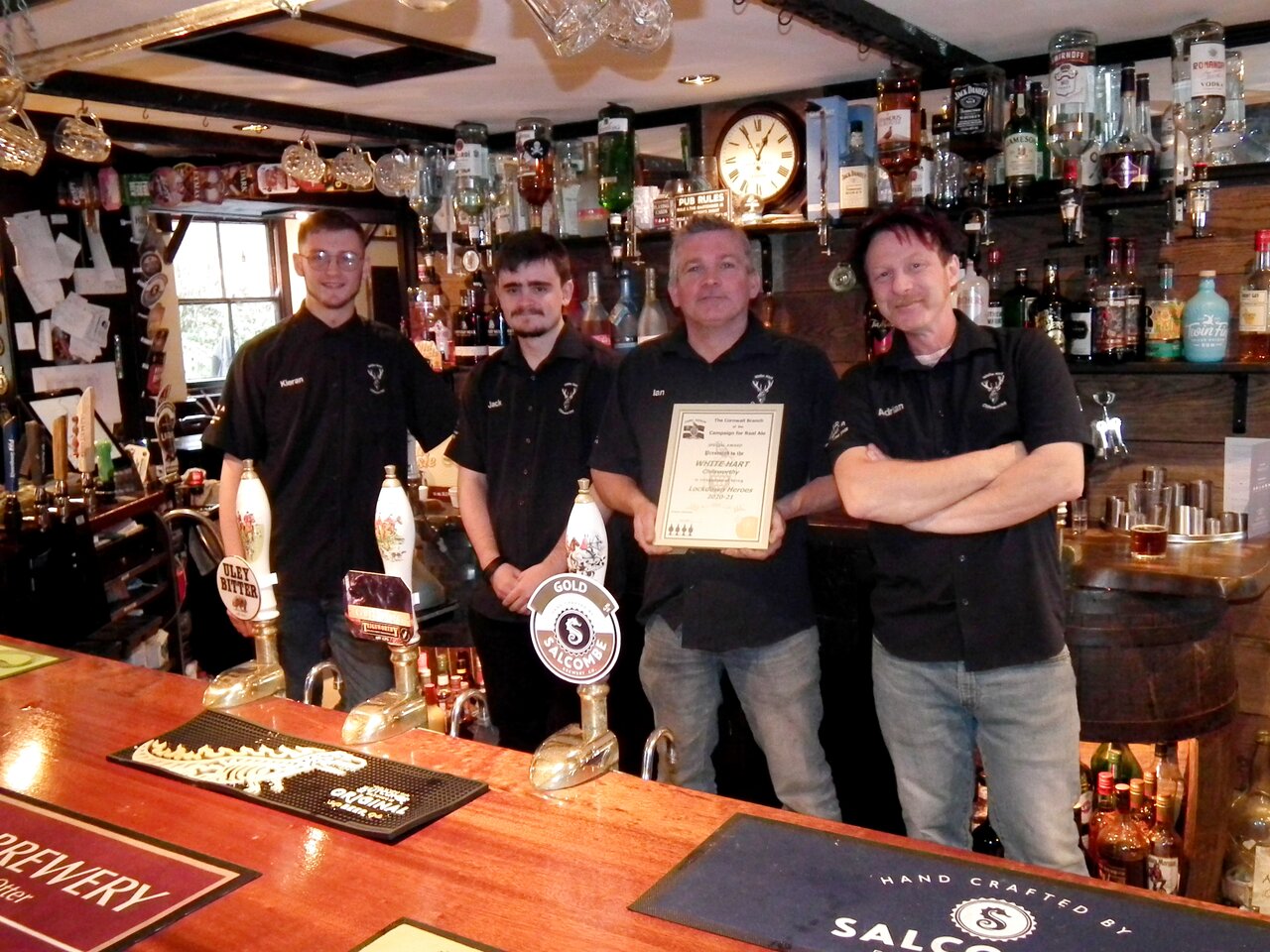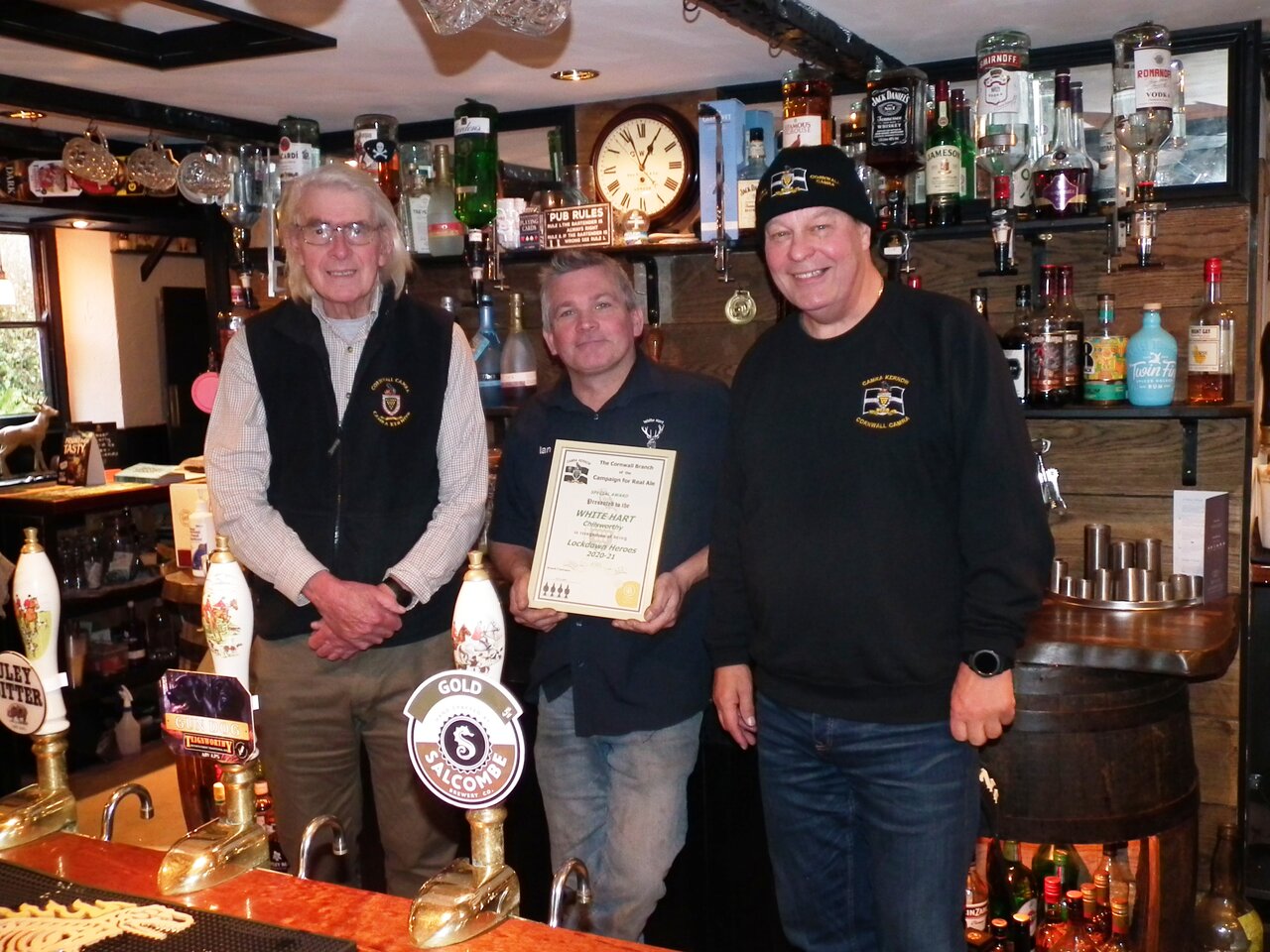 On the bar, we had the choice of Uley Bitter, always on, Teignworthy Gun Dog and Salcombe Gold on handpump.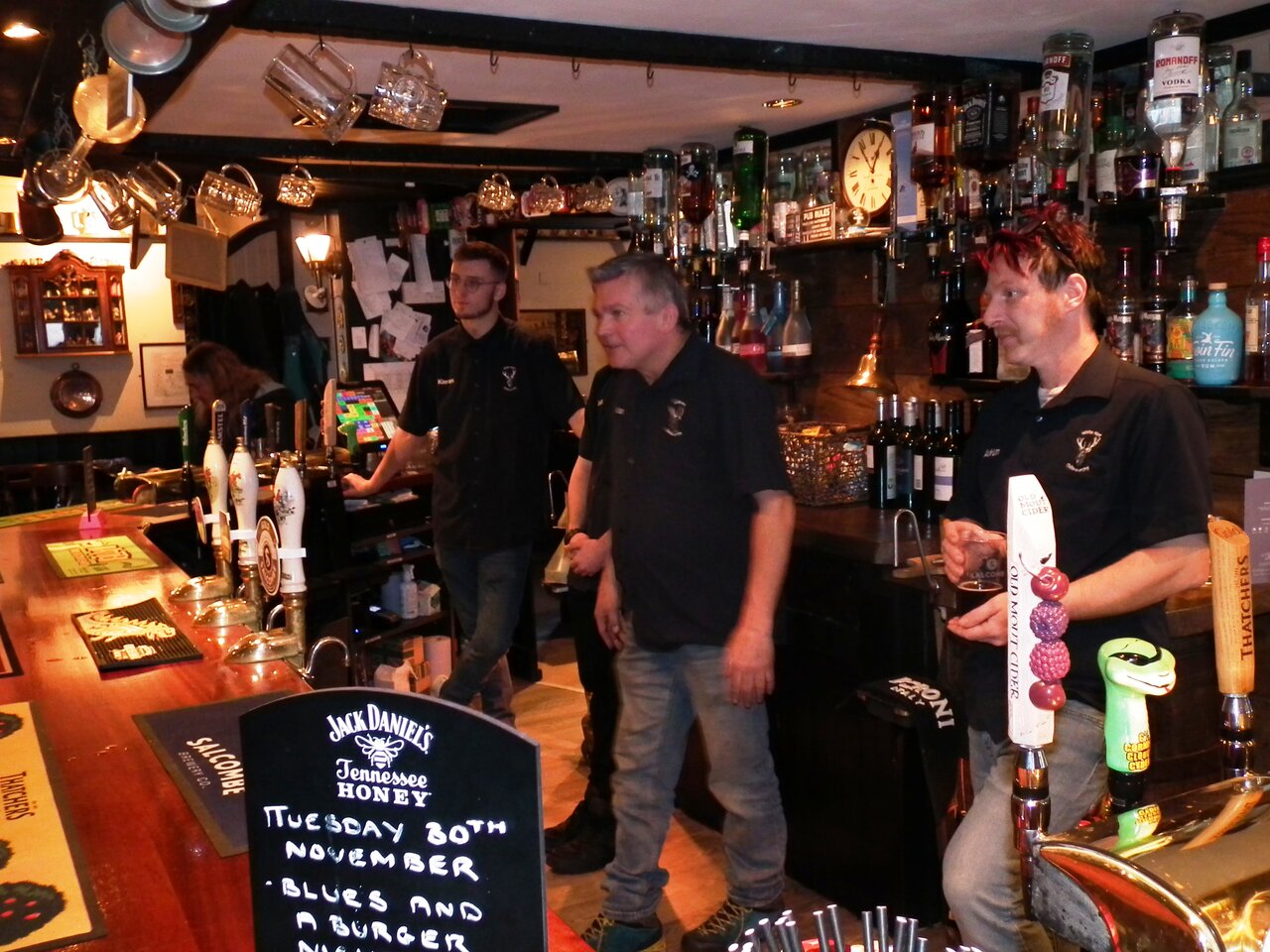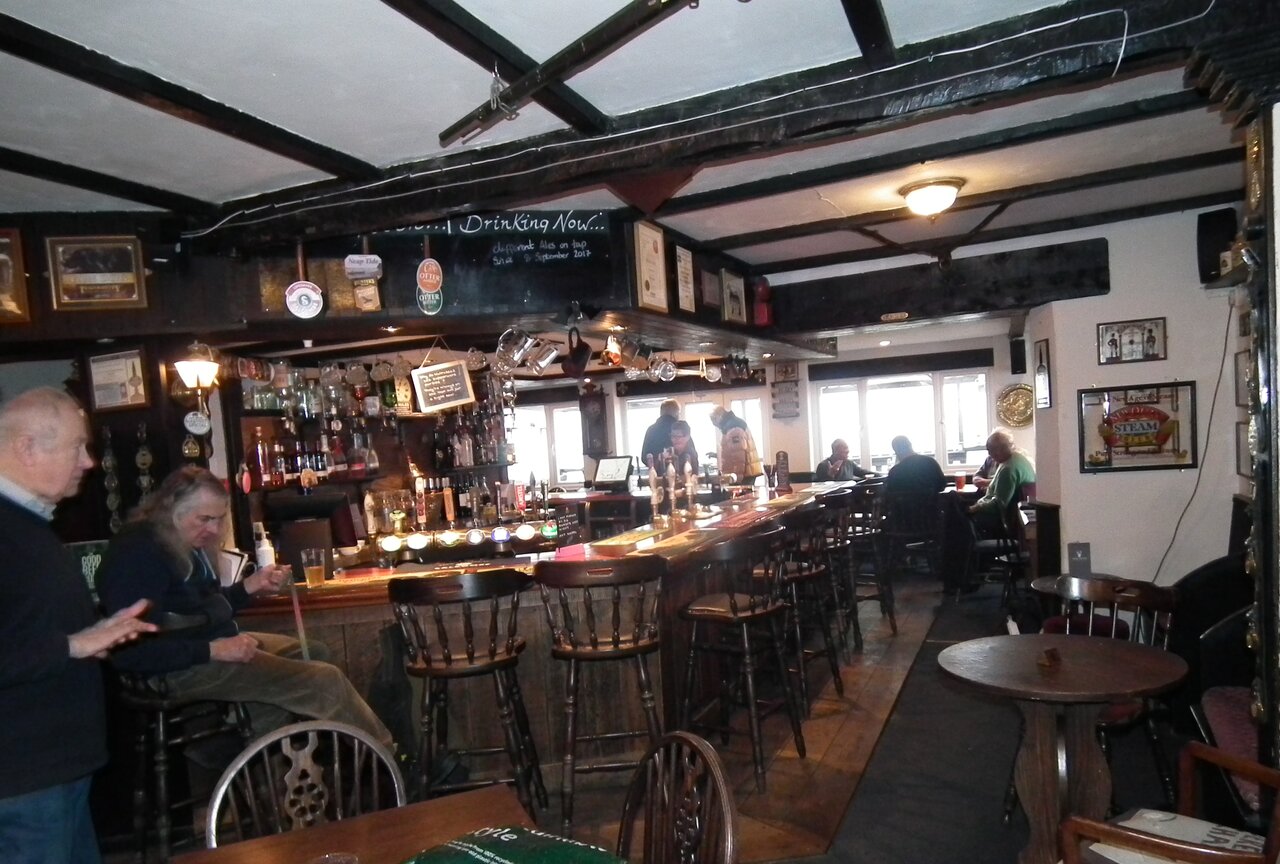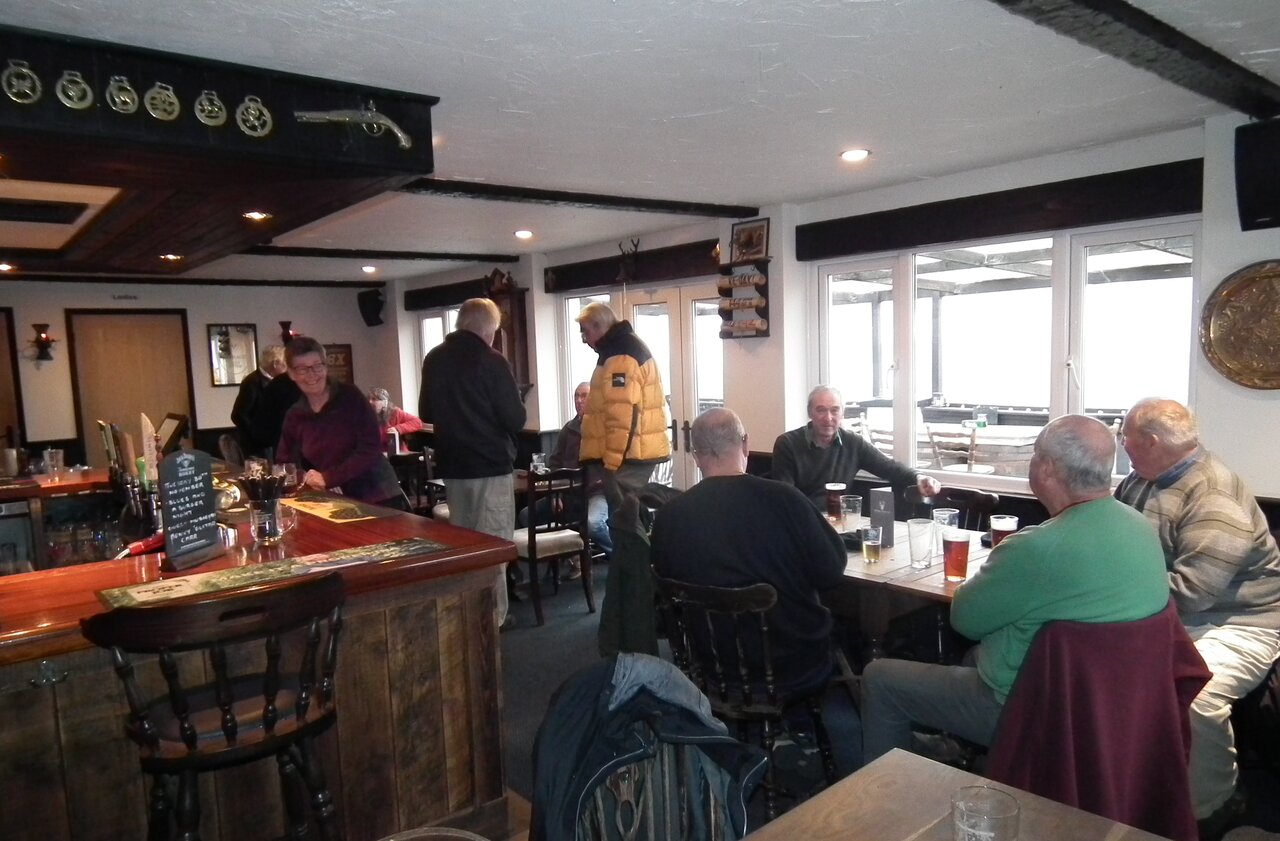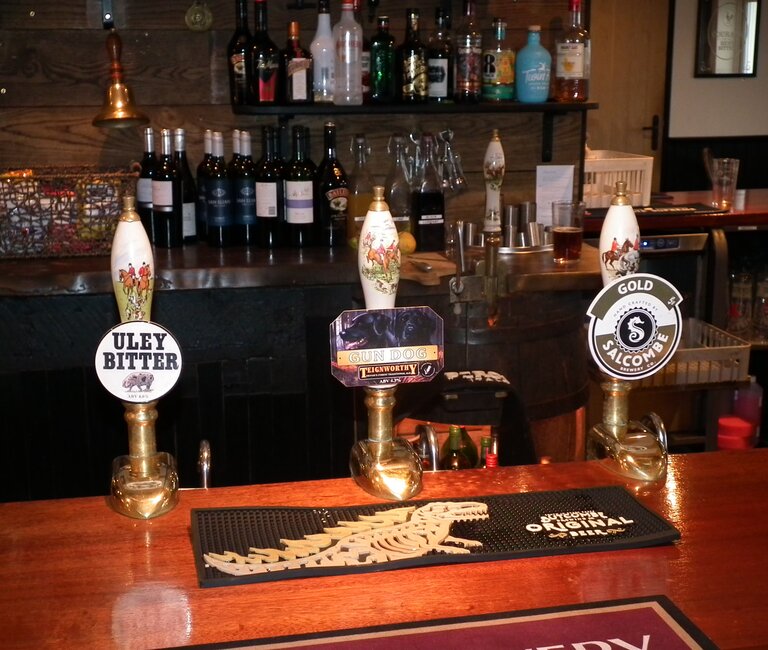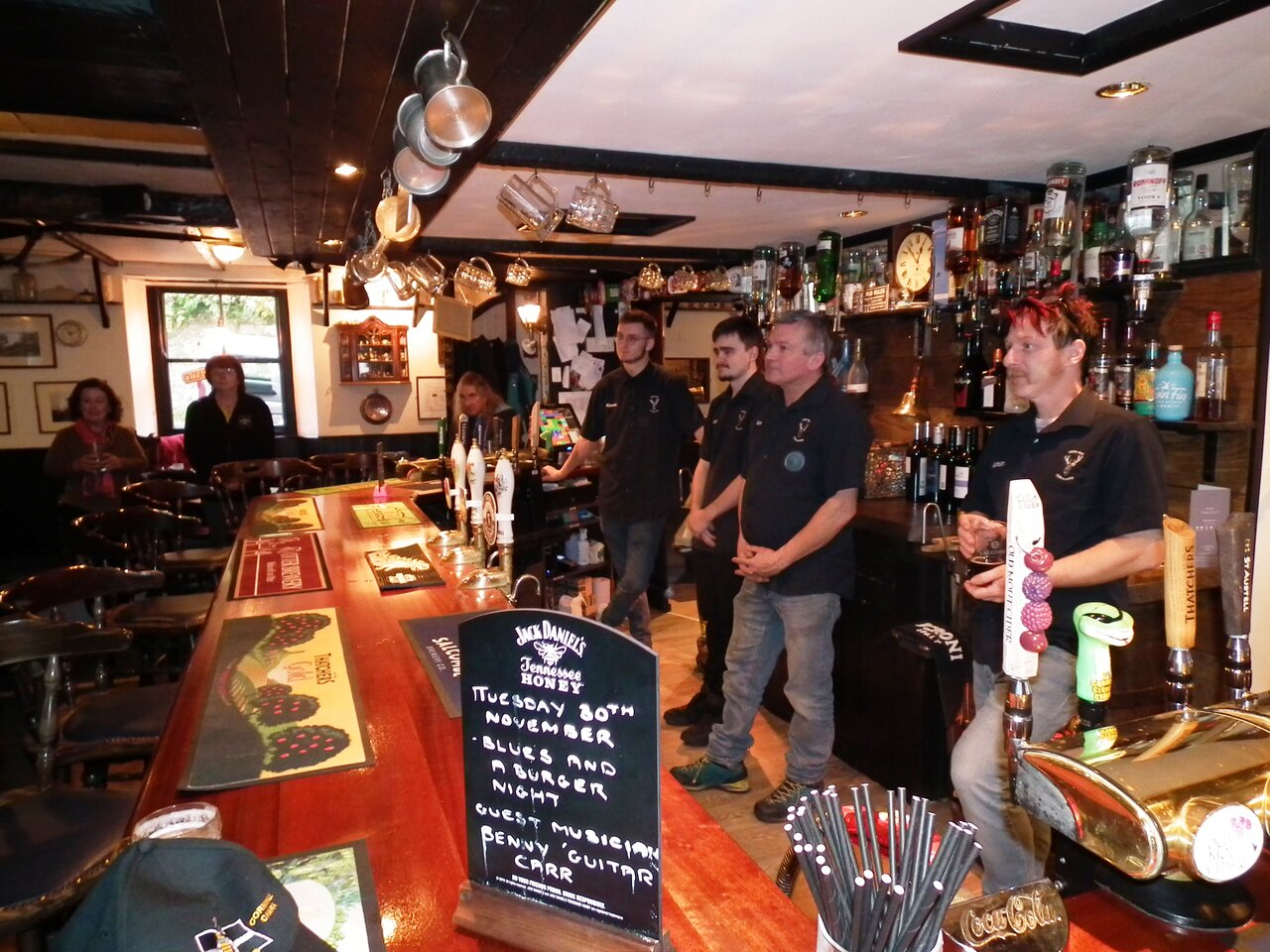 After a few pints, a few chats and a good view over the Tamar gorge below, we had to drag ourselves away to board the taxis to head to Callington town to find the new micro pub the Cornish Ancestor, opened in December 2020.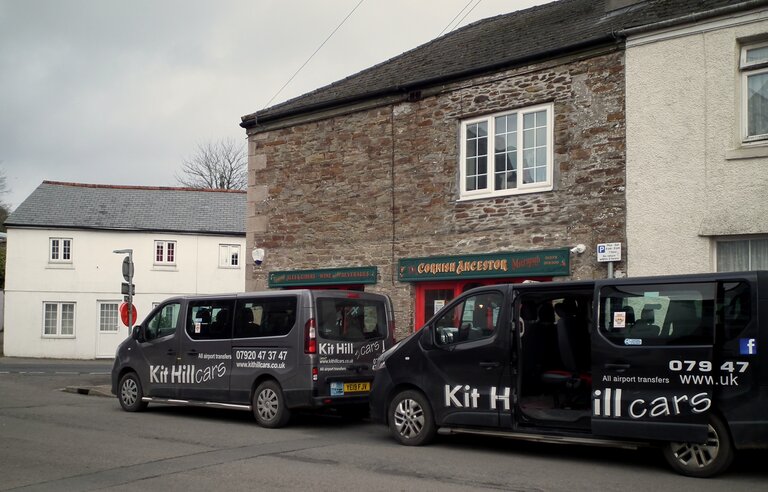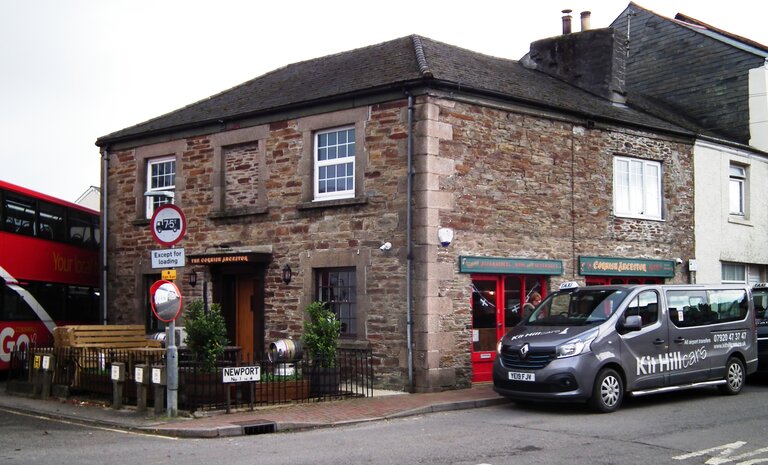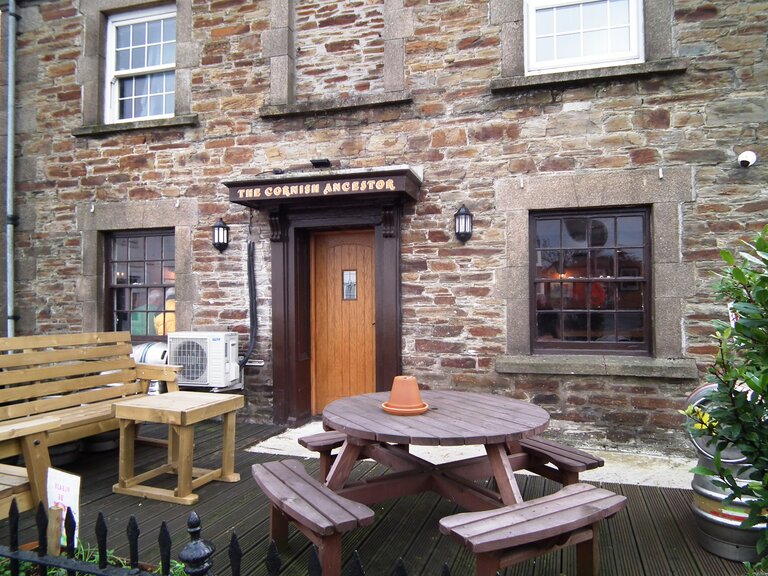 The Cornish Ancestor is a quiet, convivial pub serving varying four real ales by gravity dispense, and up to eight real ciders, also varying, depending on availability and demand. On our visit, there was Exmoor Ale, Pitchfork Hewish Gold (which was available last November but no longer apparently), Skinner's Pennycomequick and South Hams Pandemonium, the last of which I found very welcome on an autumn afternoon.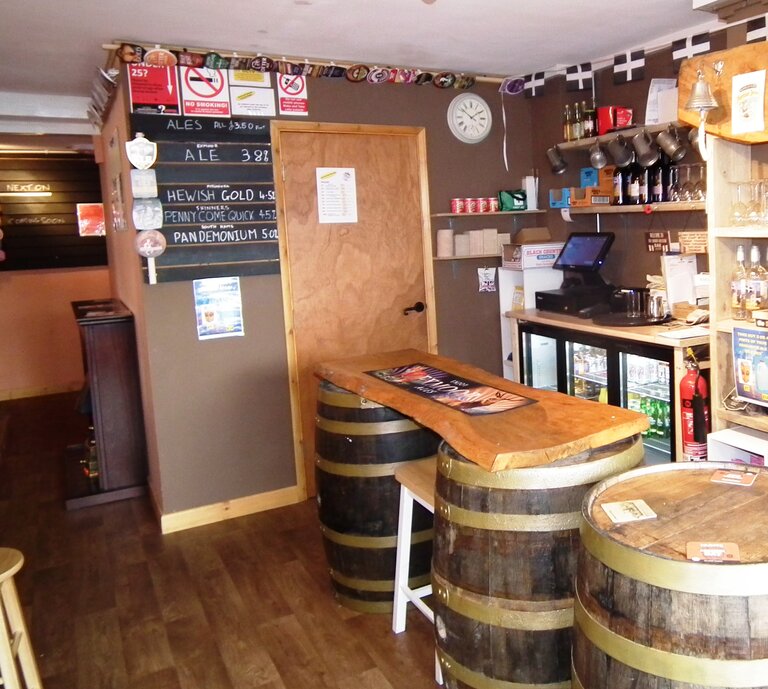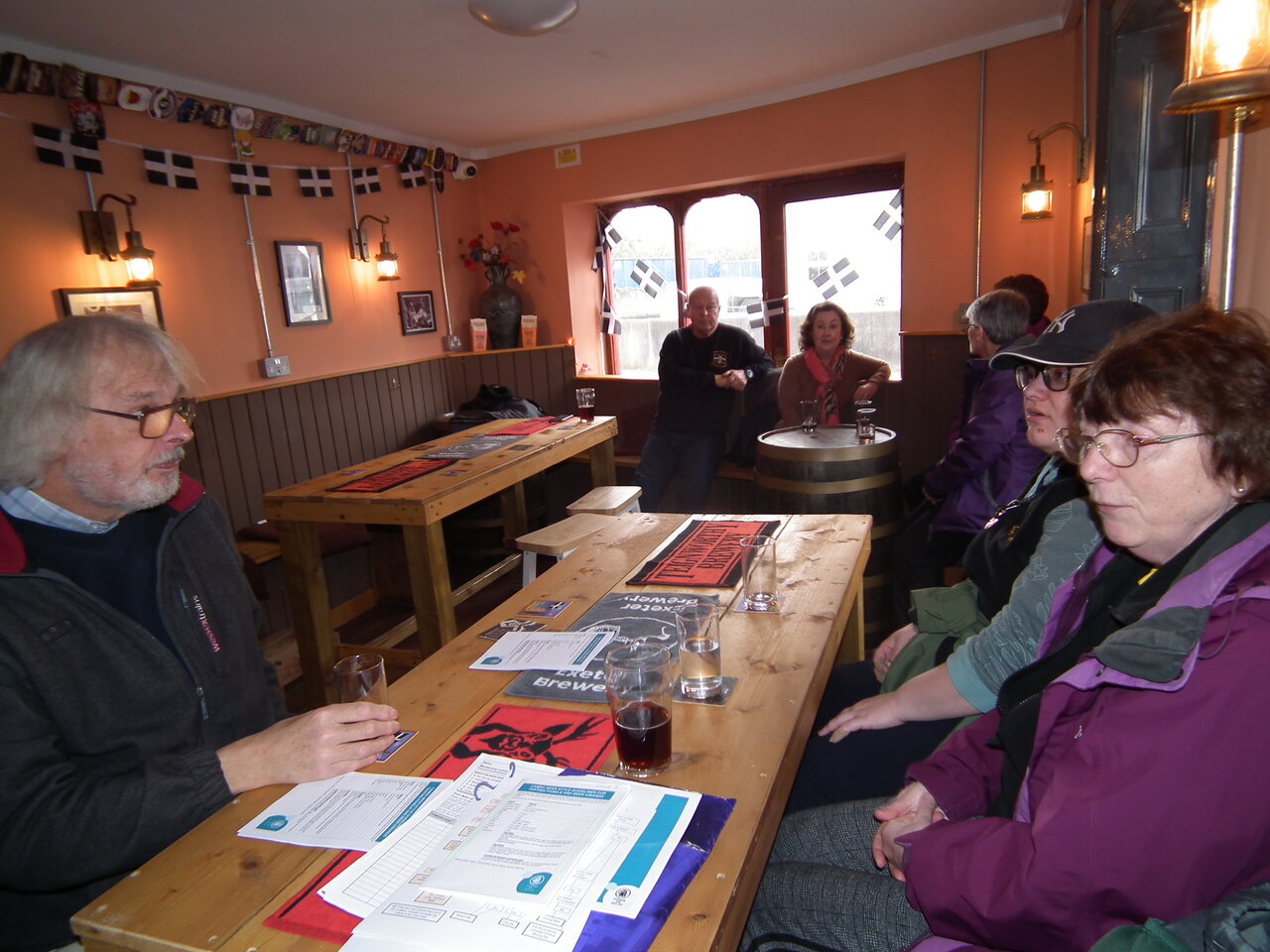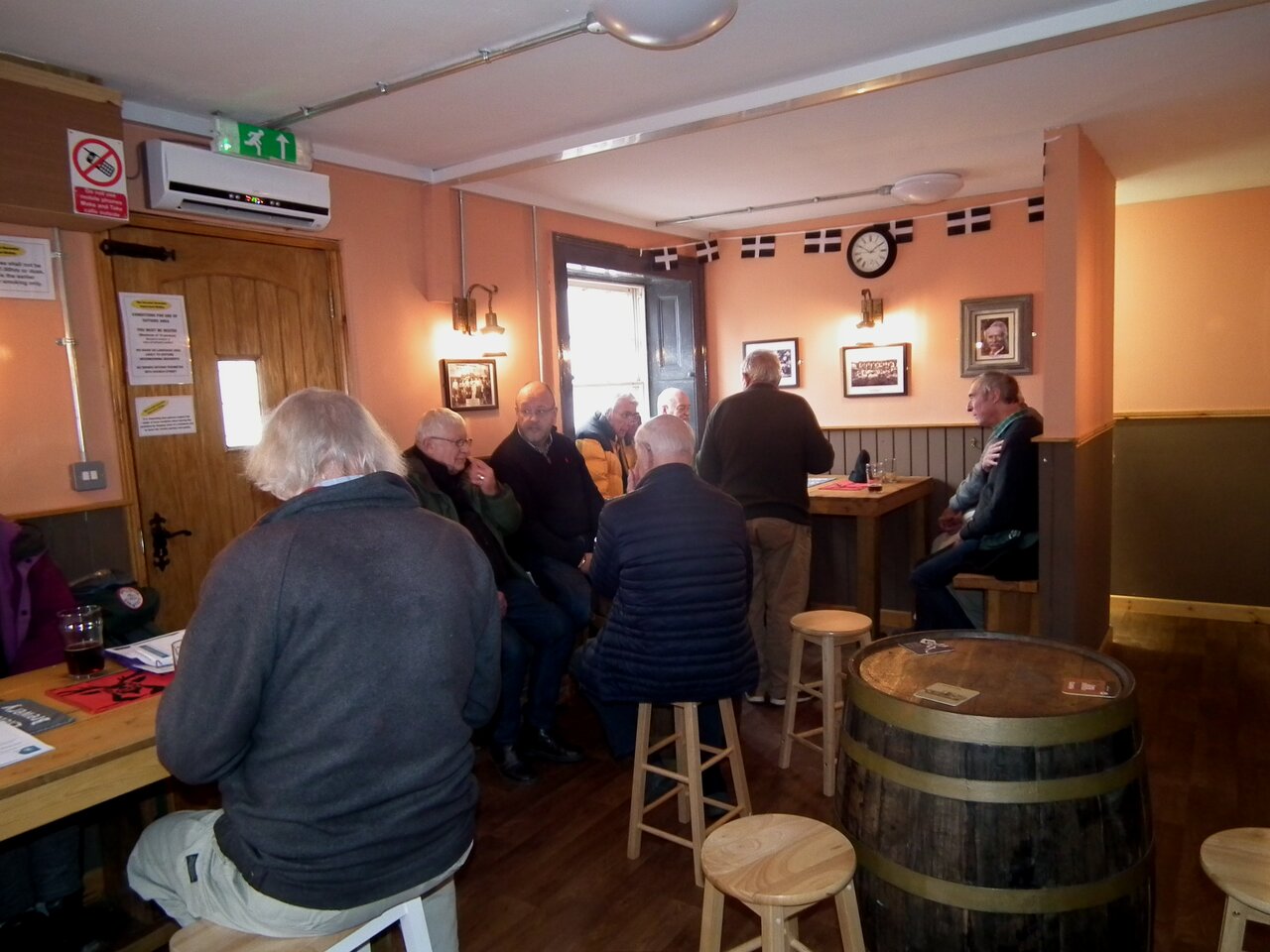 Then on through the narrow lanes to Rilla Mill in the Lynher valley.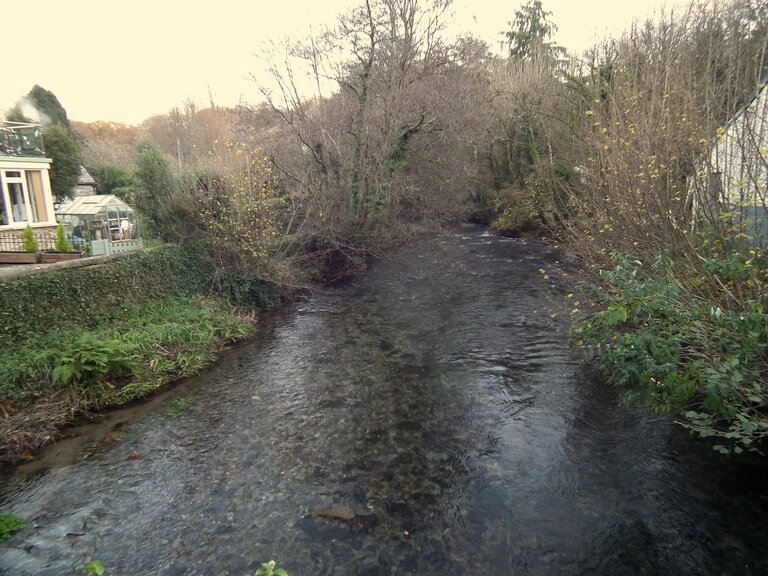 At Rilla Mill is the 17C Manor House Inn with a strong focus on dining but also a welcoming pub for beer drinkers. There is a shop within the pub and Kim the landlady gave us a tour of the pub bar, dining areas and a meeting room for 40 people.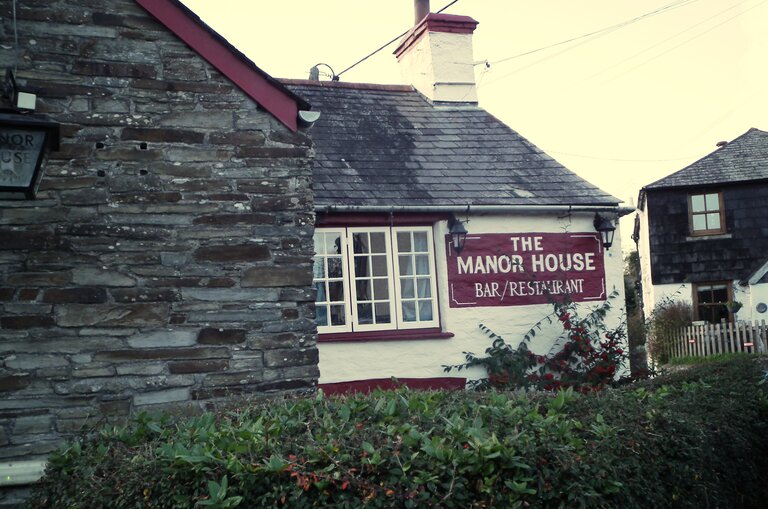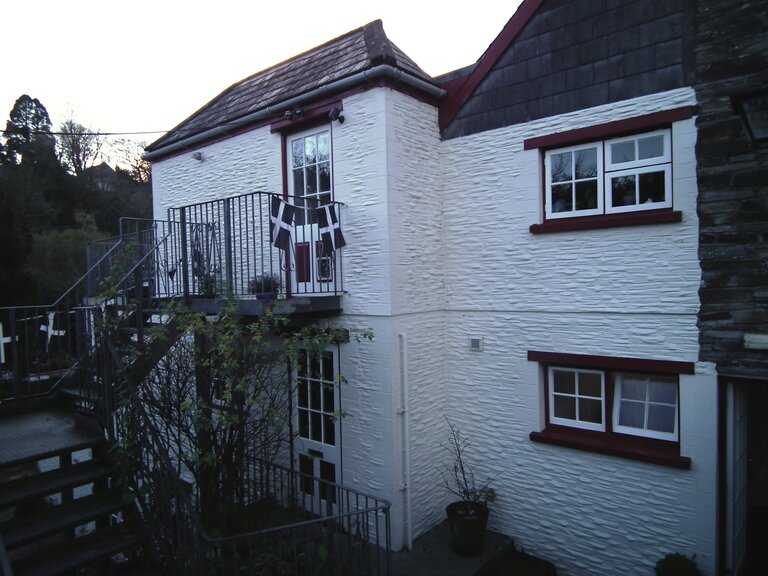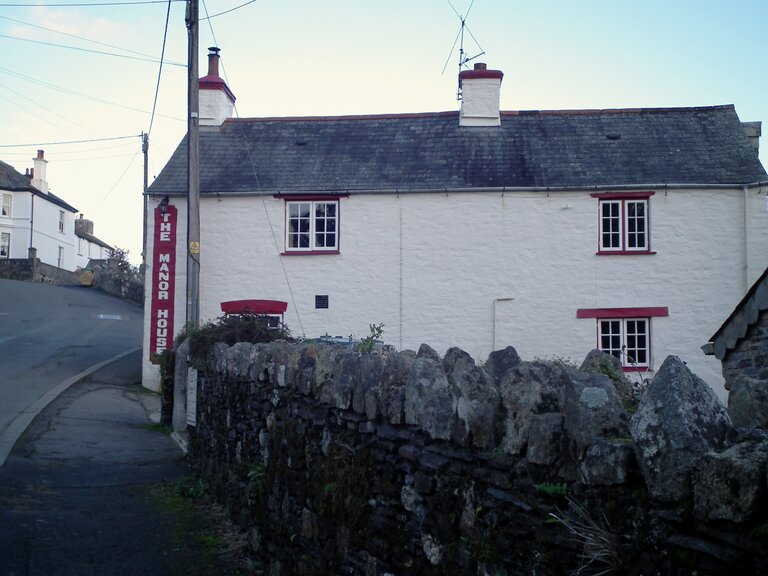 Our purpose at the Manor House Inn was to present a 'Lockdown Heroes' certificate to licensees Kim and Joss for delivering meals to those shielding from COVID in the local area.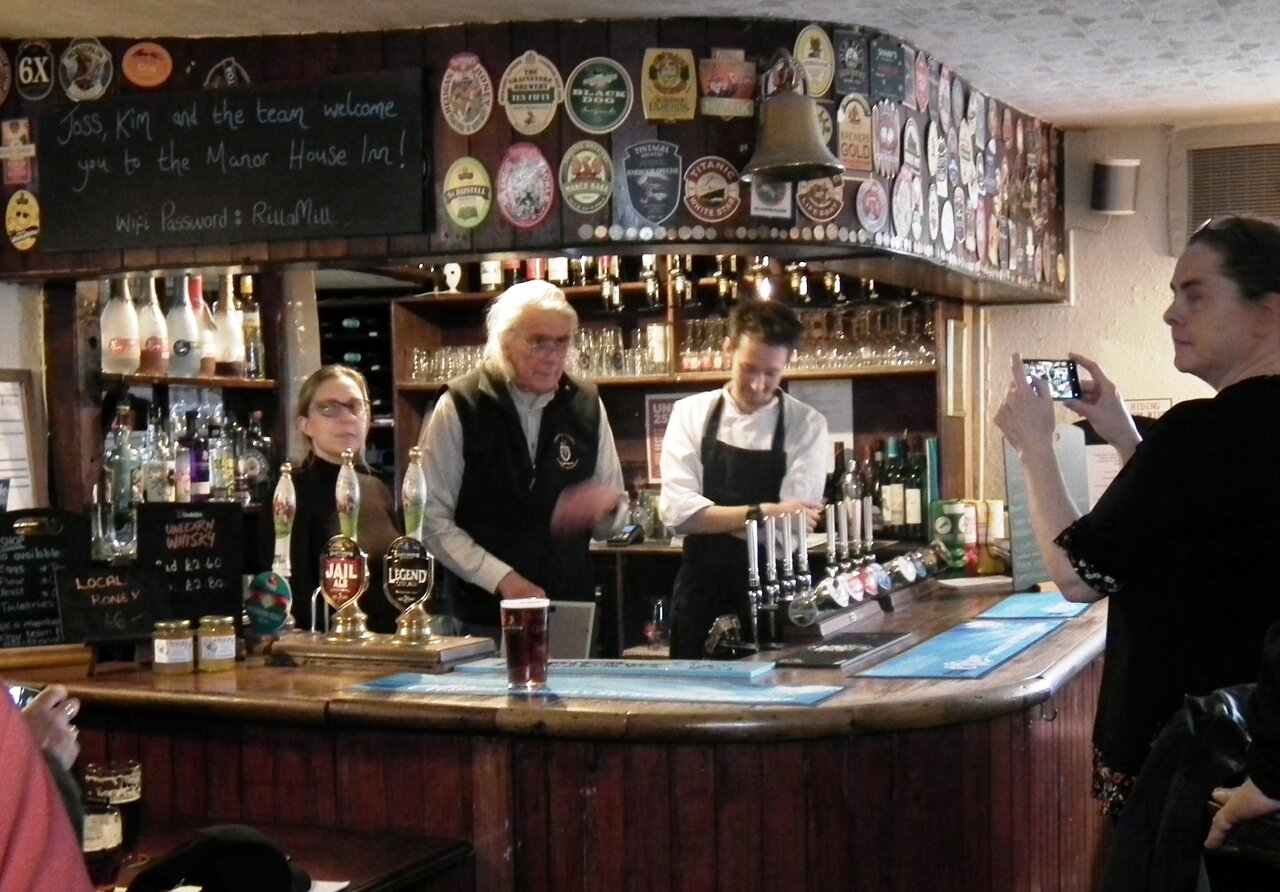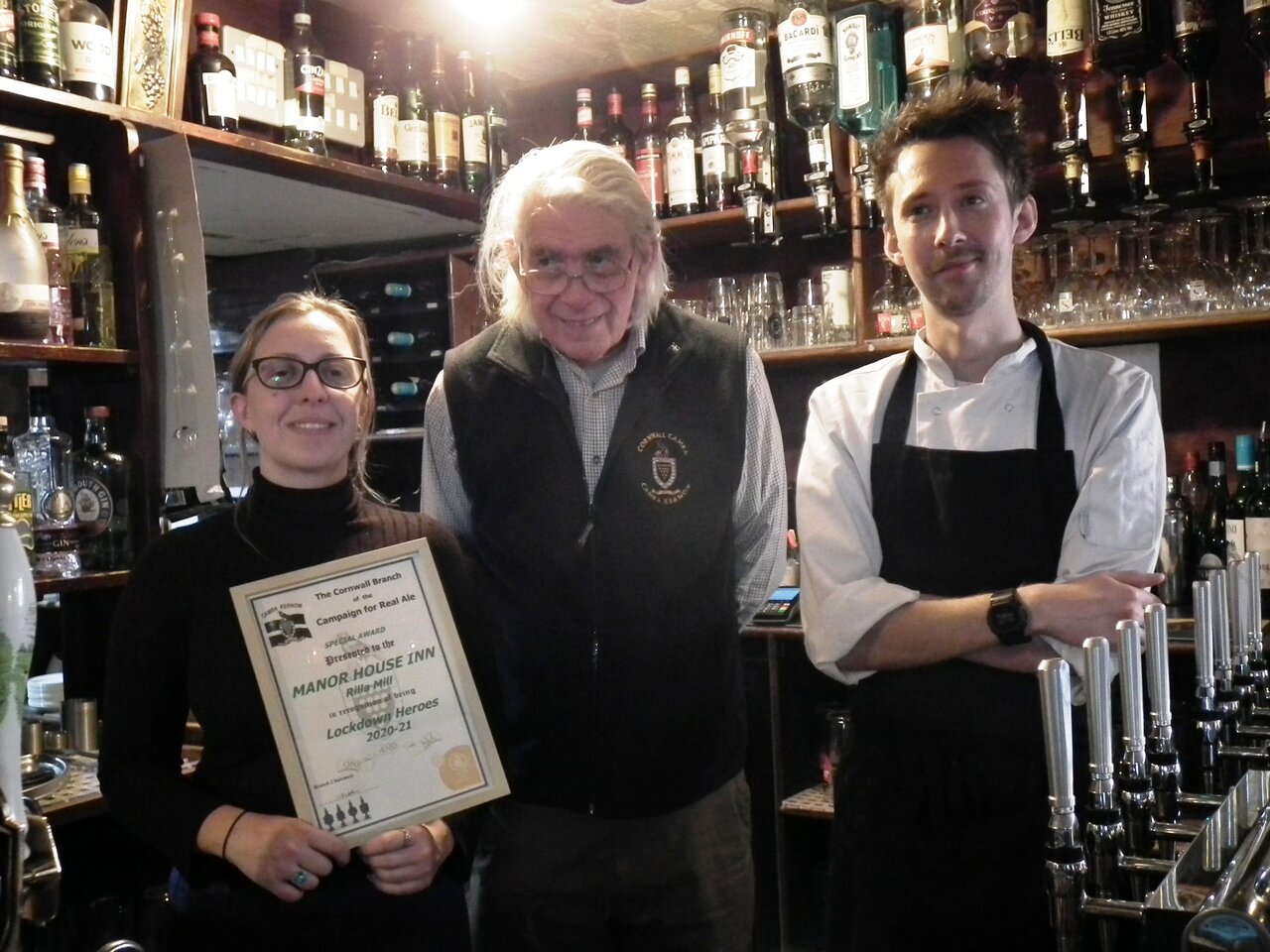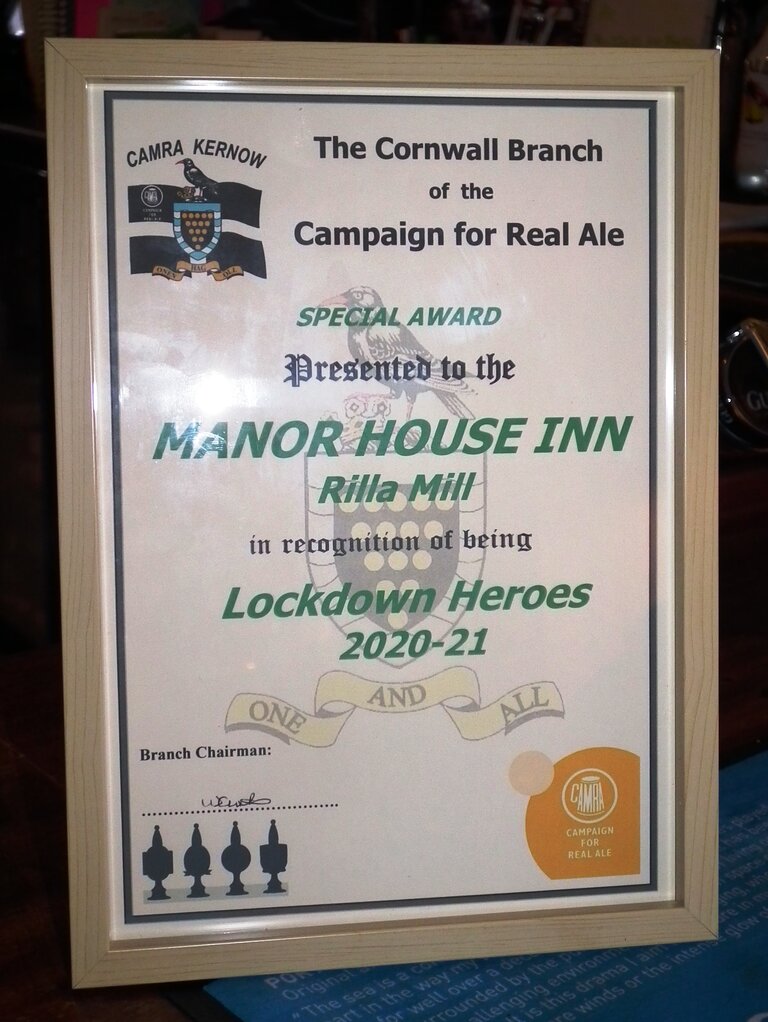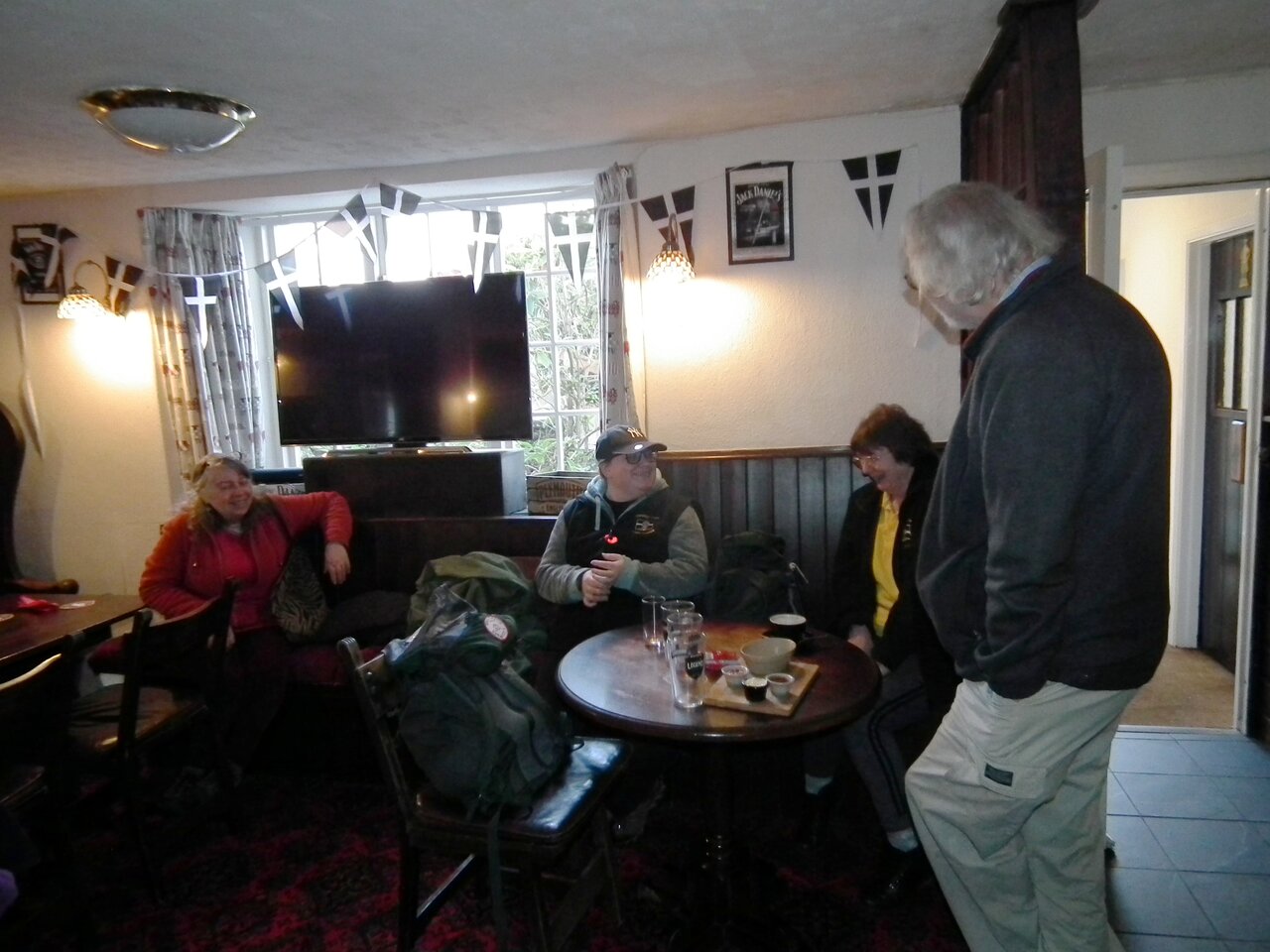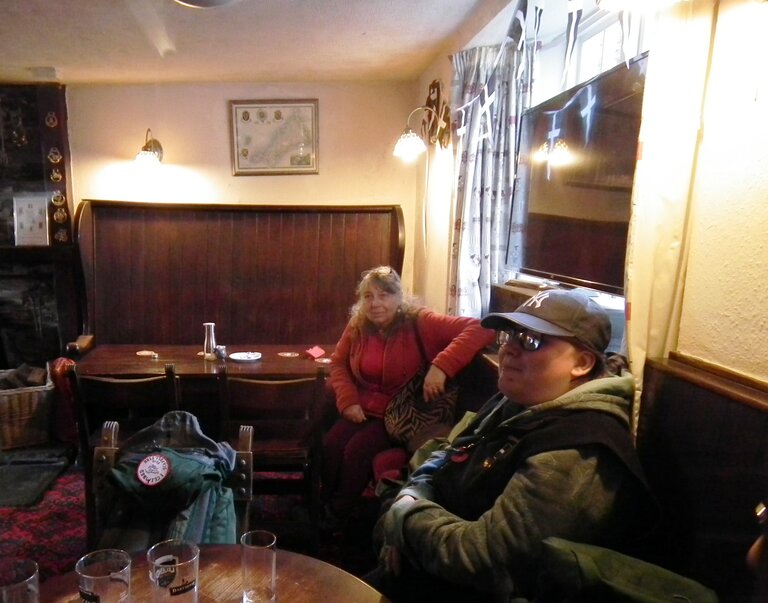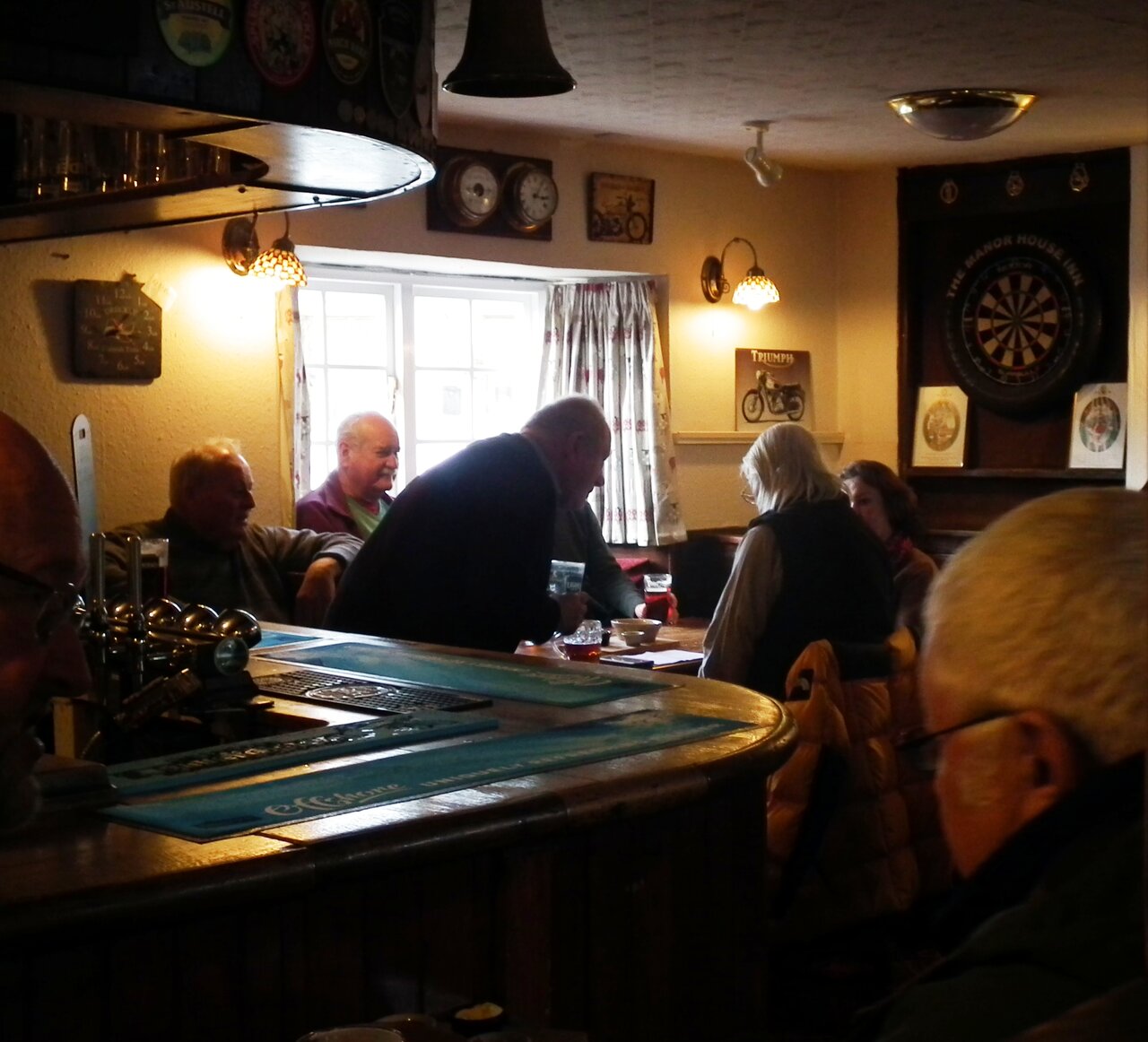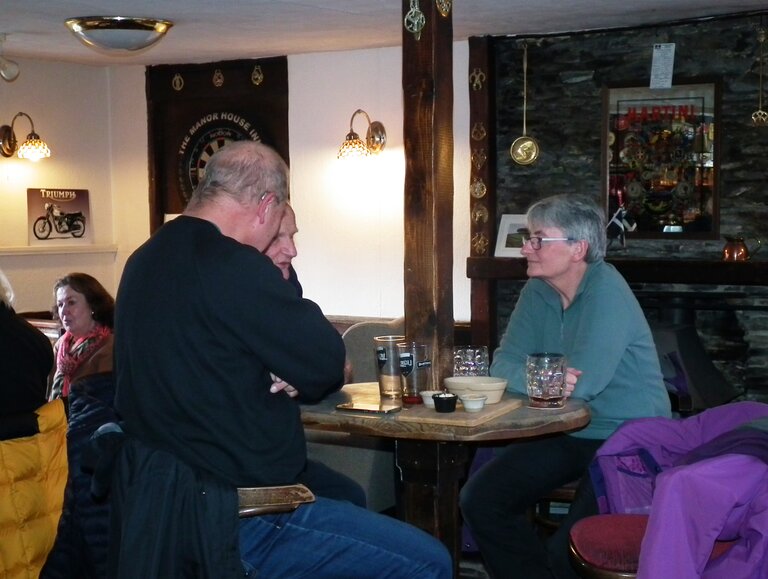 On the bar were Dartmoor Legend, Dartmoor, Jail Ale and Firebrand Patchwork Rocket on handpump.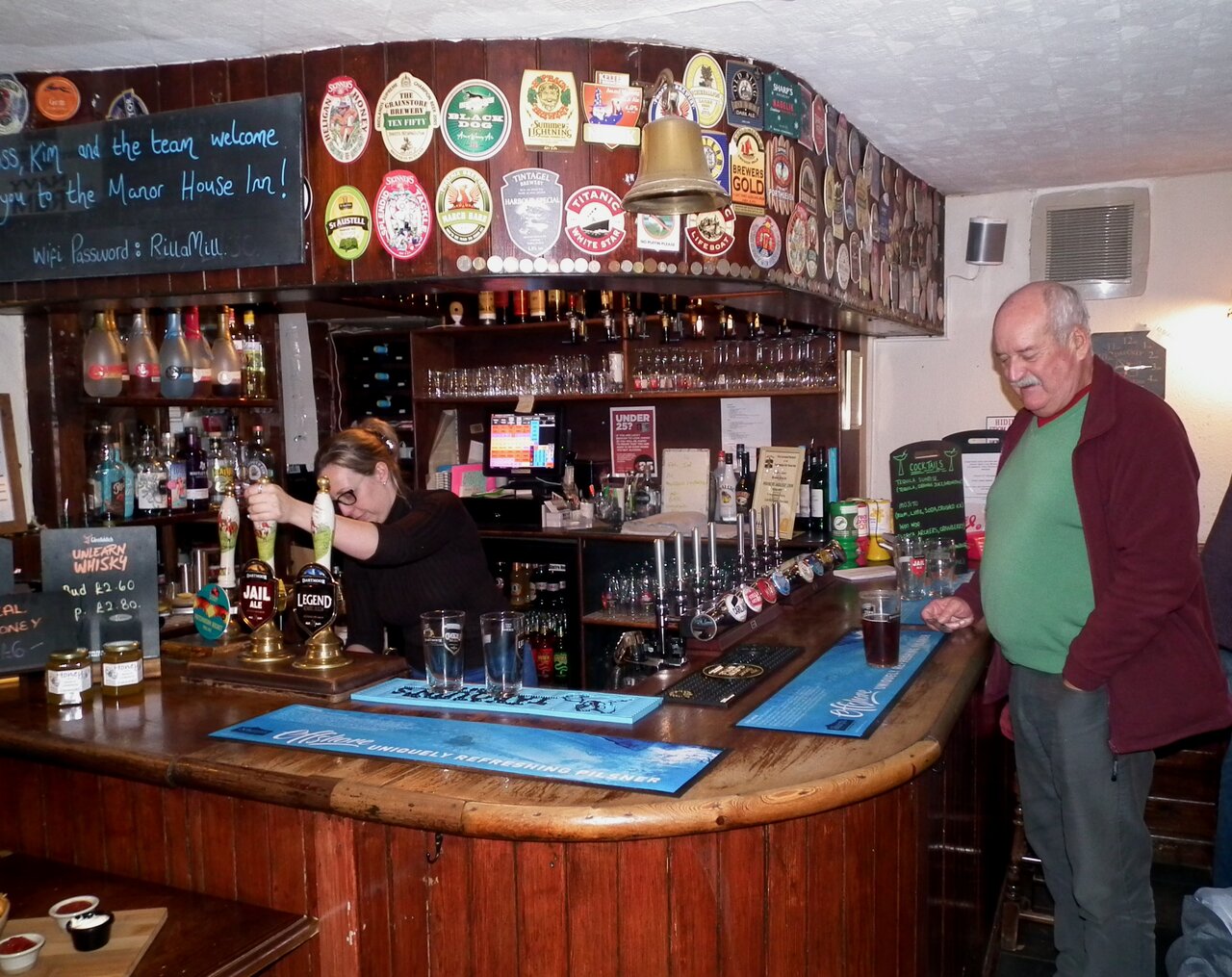 Finally, we left the welcome of the Manor House to our last port of call as dusk fell, the Crows Nest Inn at Crow's Nest near Darite. This is the thirteenth highest pub in Cornwall at 620 feet AOD and lies in the shadow of Caradon Hill and its transmitter mast. The Crows Nest is a solid Cornish pub with a mining history and an unexpected handpump in the garden!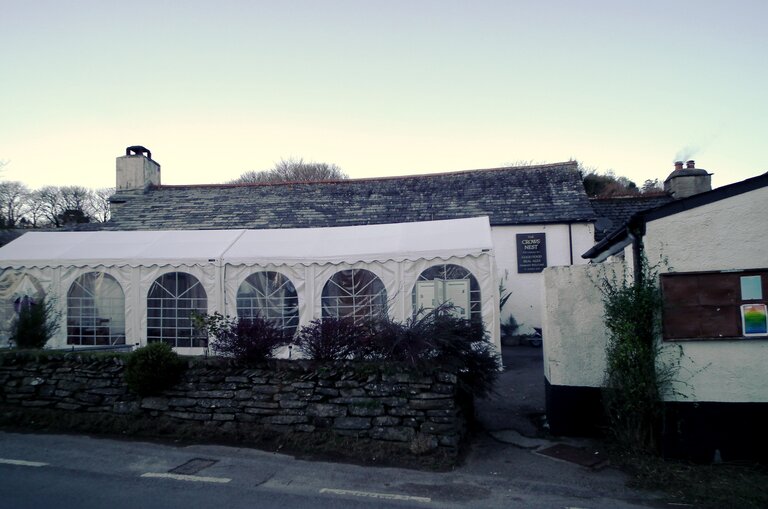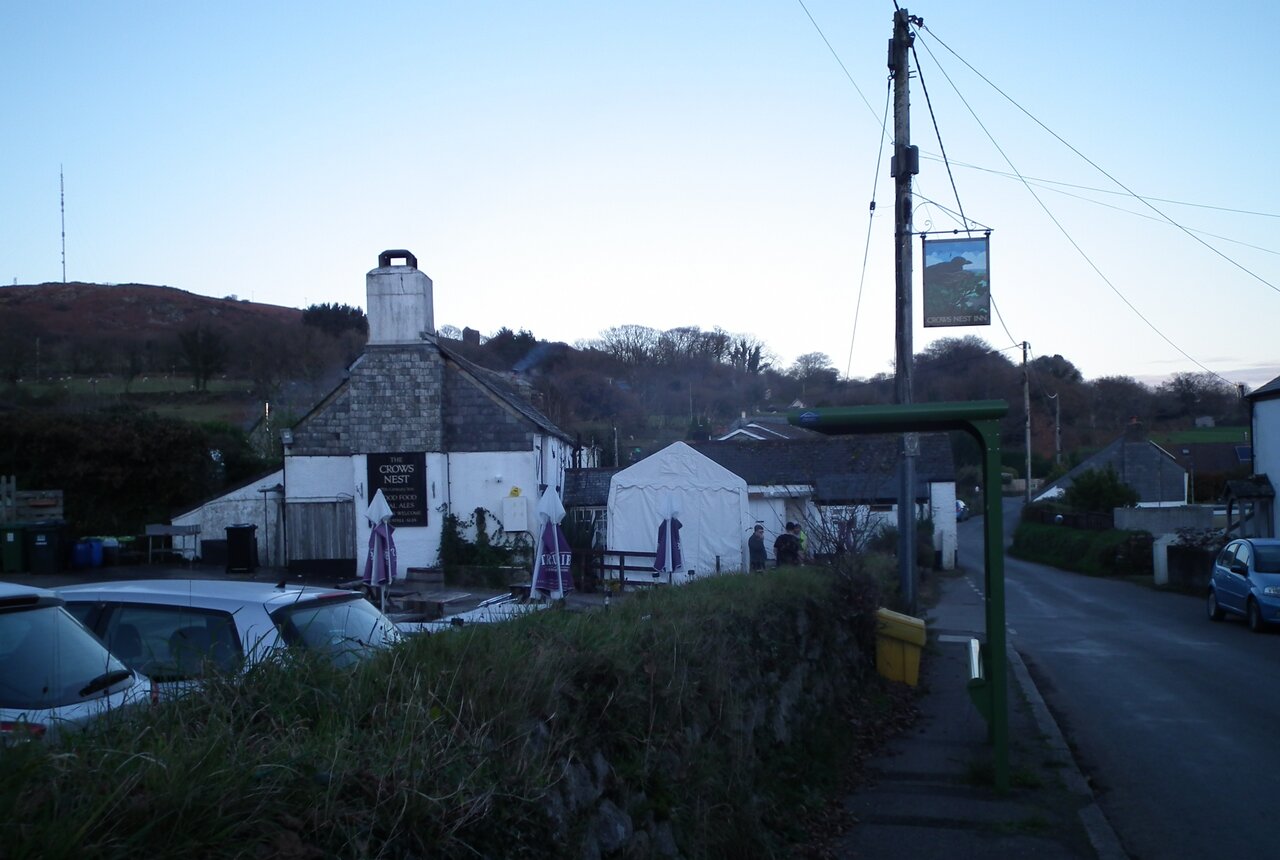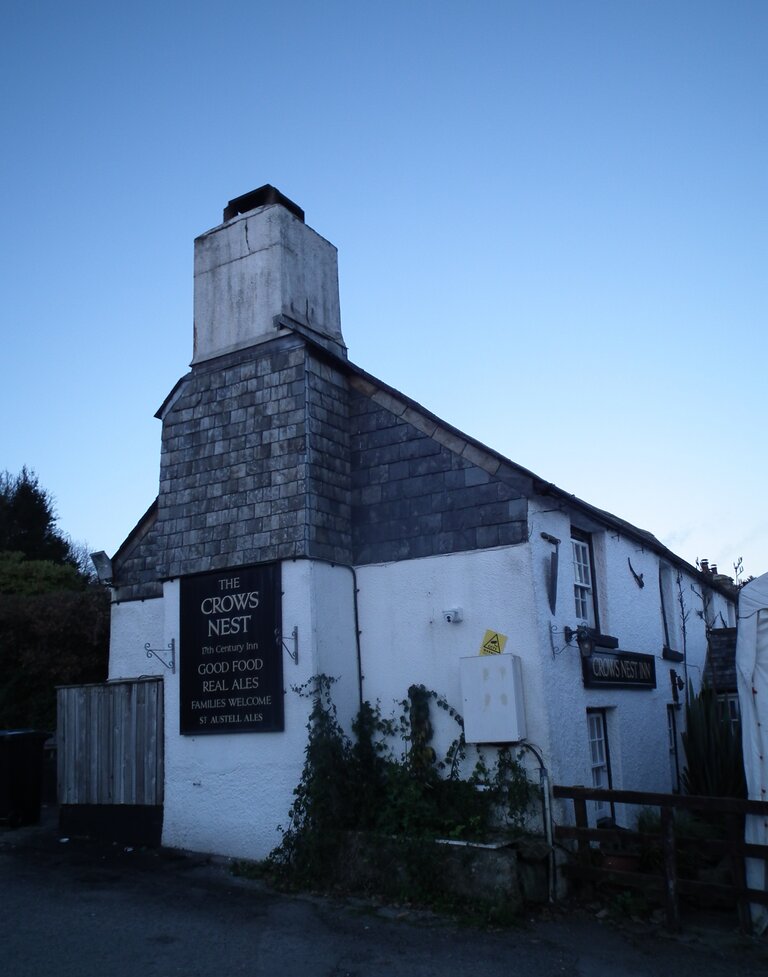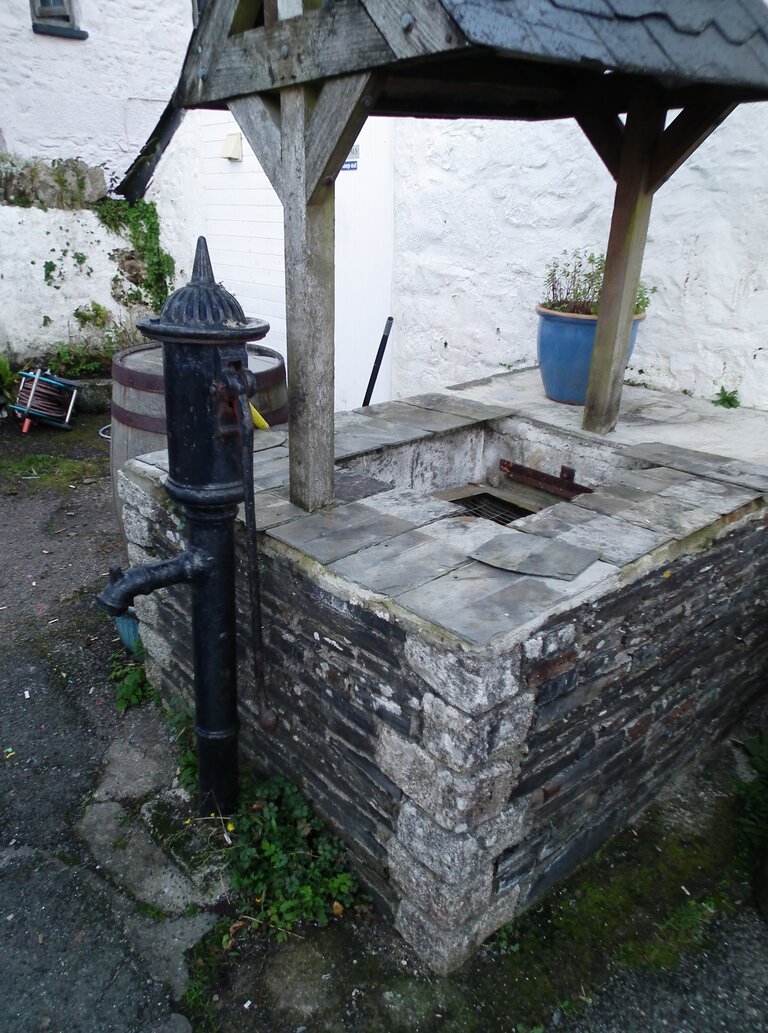 Inside it is very cosy and warm indeed with St Austell Hicks and three other beers on handpump. A fitting end to a wonderful day out.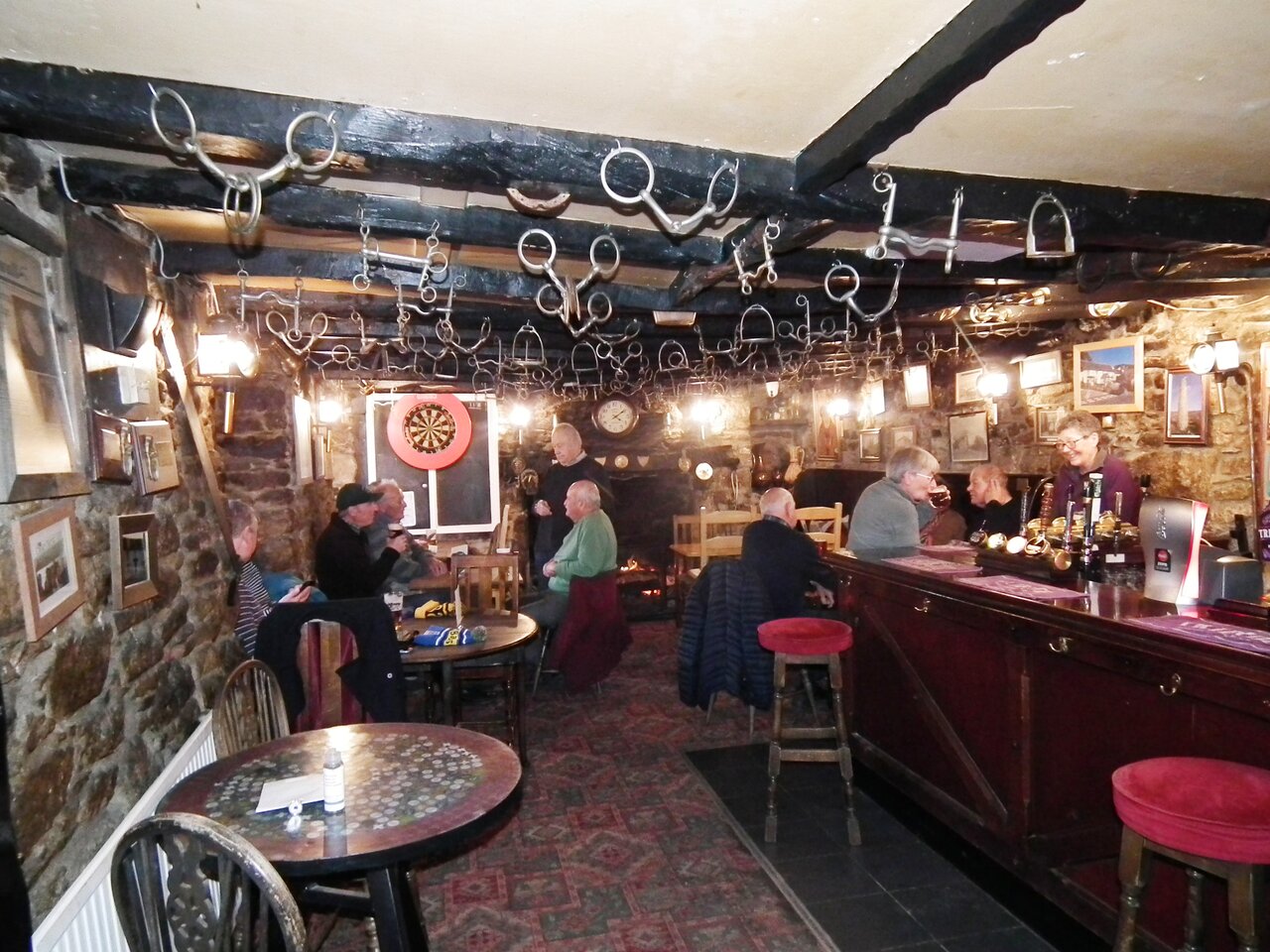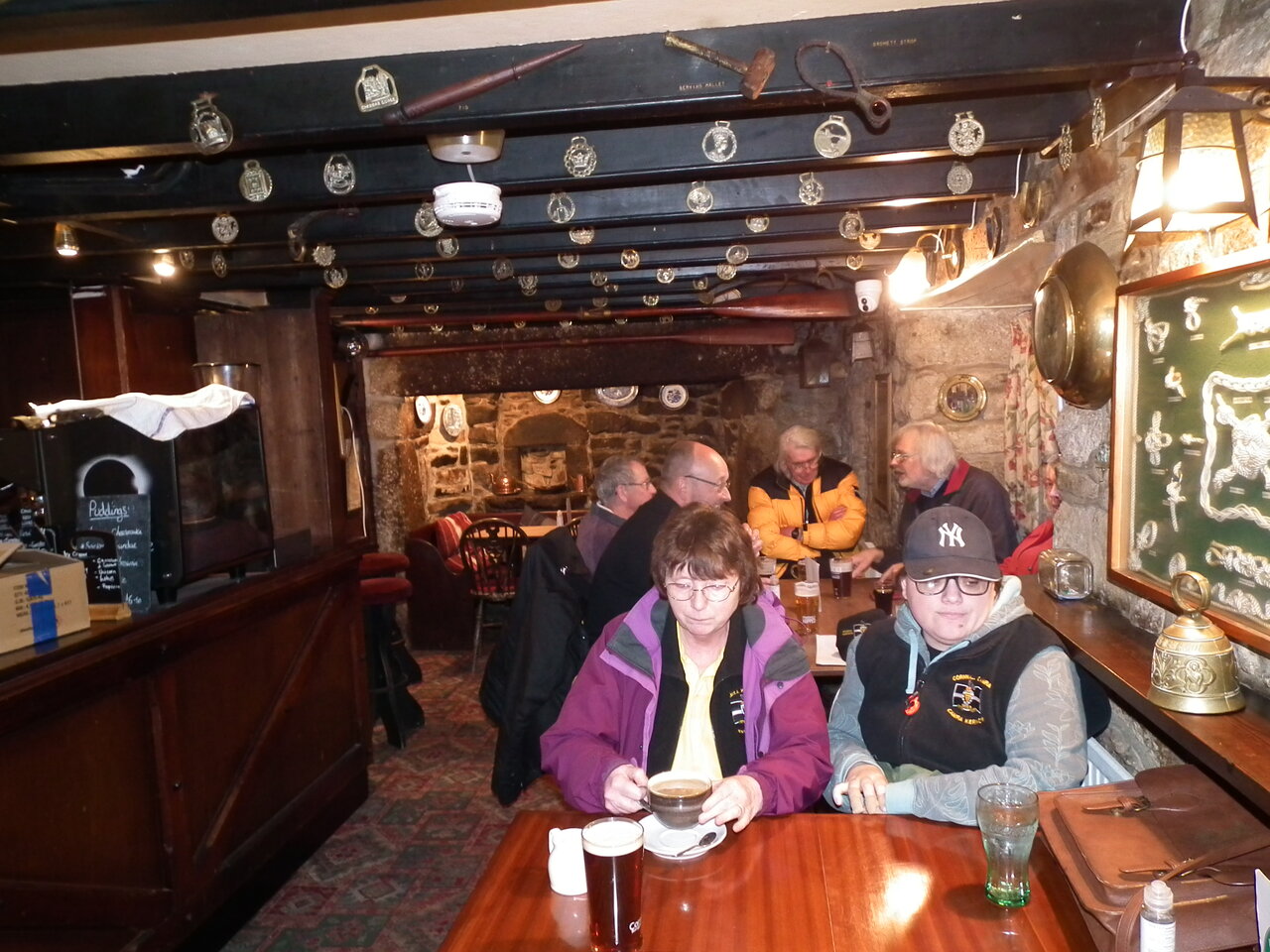 And so back to Liskeard Station.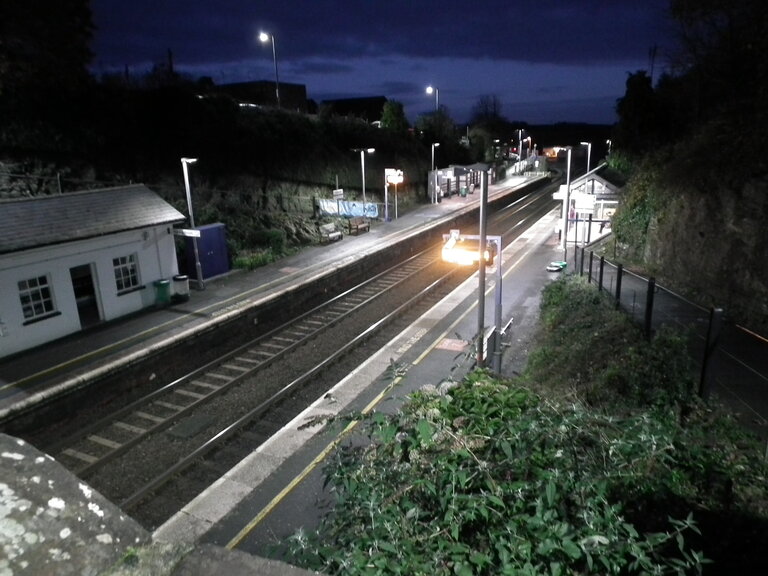 Cheers, Steve Barber