Cornwall CAMRA First "West First Friday" Social in St Ives
Friday 6 May 2022
Friday 6 May saw the initial West First Friday pub crawl arranged in the west of Cornwall Branch area by Jan Curtis who is the Social Secretary for this half of the county. Sixteen branch members, friends and members from Exeter and East Devon Branch descended on St Ives by train and bus. The weather was kind to us. Even the seagulls behaved themselves when we walked along bomb alley by the harbour.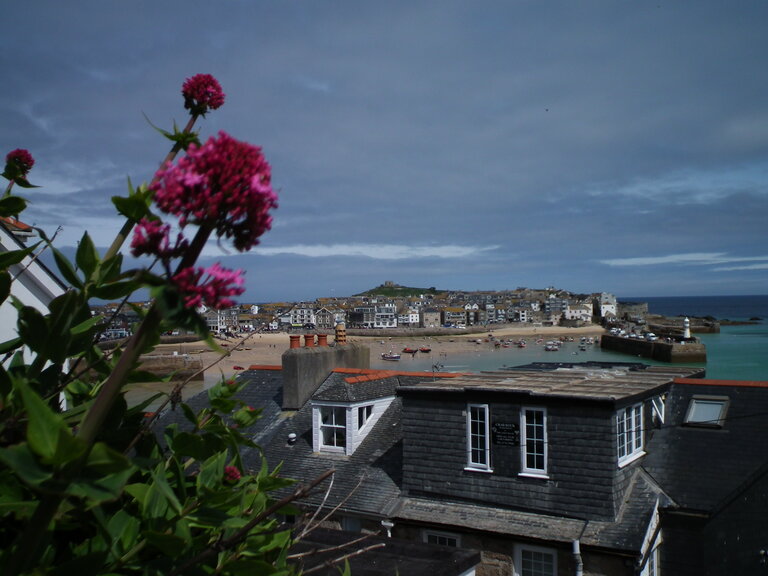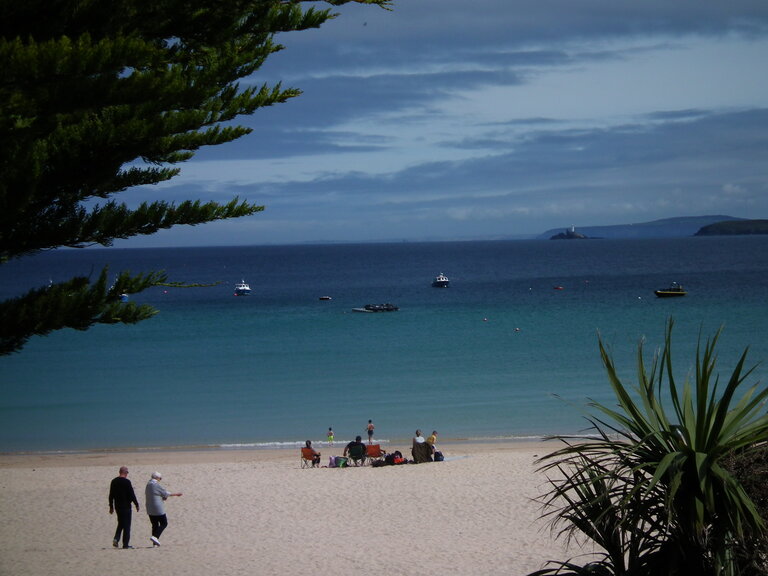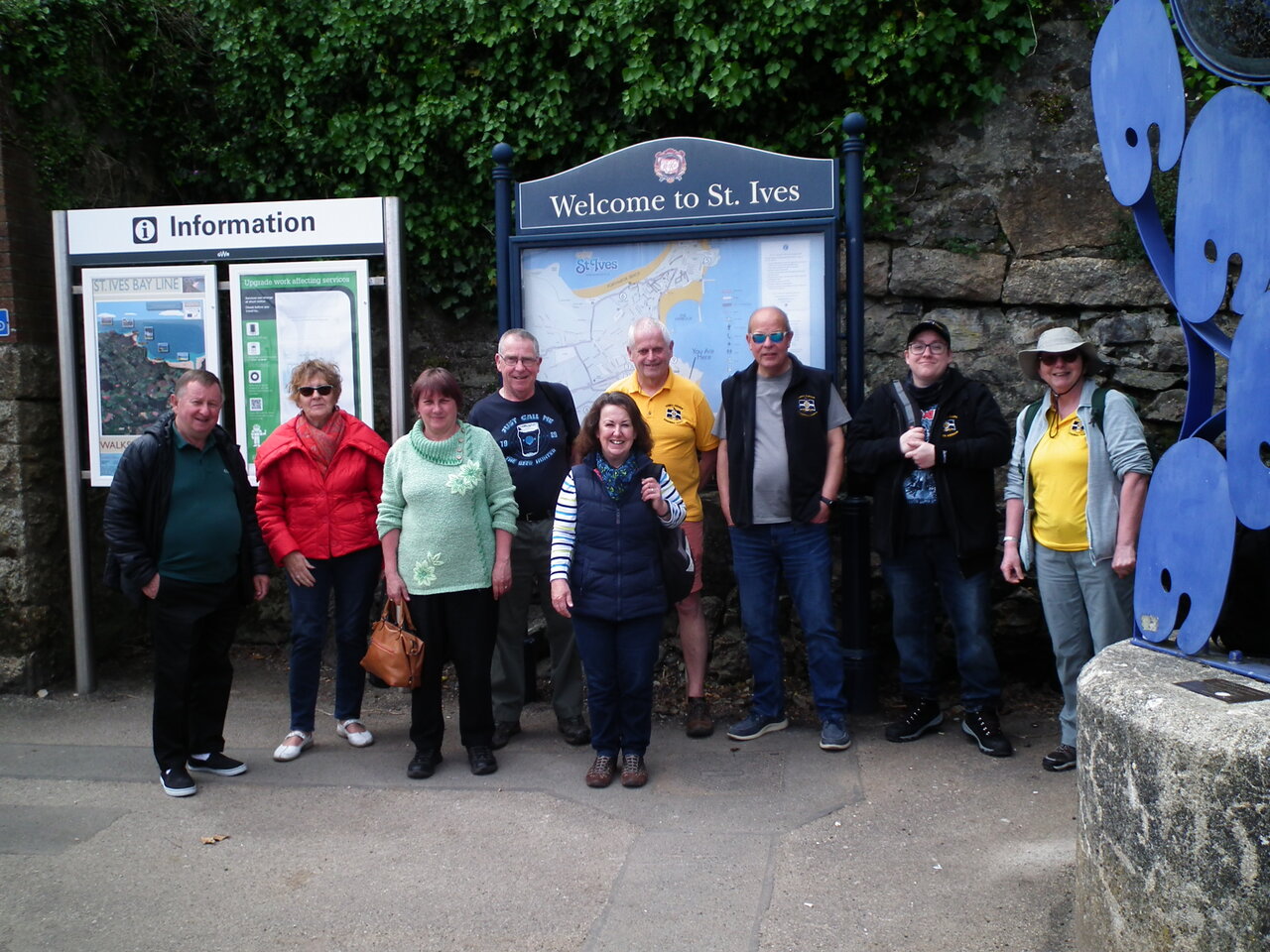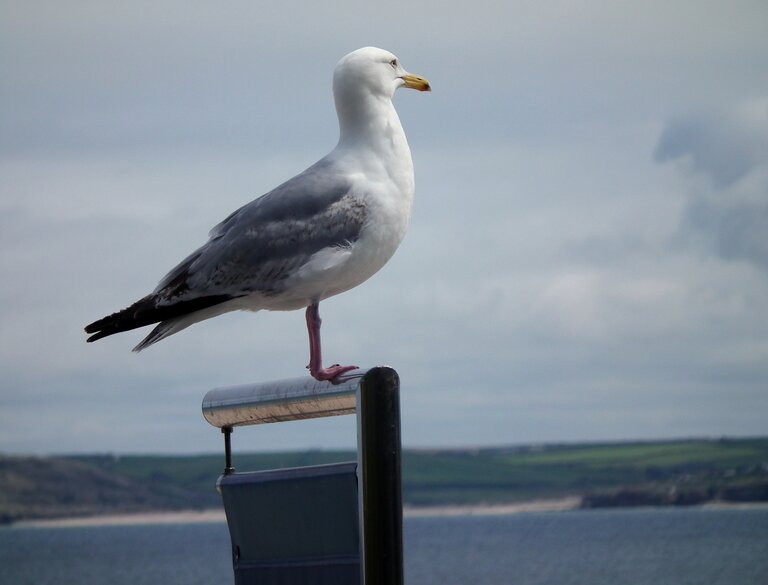 Some of us went in the Hain Line (Wetherspoon) for a pint and brunch while most of us met up at the Golden Lion where I had a nice pint of Skinner's Betty Stogs (yes I know my glass says Atlantic).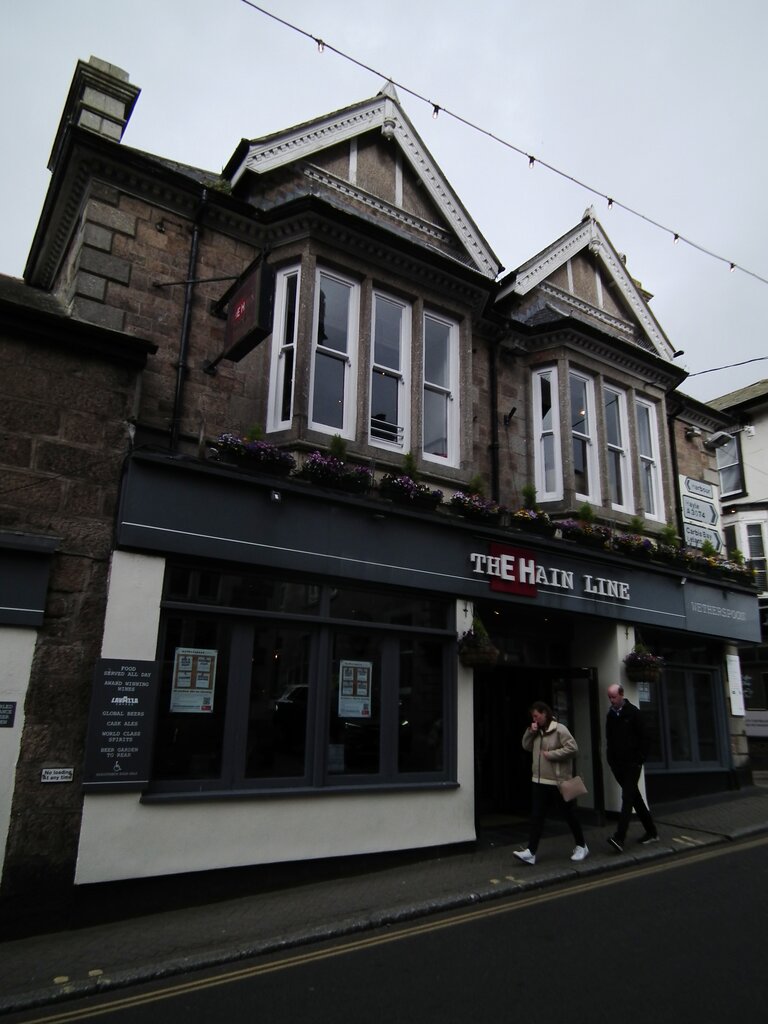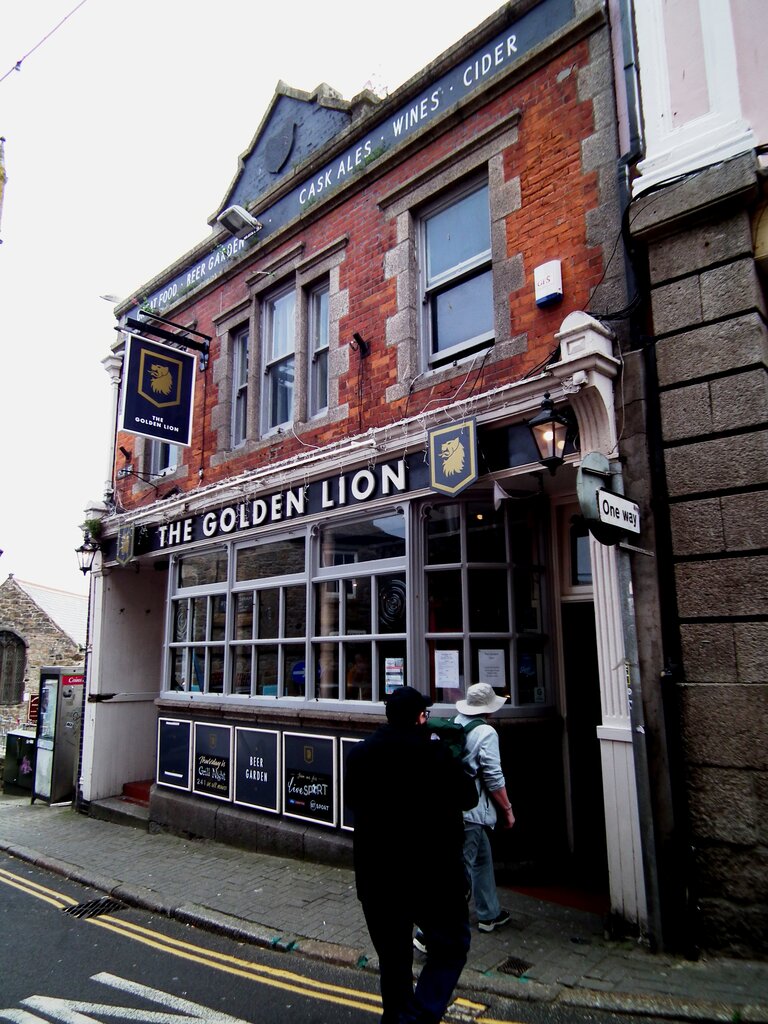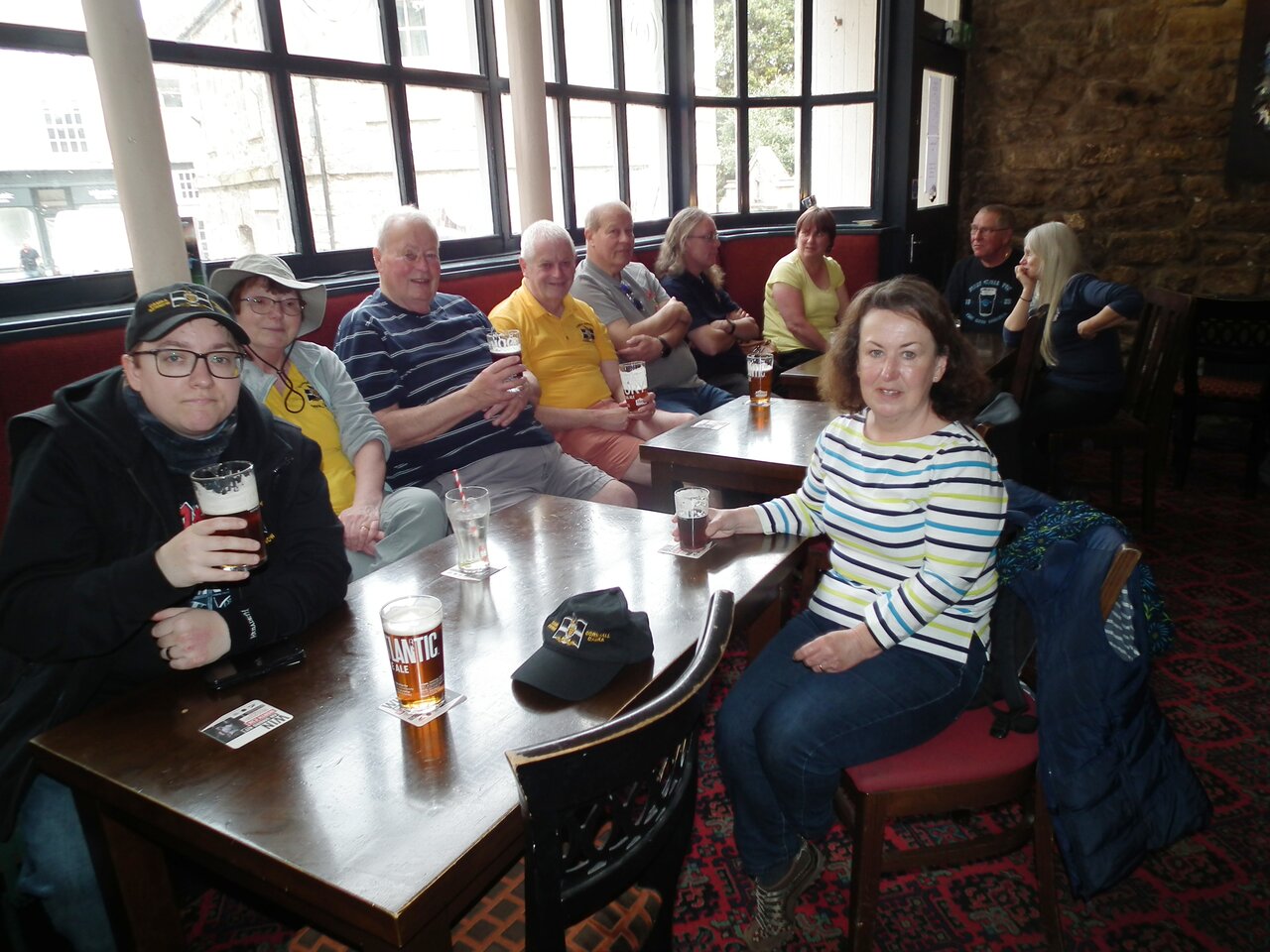 Then along the narrow and bustling Fore Street to the Castle Inn for a pint of Skinner's Cornish Knocker this time.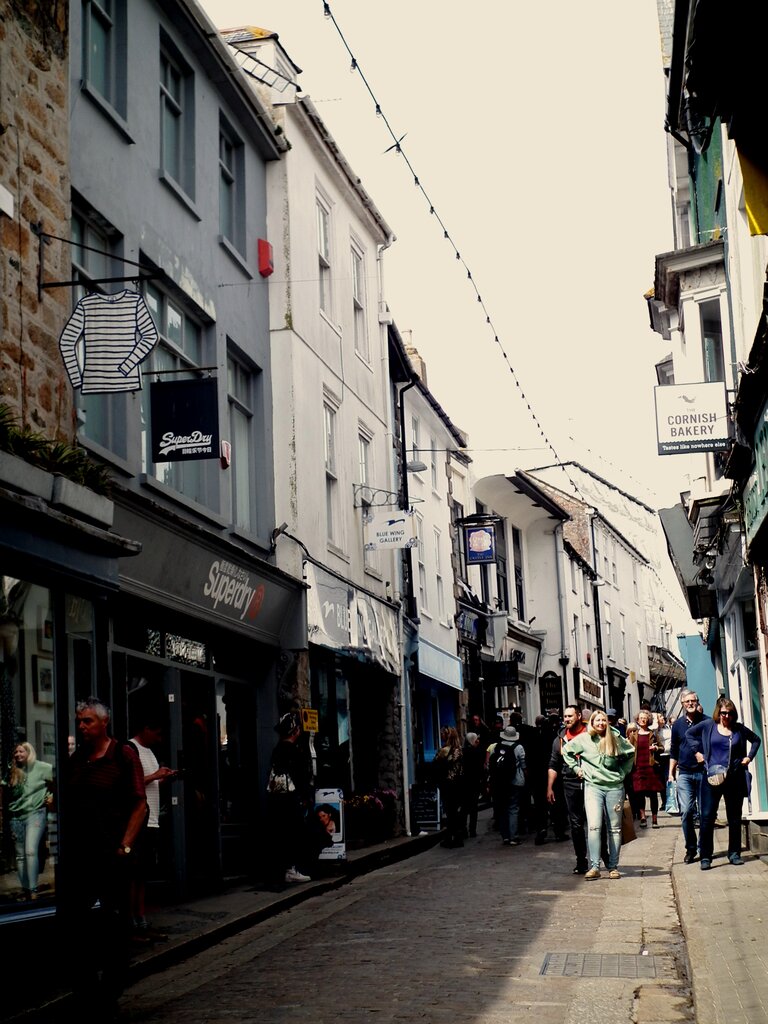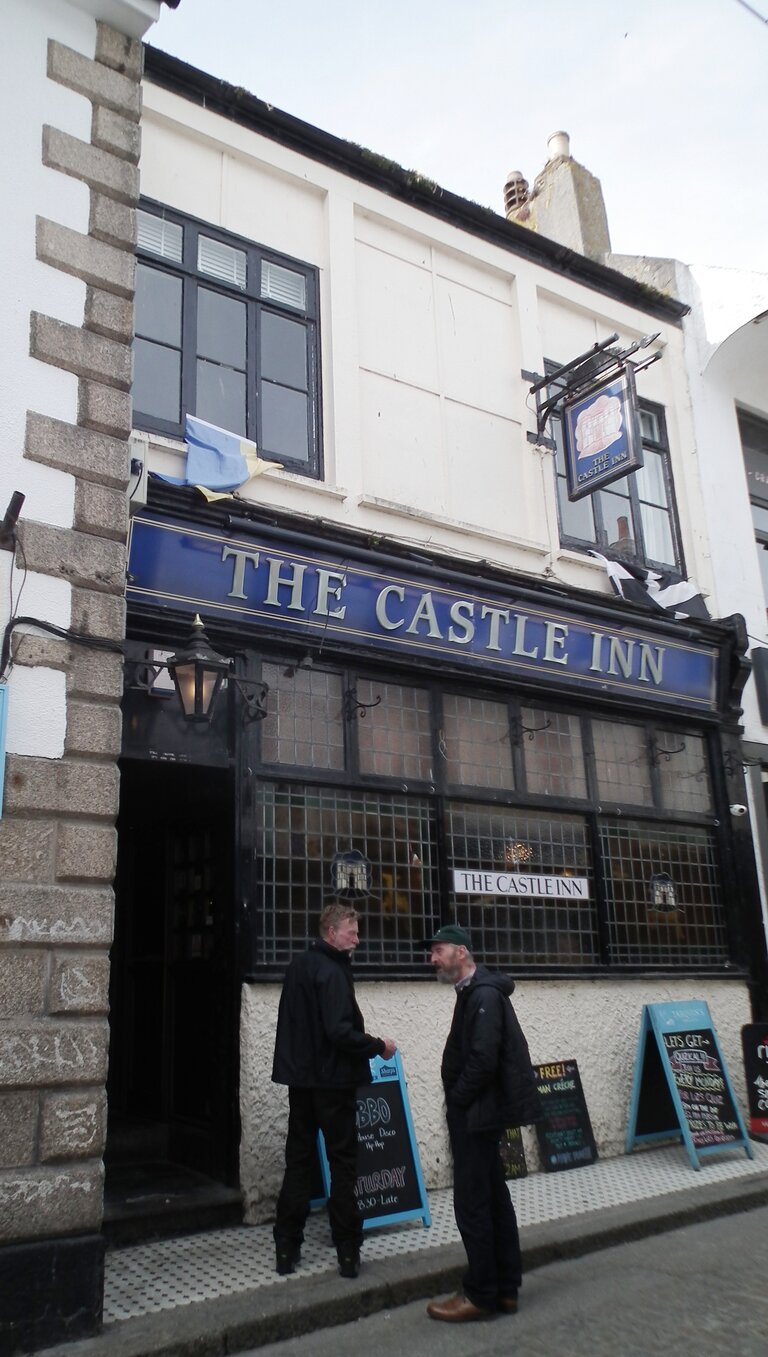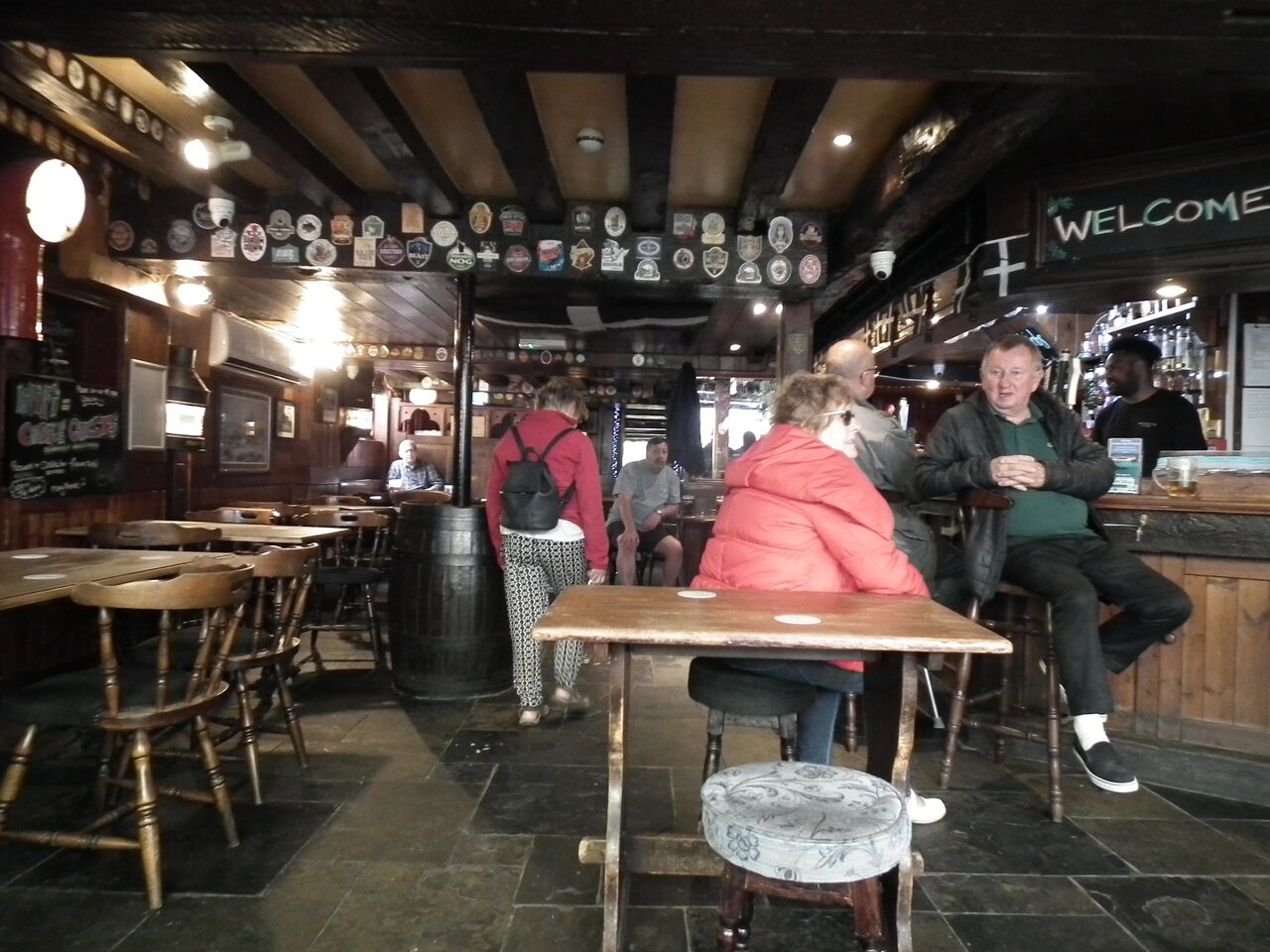 Next was the Lifeboat Inn on Wharf Road facing the harbour, where some of our party had difficulty finding the entrance (it is not that obvious, being in a neighbouring building). A pint of St Austell Hicks was my reward for finding the way in.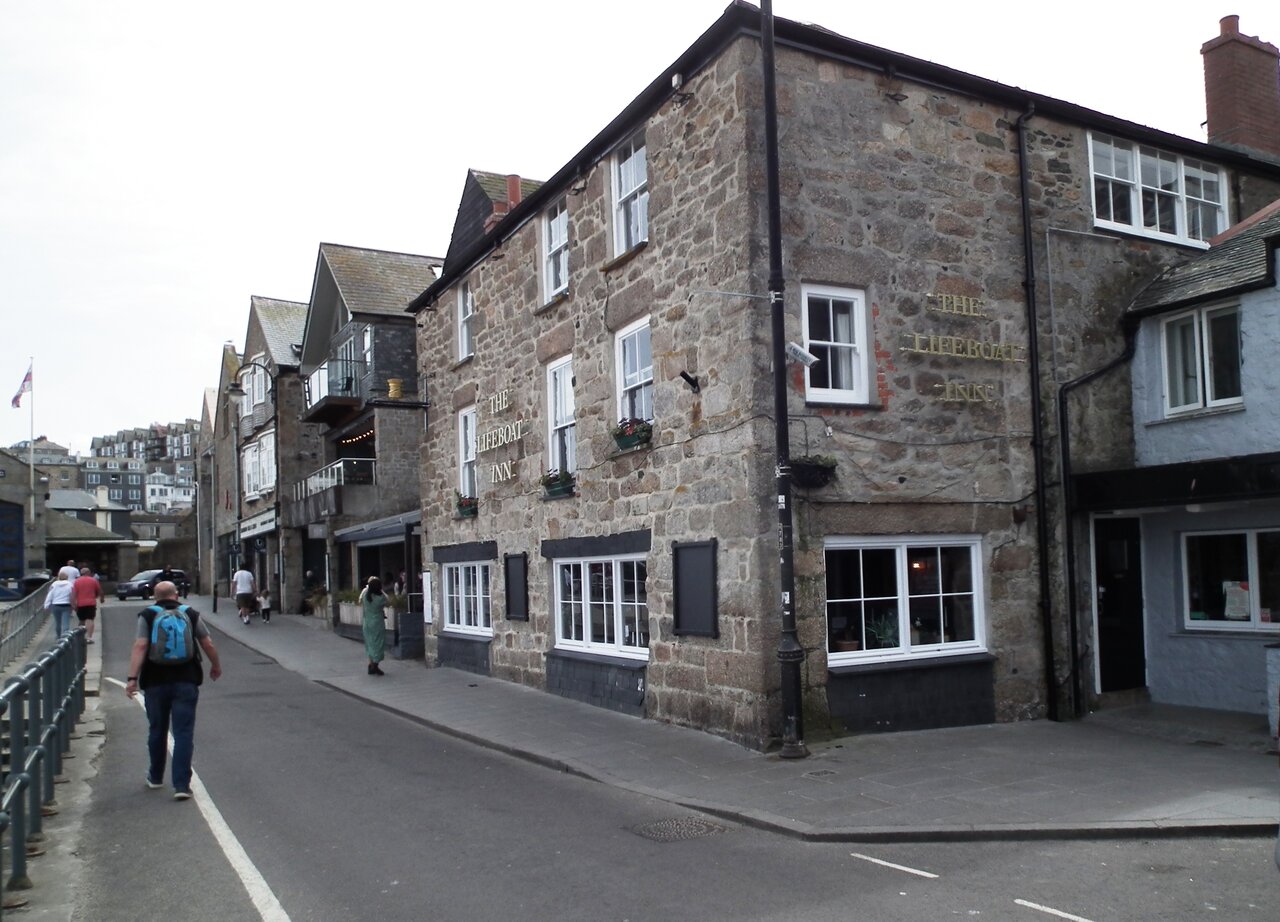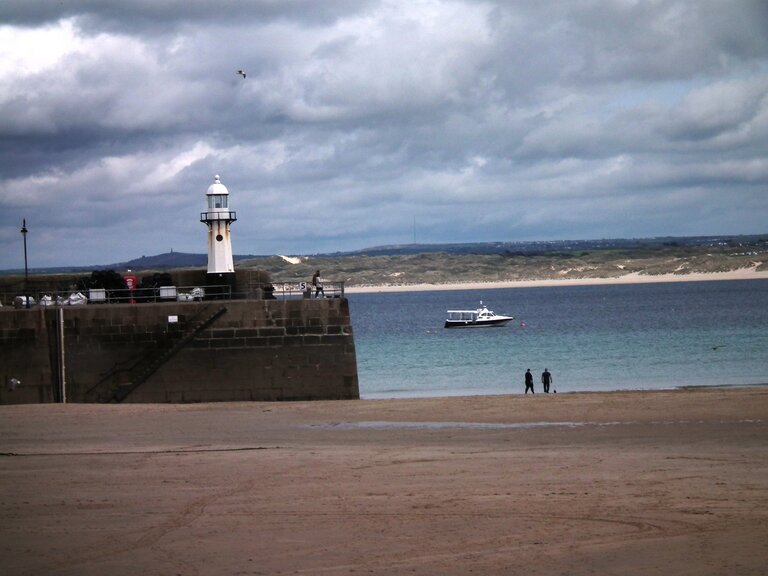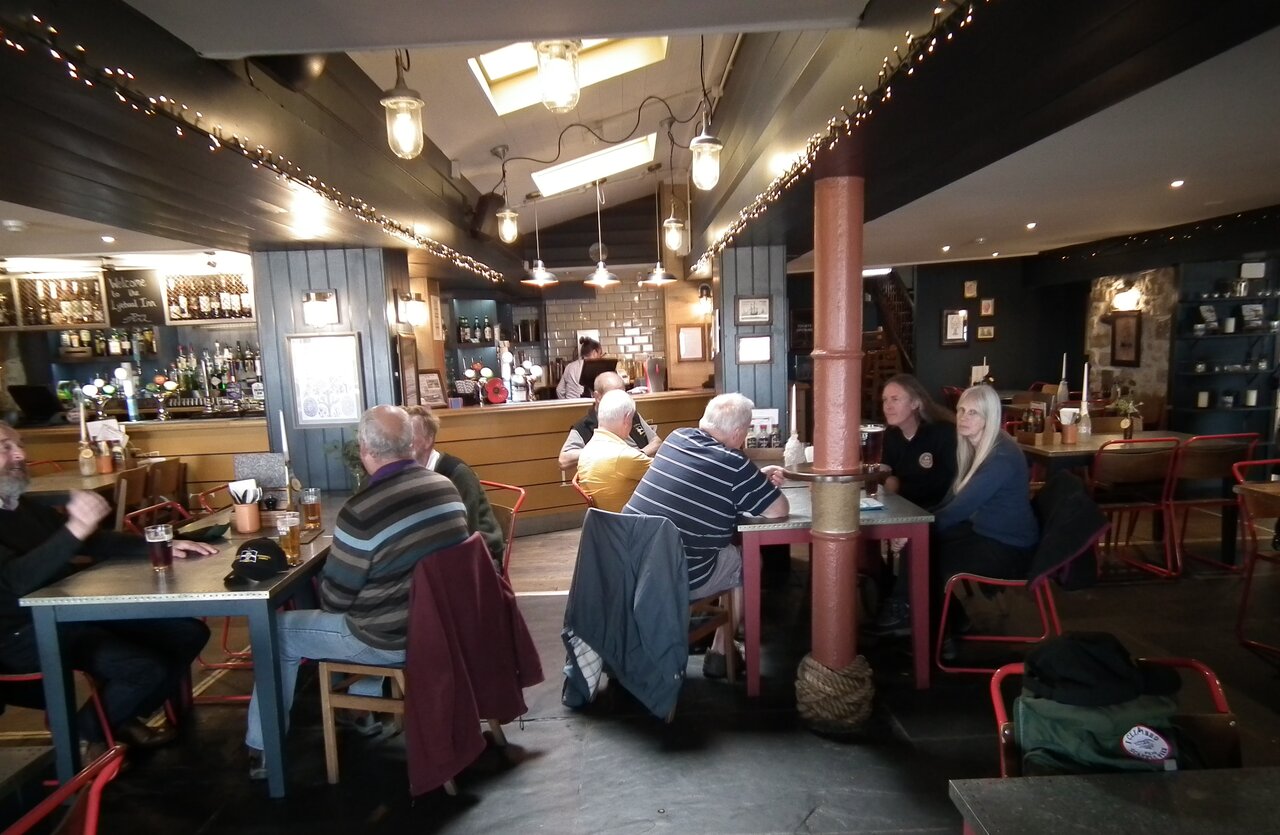 Lastly, as it was past 4 o'clock opening time, a visit to the tiny Pilchard Press was called for. This is Cornwall's first micro pub, which opened in 2016, slightly further along Wharf Road and genuinely difficult to find up a narrow alley. A range of beers was available directly from the cask. I enjoyed some Atlantic Sea Salt Stout.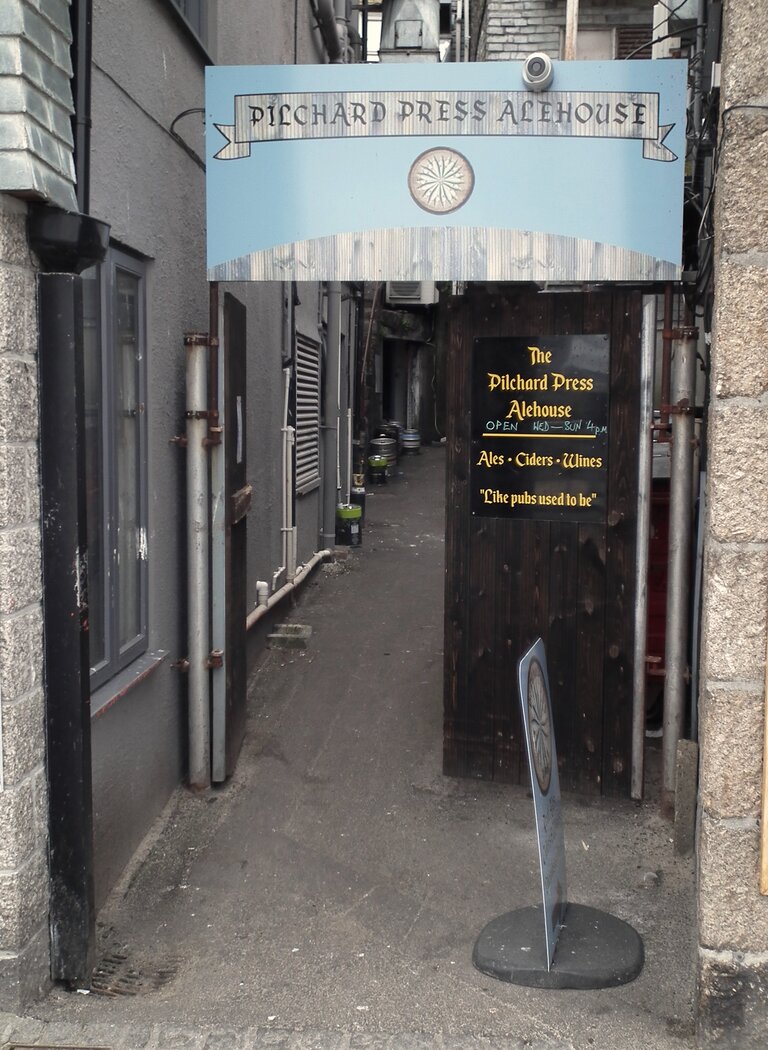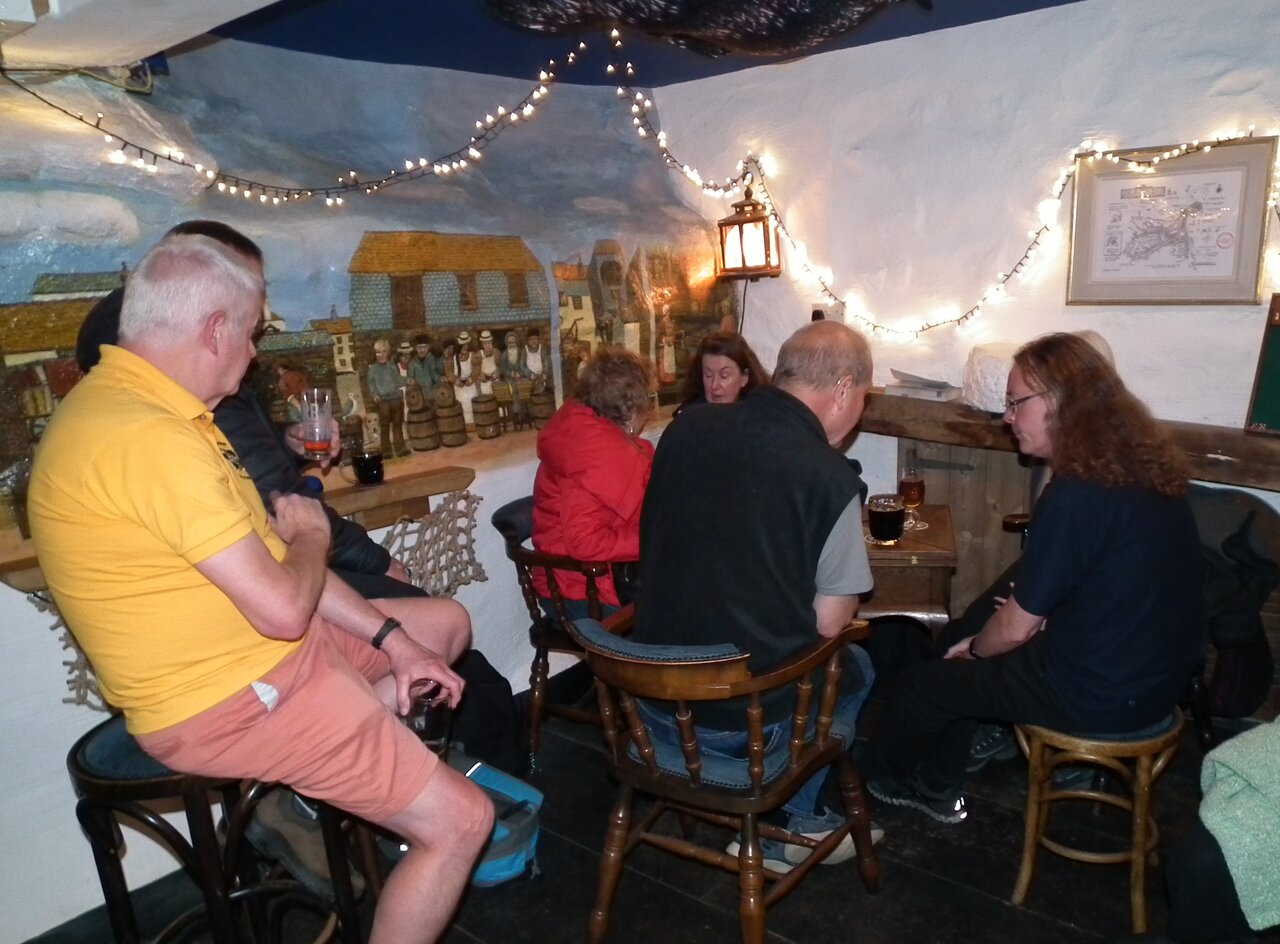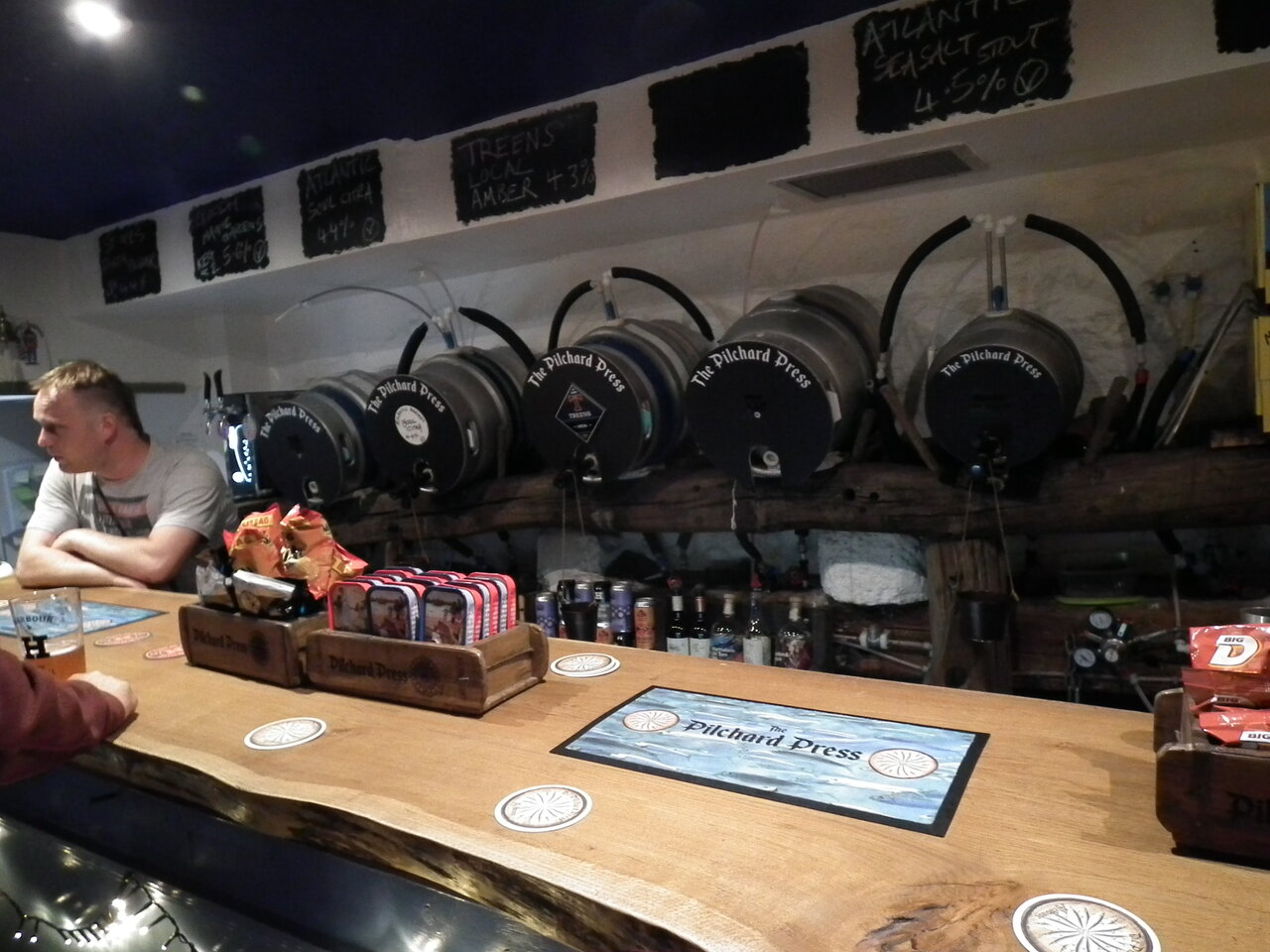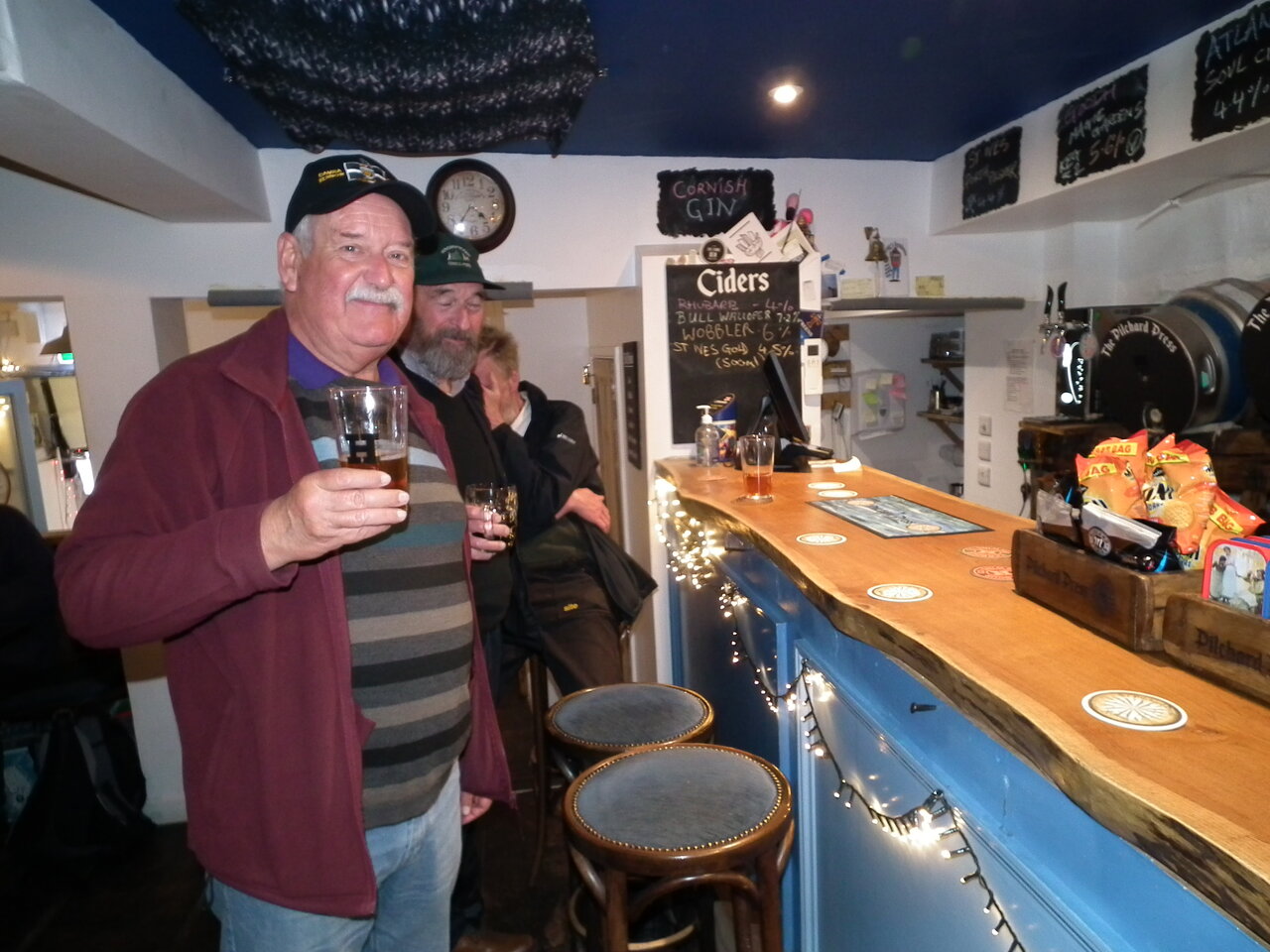 Eventually trains and buses beckoned so we ran the gauntlet of the seagulls again to make our way home. Thanks to Jan for organising such a pleasant day out. Check the Branch Diary page for the next West First Friday social. Hint: they are usually on the first Friday of the month...
Cheers, Steve Barber