Local Real Ale Pub Guides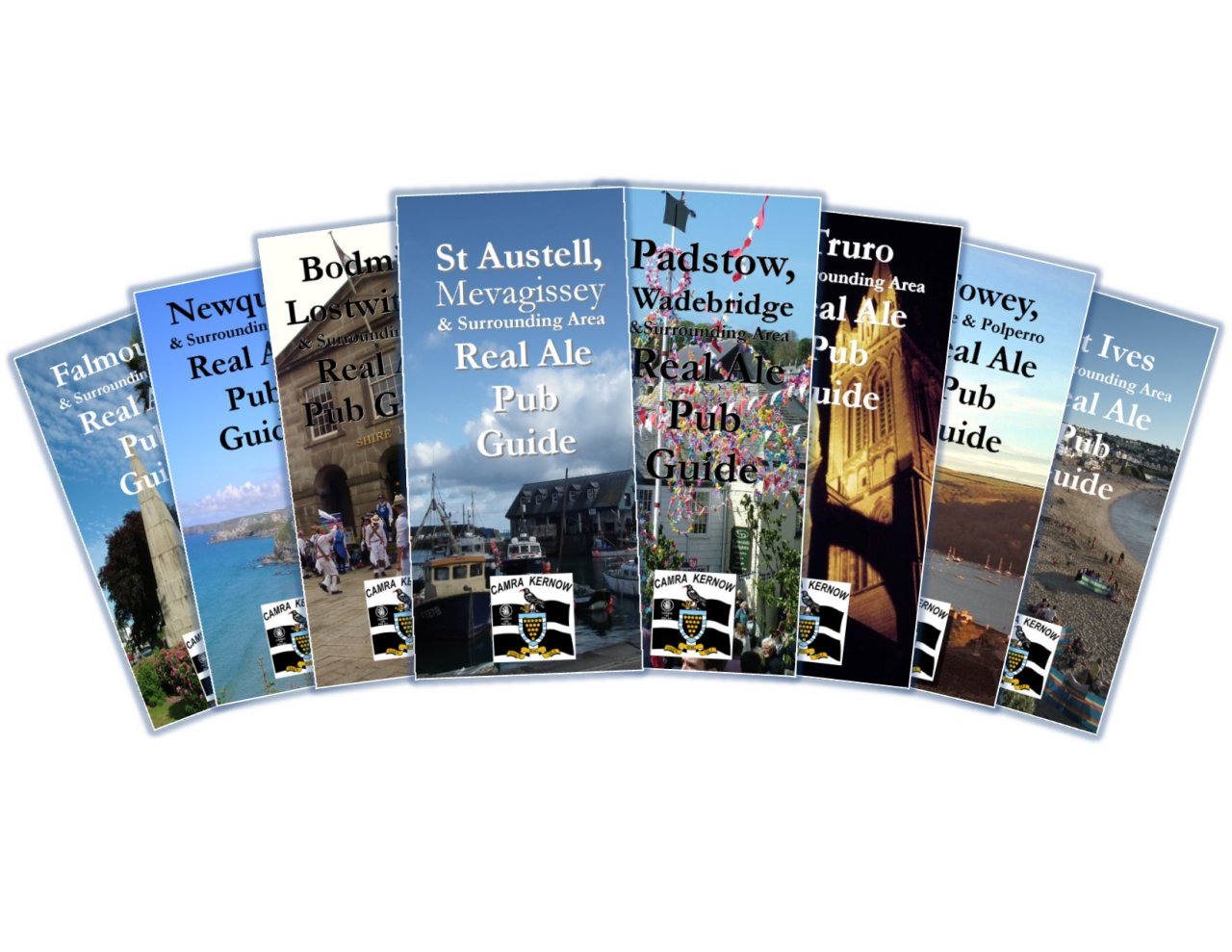 CAMRA Kernow pub guides are available for Falmouth, Newquay, St.Ives, St Austell, Fowey, Truro and Bodmin & Lostwithiel and can be found here and in the region's bars, hotels, B&Bs and guest houses.
The Pub guides for Penzance, Padstow and Wadebridge are seeking sponsors to host a launch event and to produce a printed guide. If you are interested in becoming a sponsor Please email us
If you have any updates for any of the guides please DROP US A LINE
Click any of the following to download in PDF format.
Bodmin and Lostwithiel Real Ale Pub Guide
Fowey, Looe & Polperro Real Ale Pub Guide
Padstow and Wadebridge Real Ale Pub Guide
St Austell and Mevagissey Real Ale Pub Guide