Larking about on the Lizard
Saturday 2 November 2019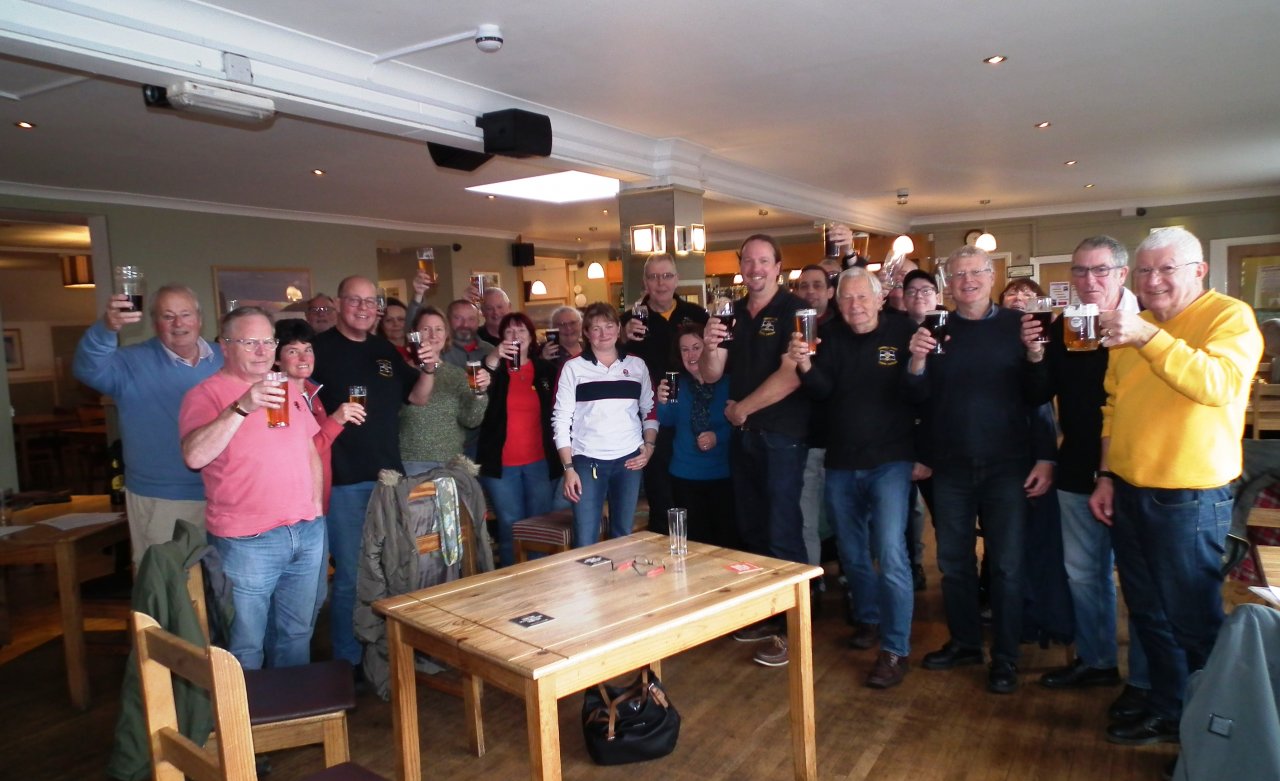 A group of hardy individuals boarded the coach at Camborne Railway Station in early November and headed out on to the windy Lizard peninsula. Our first port of call was Mounts Bay Inn, Mullion, the venue for our latest branch meeting where we were greeted by our hosts Peter and Cheryl who very graciously supplied the first drink on the house which was hugely appreciated. After a very positive meeting and fortified by a splendid buffet, we moved onto the Halzephron Inn at Gunwalloe, an old smugglers inn overlooking the sea and reputed to have a tunnel behind the fireplace where we received a warm welcome and found some well kept ale and cider.
From here it was onto Helston and the famous Blue Anchor, home of Spingo Ales, this historic pub is well worth a visit and good range of ales ensured all tastes were catered for.
Chairman Bob presented a Falmouth Beer Festival award to owner Simon Stone for Spingo Special, Tom from Keltek Brewery was also present and received awards for Pilot Gig Porter and Golden Lance. Congratulations to both breweries.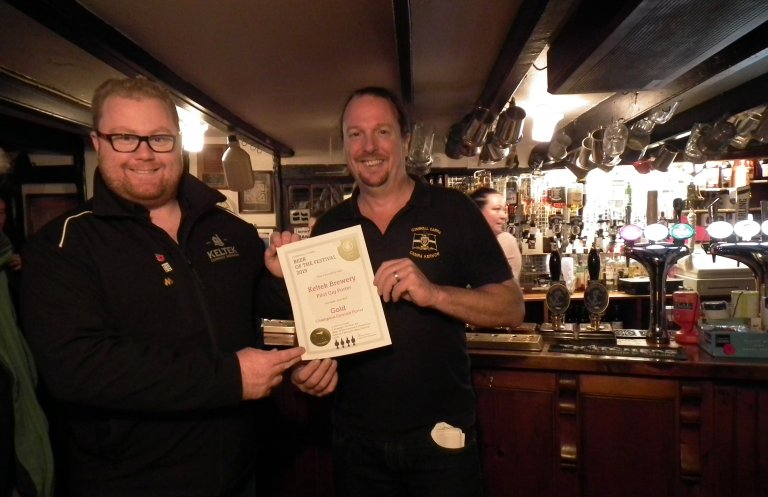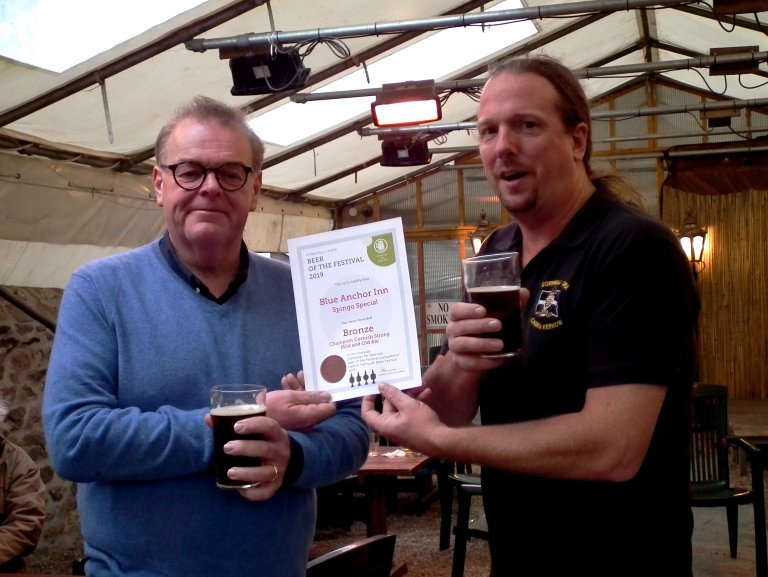 Porthleven was our next destination and the Ship Inn which is situated right on the harbour, the group split themselves between the bar and the adjoining Smithy and sampled some more well kept beer.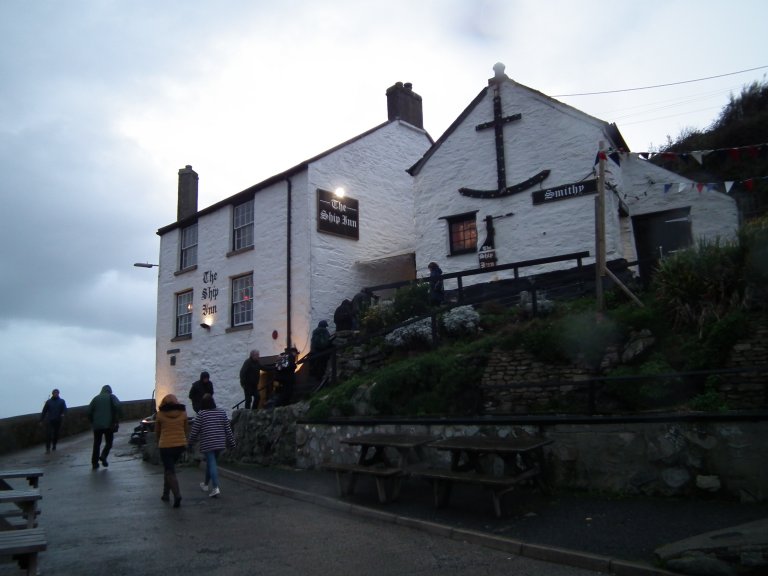 Sadly, the day was coming to an end and we boarded the coach for the trip back to Camborne, although some of us did delay the train journey home and popped into the John Francis Basset for a nightcap!
Vince Curtis