Haywood's Apple Picking Adventures
Saturday 19 October 2019
CAMRA Kernow members were joined by Regional Leaders to Go picking....
SUPPORTING APPLES in OCTOBER THE CAMRA MONTH OF CIDER
Haywood Farm is located in the beautiful Allen Valley, near the village of St. Mabyn, approximately 4 miles from Wadebridge. The Bray family have farmed here since 1919, but cider has been produced on the farm's granite cider press for centuries, supplying the families and labourers with the Westcountry's favourite drink.
Tom Bray started making cider with a group of friends in 2003, and since then his enthusiasm, passion and expertise have continued to grow. Over the last five years, he has propagated and planted fourteen acres of orchards, carefully selecting varieties for their quality and suitability to the Cornish climate, all helping to create top-quality cider.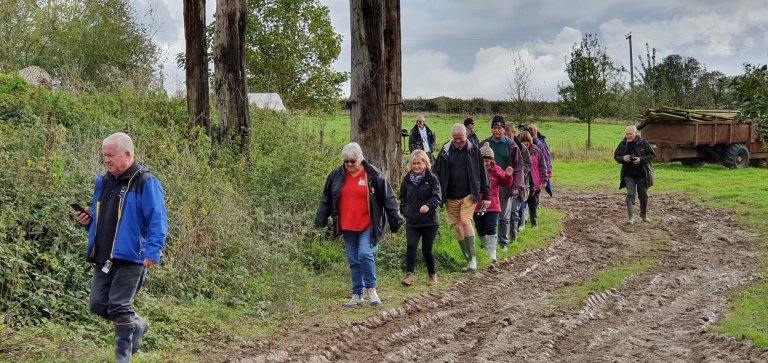 After a Short Journey from Bodmin, the intrepid group of Apple lovers match towards the trees.....and my god was there a lot of trees and a bountiful abundance of apples.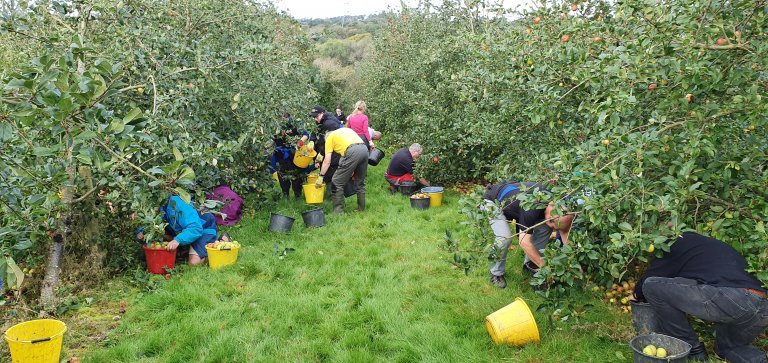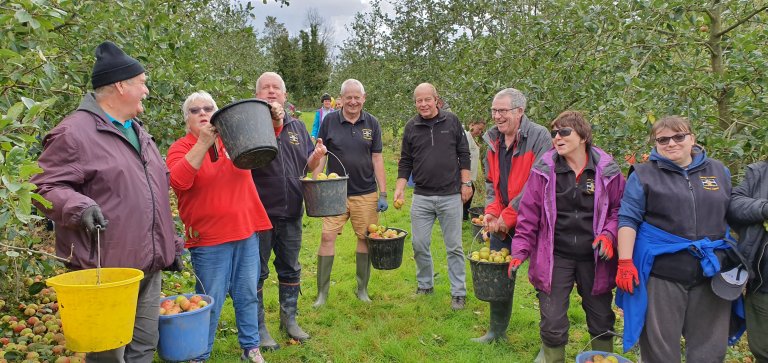 The team set about pick apples from the rows of trees. This is a real community events with locals turning up throughout the day, bring their kids and dogs who all mucked in. The aim to support Tom and the Haywood's team, meet new people and have bit of fun throughout the day.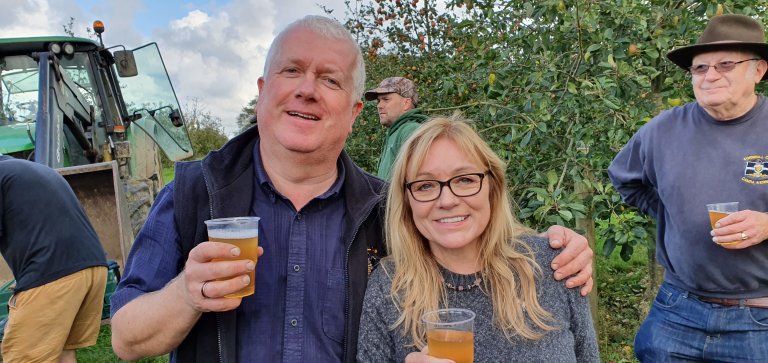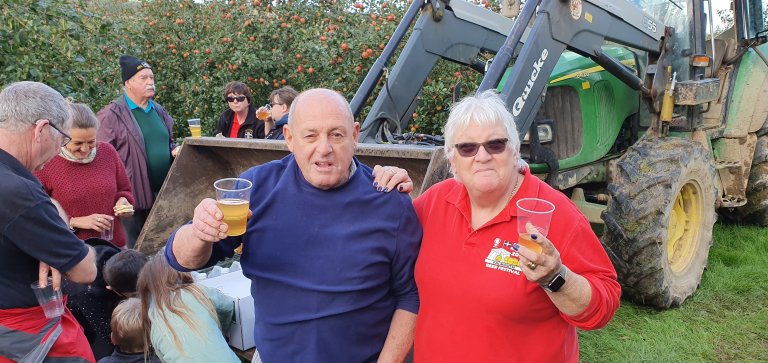 After a couple of hours and a trailer load of apples picked...we stopped for Cheese and of course refreshments......in the form of Apple juice and of course Tom's fantastic medium cider...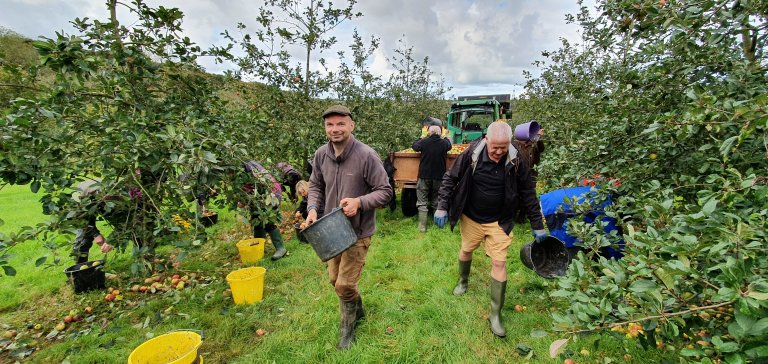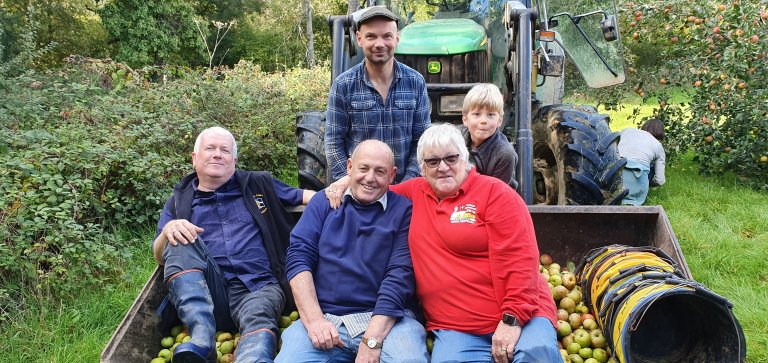 Back on to the trees, as we load up the tractors buck with more than just apples...!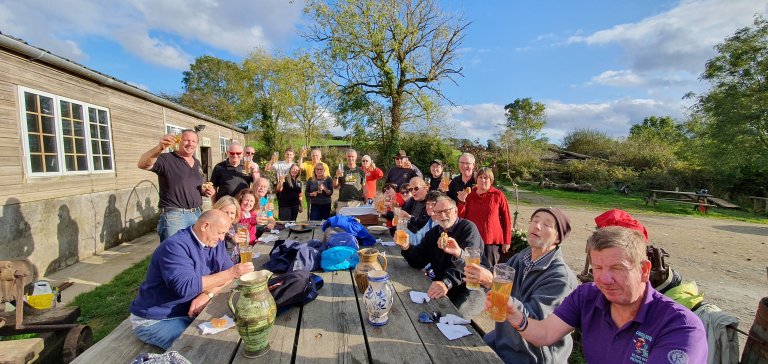 Finally were back on the family table for a fill of pork rolls, with of course beautiful apple source, all swilled back by a glug of cider...
I feel especially proud of the volunteers who all supported the efforts, a few aches and pains would have been woken up with in the morning, some knees and back were waning towards the end of the day....But everyone as team gained a massive sense of achievement as we all pushed through together to complete the rows of trees..... A round of applause to all involve and many thanks Tom and the team for hosting us for the day....Lets get booked in for next year....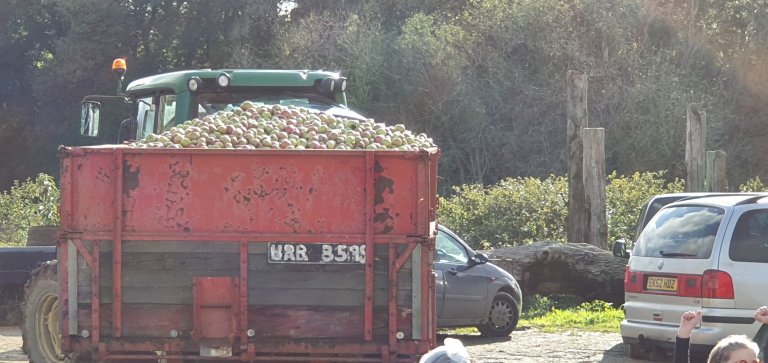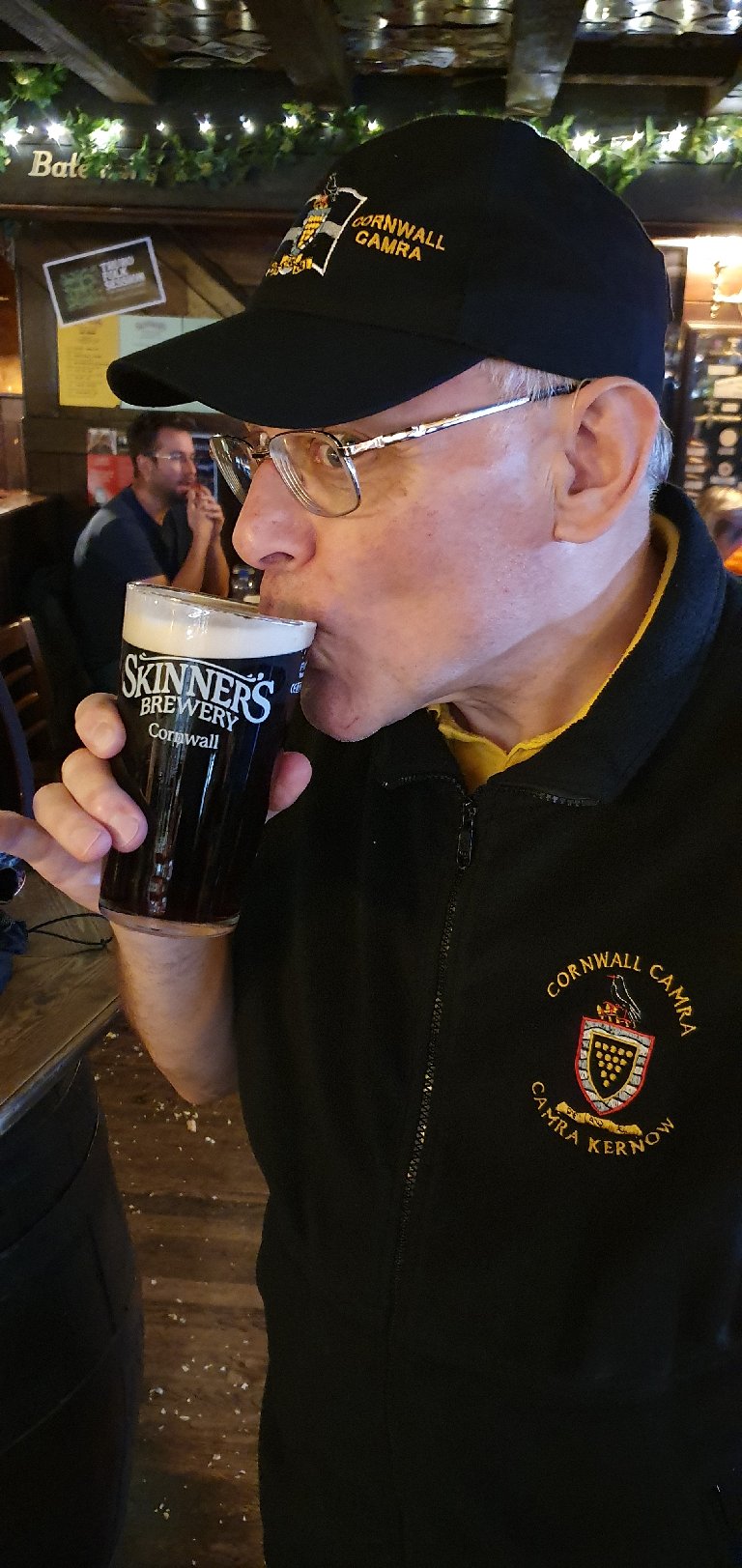 Pick up some of this fantastic cider served both Traditional Still and Sparkling available across Cornwall for details see www.haywoodfarmcider.co.uk