One & Ale Newsletter
One & Ale is our branch newsletter, and is published seasonally. During the Covid-19 crisis it will be available only as computer files; hard copy for pub distribution will also hopefully resume once the pandemic has been suppressed.
It's Available for Free Find it when you're out and about in Kernow's pubs or download below.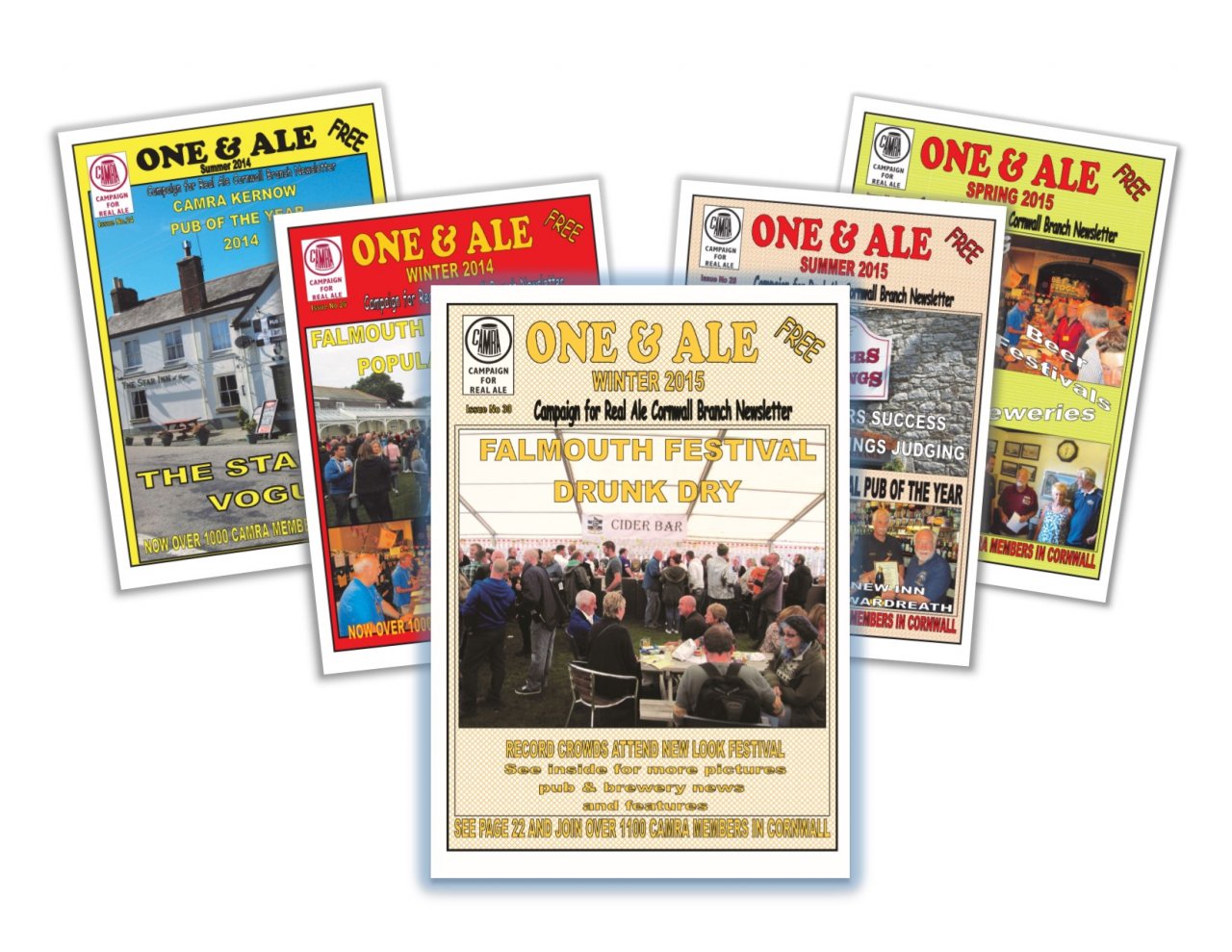 If you would like to advertise in the One & Ale please contact our Newsletter Advertising Coordinator
Download The Back Catalogue
One & Ale Covid-19 Edition Summer 2021
One & Ale Covid-19 Edition Spring 2021
One & Ale Covid-19 Edition Winter 2020
One & Ale Covid-19 Edition Autumn 2020
One & Ale Covid-19 Edition Summer 2020