North Coast BBQ and Pub Tour
Saturday 17 August 2019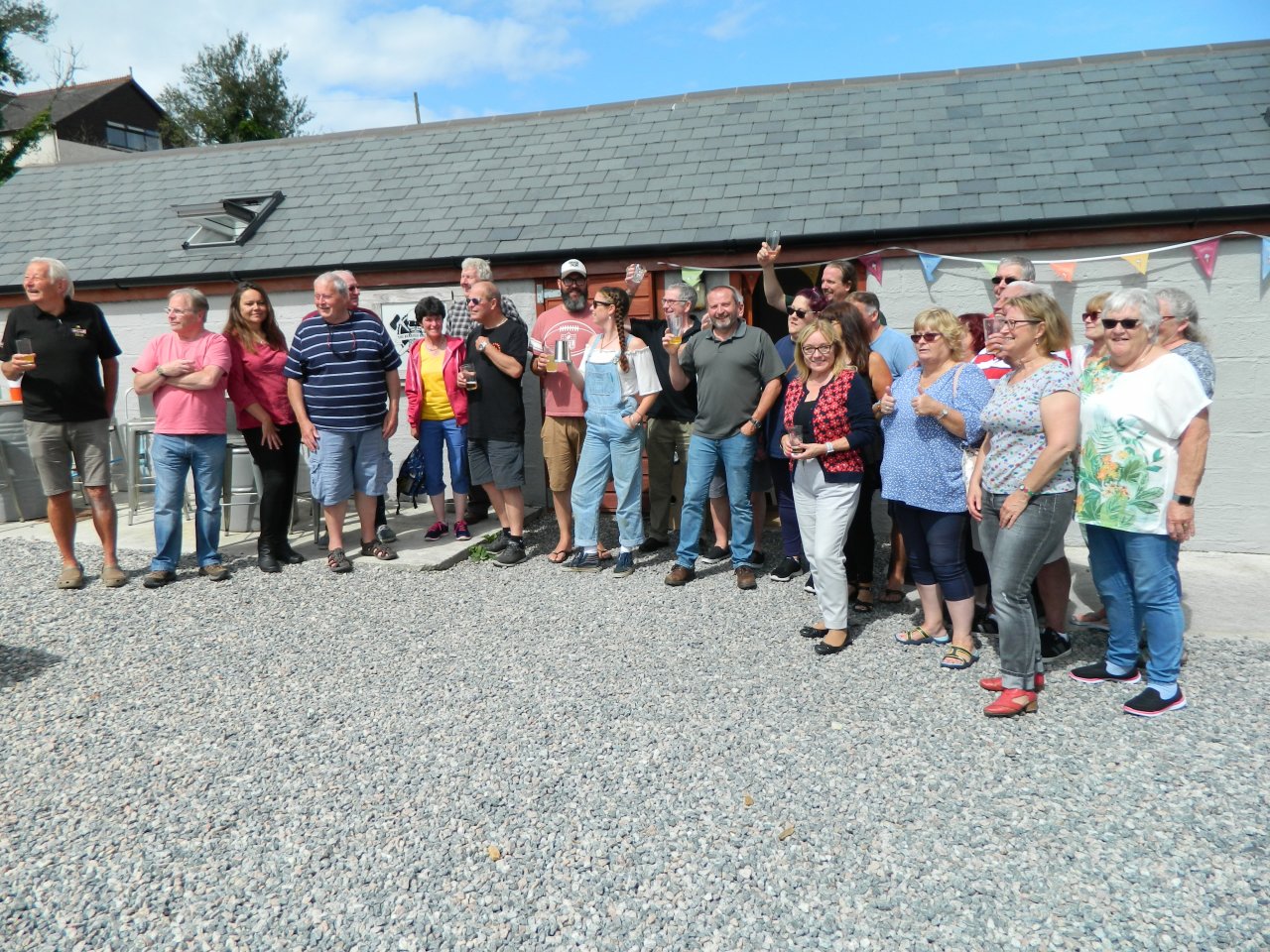 35 CAMRA Kernow members and new adventurers joined together at the Steam Bar, the Great Western Hotel, Newquay, on a Gorgeous summers day, where we joined the coach to leave the hustle and bustle of the popular seaside town for a venture up the North coast.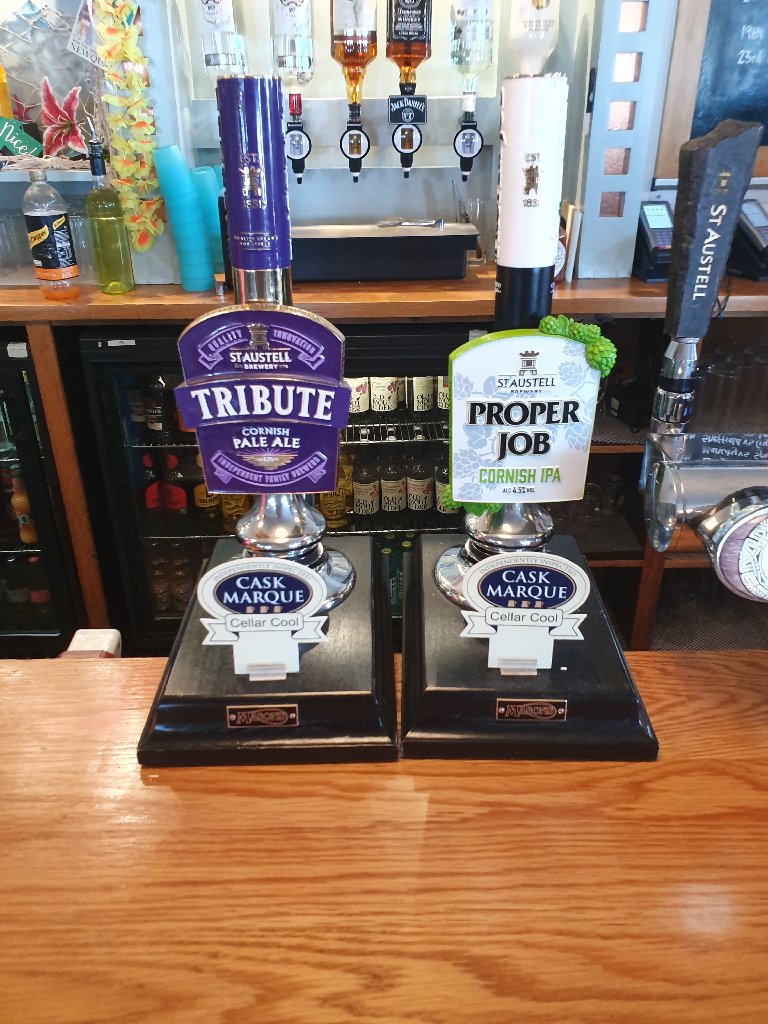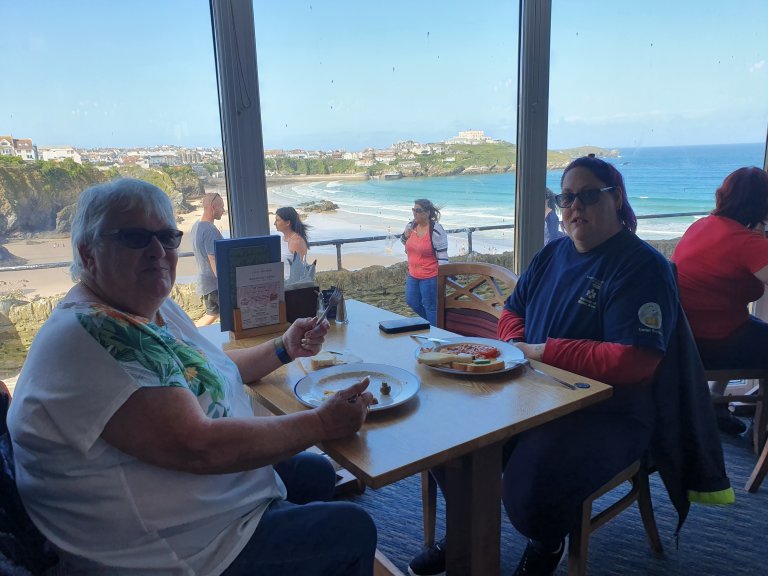 First Stop was just past the Airport and the remote location of The Bearded Brewery at Saint Mawgan. A full range of ciders were on offer alongside a selection of Bottle beers from Atlantic Brewery, and a range of boutique beers, ciders and spirits from around the world.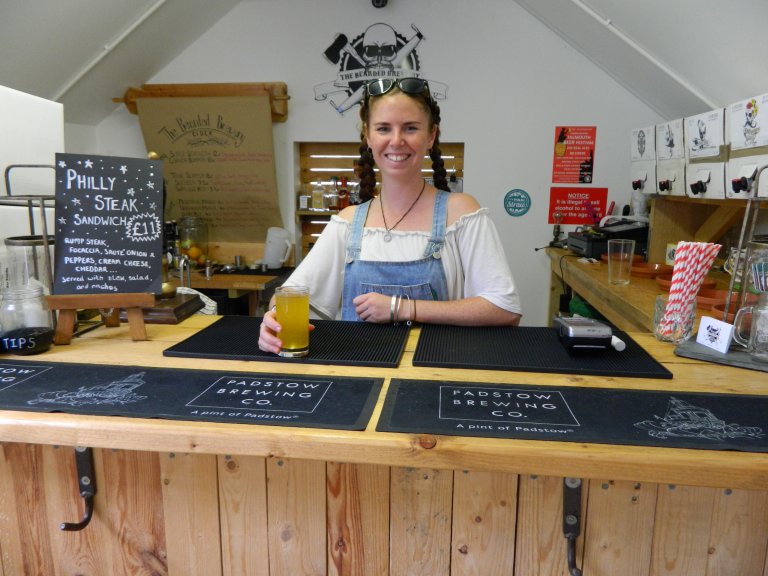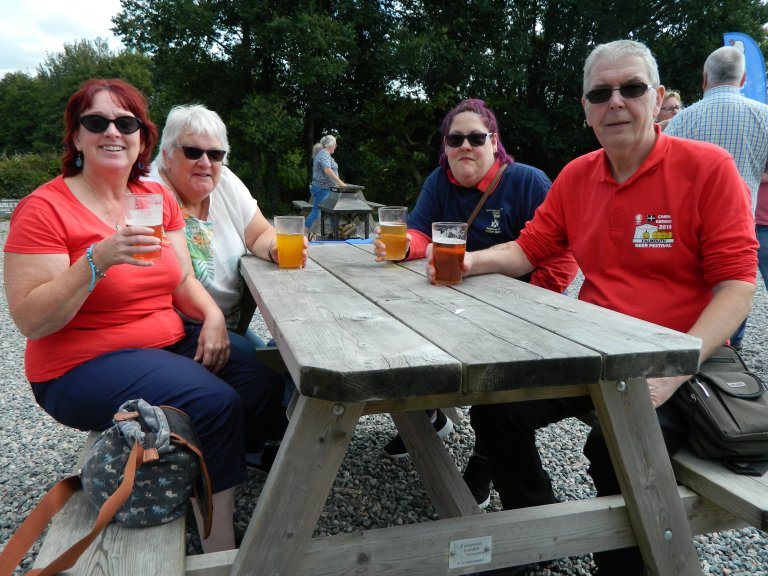 Sparky introduced us to the Breweries past and talked of days gone by when he and his business partner Rob brewed cider under the stairs through their college years for friends and how they acquired this barn on this populate shooting estate. The home of the Bearded Brewery.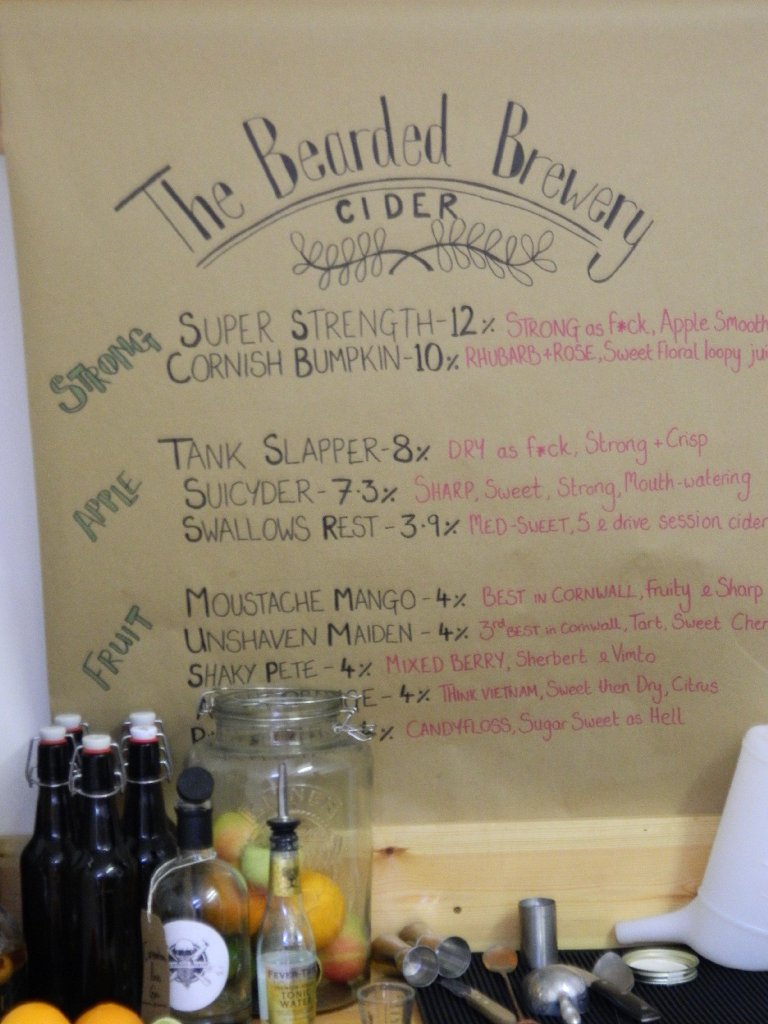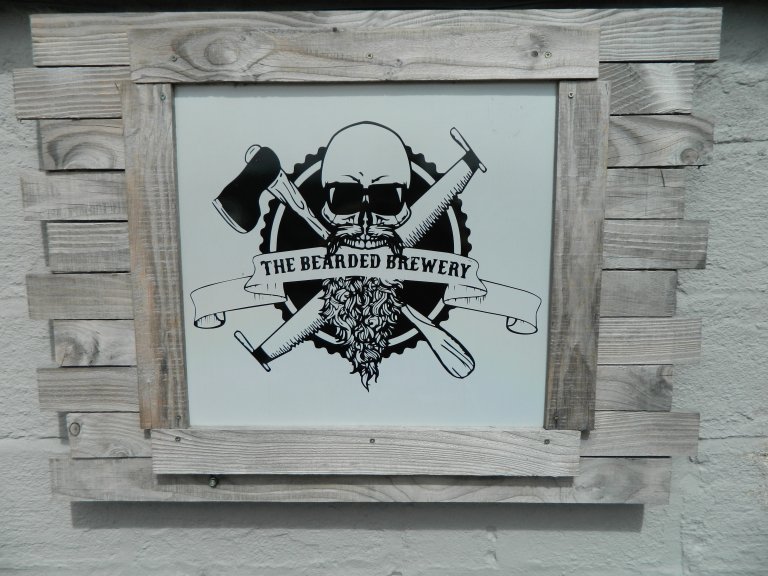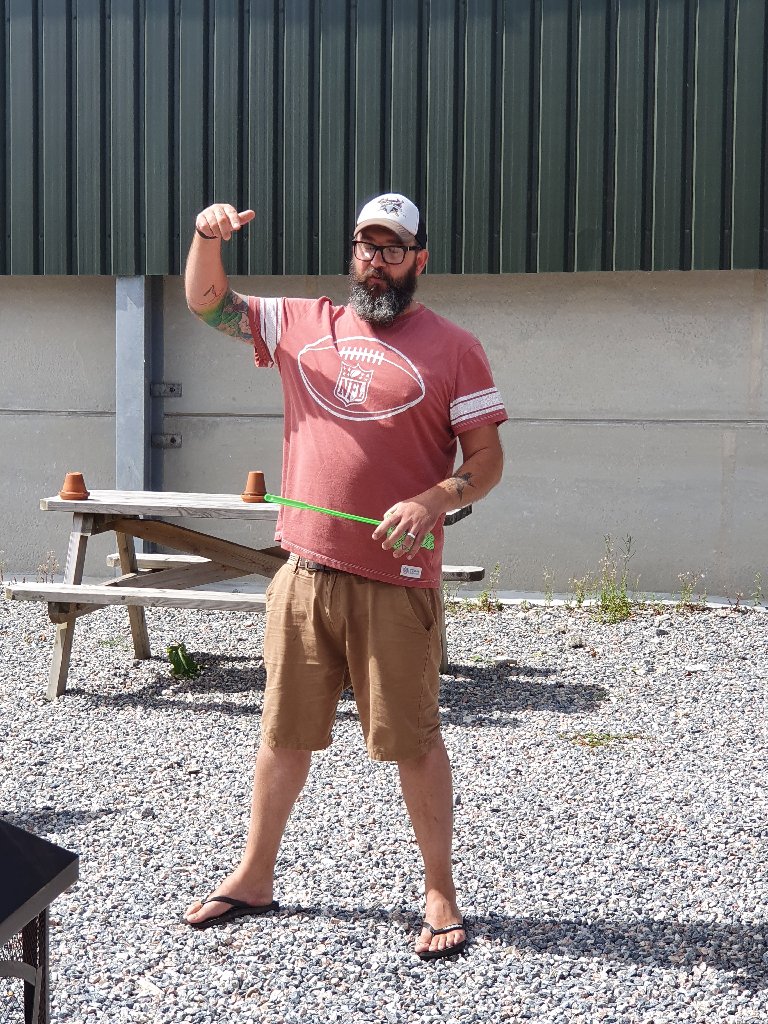 Everyone had a cider or 3, blending concoctions from the 4% light fruit offerings through to the headbanging 10% ciders.....something for everyone. Then we headed off to the Traditional, Falcon Inn nestle in the village at Saint Morgan, a Good Beer Guide regular.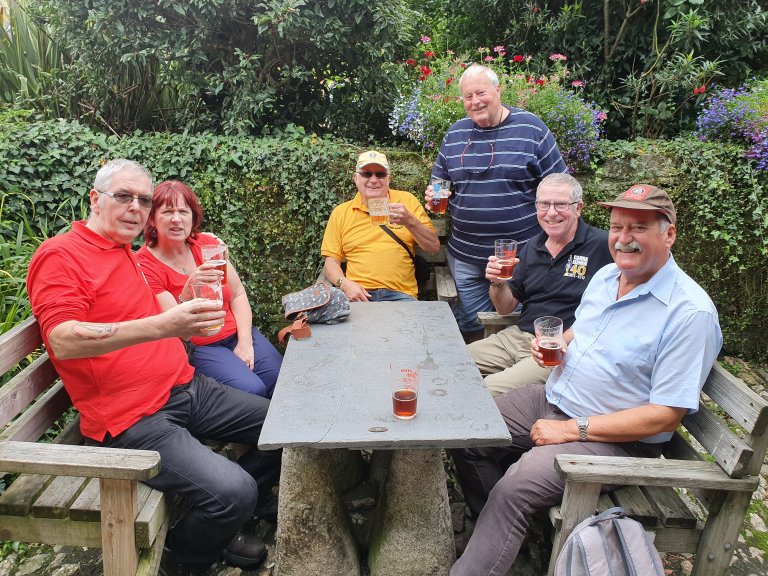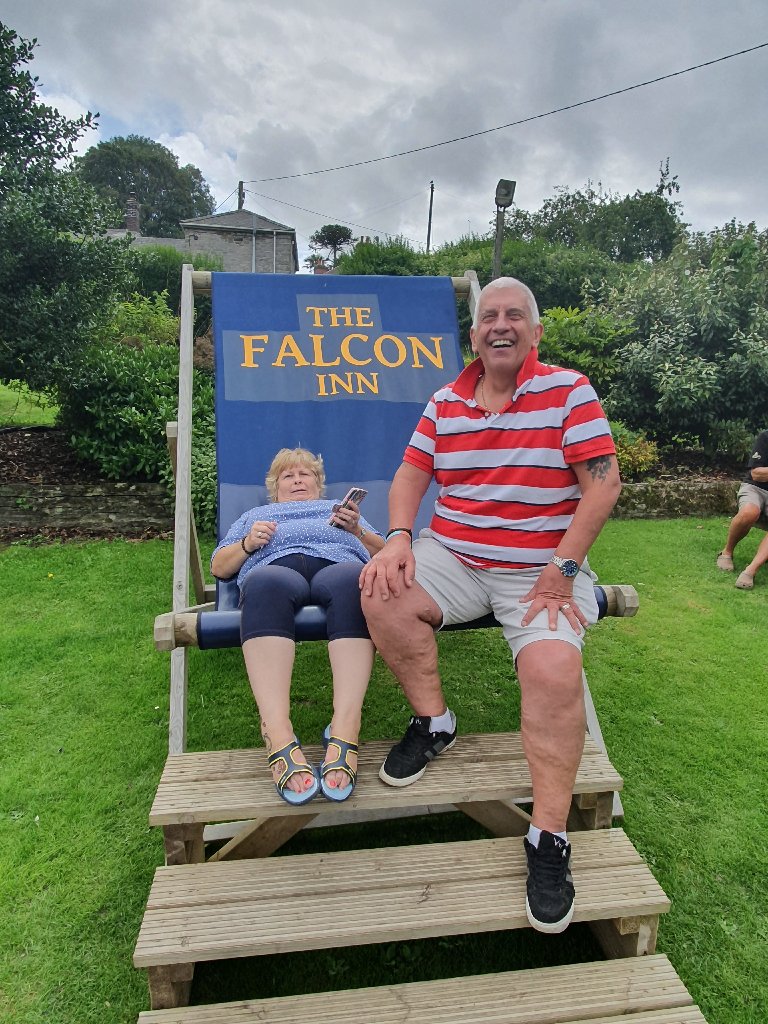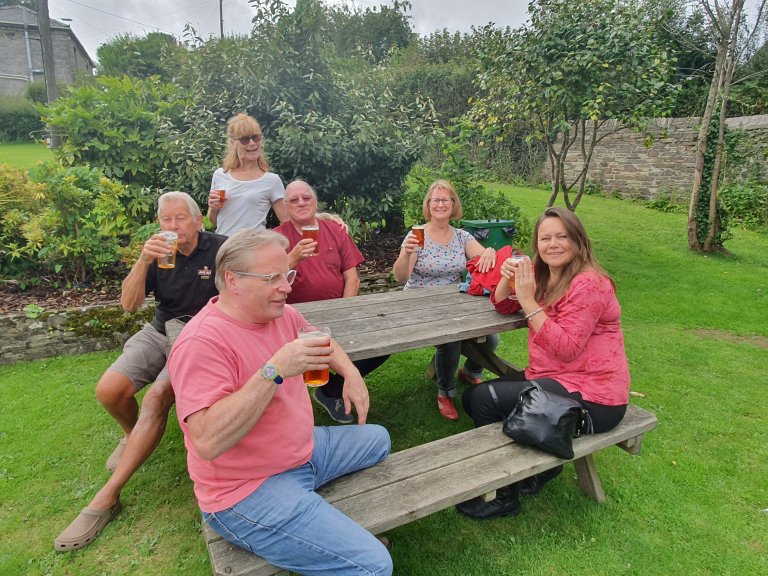 The giant deckchair providing a great source of amusement for photos and a sense of helplessness, as we flailed around trying to dismount the structure. Shortly after we headed to the beach and the Merrymoor Inn, down at Mawgan Porth.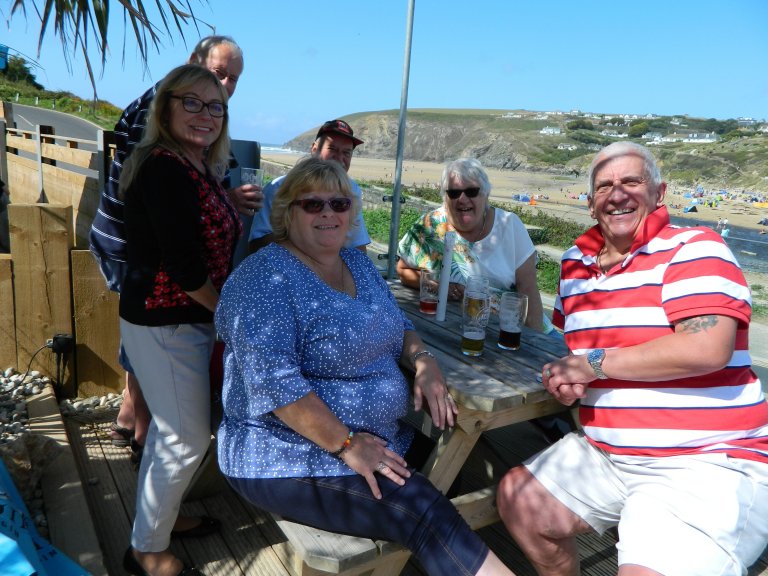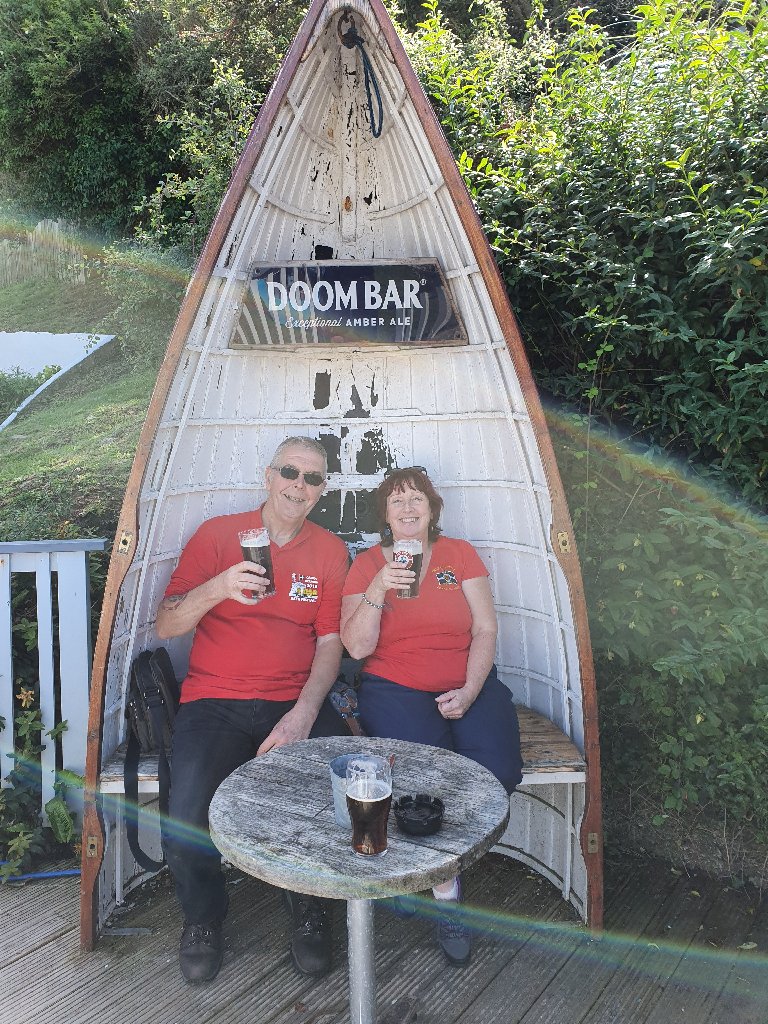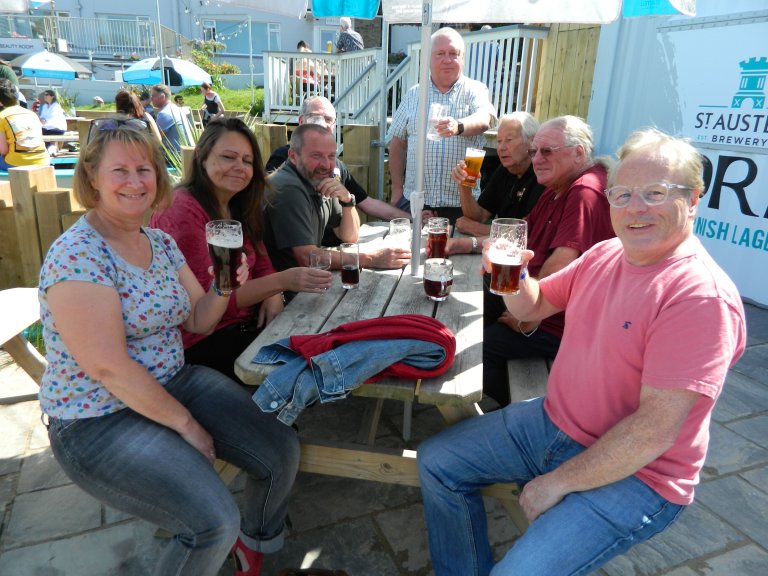 A recently refurbished beer garden was calling us sun worshippers to the amazing coastal views. A pint or two of Sharps Own went down a treat, whilst taking a few shots of the scenery.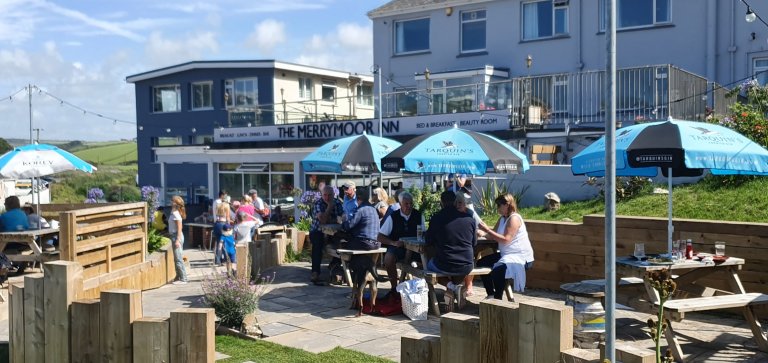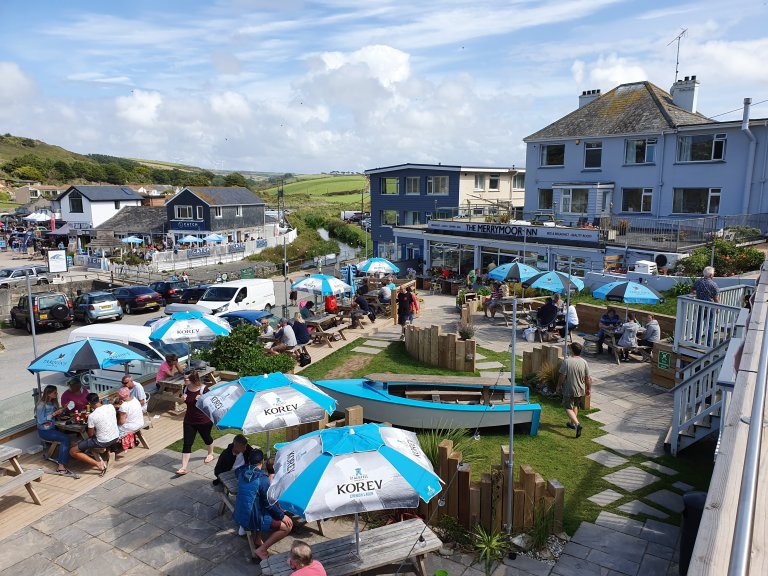 Then on to our final stop, the Two Clomes at Quintrell Downs, for what only be described as a fantastic pint of Harbours Ellensburg session IPA. The tranquil gardens of this historic pub, and 2019 Good Beer Guide entry provided an opportunity to catch a few rays and a nibble on the complementary homemade sausage rolls.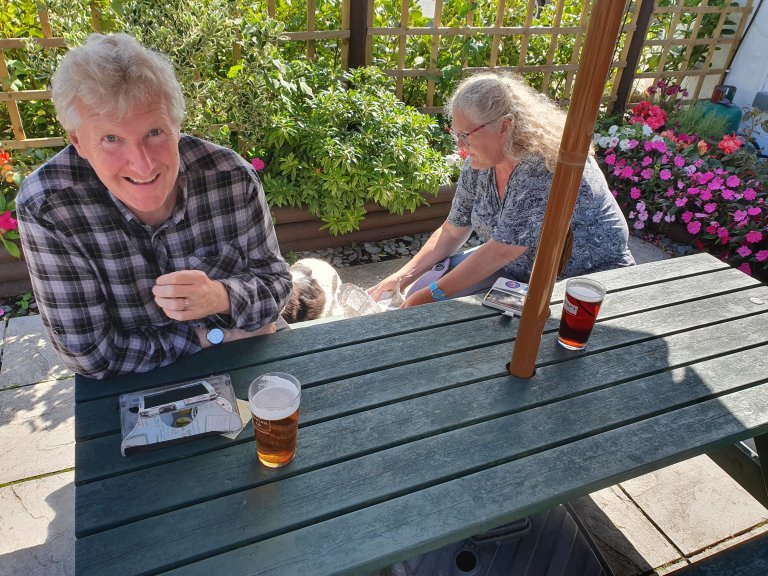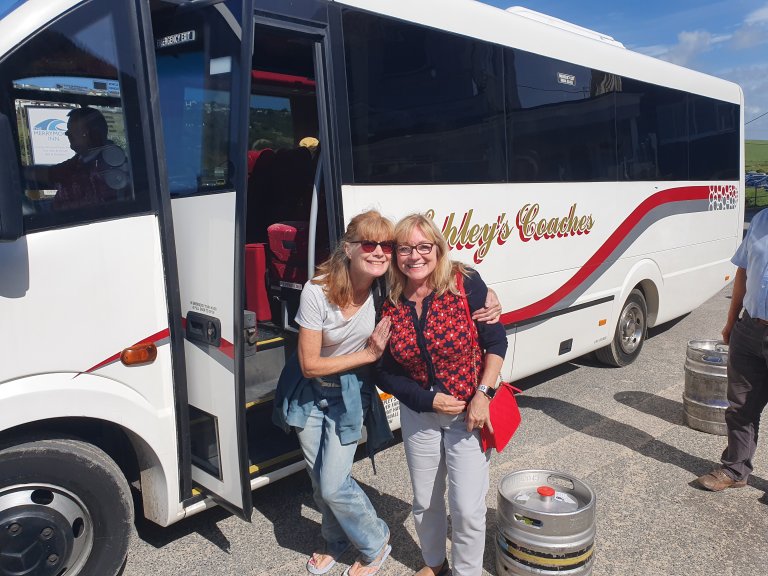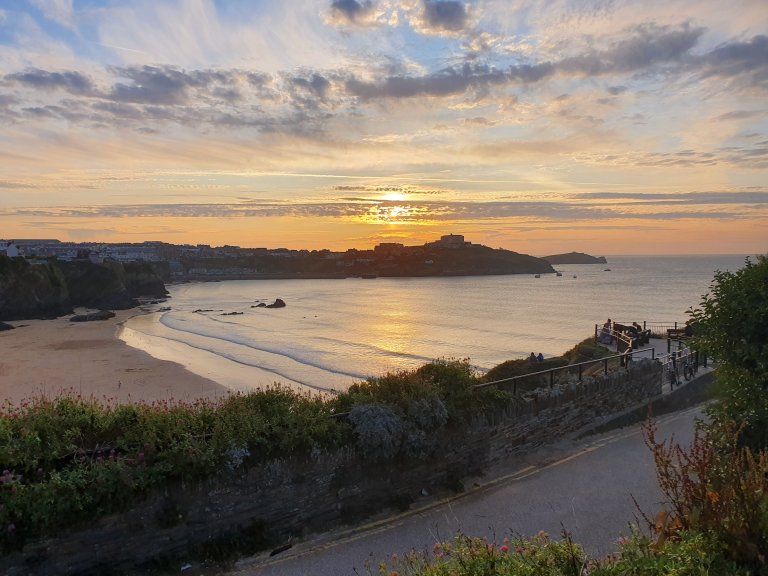 Finally we headed back to Newquay and the Steam Bar, before catching trains and buses back to the corners of the county. Many thanks to Hopley's Coaches and our driver Simon for looking after us on the day.
Cheers All, Until next time. Bob